Tuesday NFL Odds, Picks, Predictions: Expert Reveals Seahawks vs. Rams & Eagles vs. Washington Bets to Make
Credit:
Dougal Brownlie/Getty Images. Pictured: Seahawks QB Russell Wilson
With two games on Tuesday night, NFL bettors' weeks have suddenly been extended.
Brandon Anderson made picks for each and every Week 15 games, including Eagles vs. WFT and Seahawks vs. Rams.
Check out his picks and detailed breakdowns below.
Tuesday night football! We get a couple extra games thanks to the pandemic rescheduling, so let's quickly check in to see where things stand.
Note: Lines are as of early Tuesday. Find real-time NFL odds here.
NFL Odds, Picks, Predictions
Seahawks-Rams Odds
Of all the rescheduled games, this is the one I'm most excited to bet.
Unlike the other two, we're not waiting on any huge news. Both quarterbacks are a full go, and we know Jalen Ramsey is back for the Rams while Tyler Lockett is out for the Seahawks. Those are the big names, but the Rams are still missing some of the back-end guys on the roster like TE Tyler Higbee, RT Rob Havenstein and as many as four or five defensive starters.
This line is back to where it opened. I loved the Seahawks then and still love them now.
It's no longer quite the same letdown spot after the big Monday night win for the Rams, but I do think the books are overrating them after that one victory. Remember, they ranked second-to-last offensively in Expected Points Added (EPA) over the previous six weeks, ahead of only the Texans. Did Sean McVay and Matthew Stafford magically fix things overnight? I'm not convinced.
Russell Wilson has been playing steadily better each week since his return, and the extra couple days off can't hurt. Wilson has been awesome as an underdog for his career at 25–12–2 against the spread (ATS), covering 68% of the time and winning eight of the last 13 outright, per our Action Labs data.
Seattle is playing for its season and still has a shot at the playoffs, even after Russ' injury. The Seahawks will show up here.
Now that this line has gotten all the way back to the key number at +7, I have to trust Wilson and Pete Carroll as underdogs and give the Seahawks a chance. I'll put some of my bet on the moneyline, too.
Seattle is a live dog.
THE PICK: Bet Seahawks +7
Washington at Eagles (-6.5)
The biggest clearance in this one came from the Eagles, with QB Jalen Hurts off the injury report and looking like a full go. They've remade their offense as a power rushing attack around Hurts over the past couple months, so that's big news.
It's almost as important, then, that Washington gets Jonathan Allen and Montez Sweat back on its defensive line, both cleared from COVID protocols.
Washington's offense is still murky. As of writing, we still don't have clearance for either Taylor Heinicke or Kyle Allen, so it could be Garrett Gilbert getting the start. He was signed only a few days ago, so that would obviously be a big downgrade. Washington is also missing the entire right side of its O-line, plus TE Logan Thomas, which could be a problem against a ferocious and mostly healthy defensive front seven for Philly.
It does look like Terry McLaurin should play, but I'm not sure that's enough. I like Philadelphia to win this game in the trenches on both sides of the ball, and that's the Philly way this season. But 11 of the past 17 games between these rivals have been one-score affairs, so I'm still cautious of the high line.
I'll take the Eagles as my pick, but I'll pass on actually betting them.
THE PICK: Pass Eagles -6.5
---
Editor's note: The content below was published on Saturday. Please check out the information above to see how Brandon Anderson's takes on the remaining NFL Week 15 games.
---
What a year this disastrous week of NFL news this been.
Up and down the league's rosters, we've got swaths of players in and out of COVID protocols, and now three Week 15 games have been postponed. The Raiders and Browns are off Saturday to play Monday, while Washington-Eagles and Seahawks-Rams have moved from Sunday to Tuesday.
That means it's time for our late-week oops-not-all-final Week 15 picks. We'll finalize my spread picks for all the "normal" games, update a few spots that have moved, and weigh in briefly on the three rescheduled games. You can also check back Monday for quick thoughts on those games, once we hopefully have more news on who will actually be playing.
Let's start by recapping our picks that remain unchanged.
NFL Odds, Picks, Predictions
All six of are unchanged picks from earlier this week are on underdogs (read our cases for each below), which makes sense considering it's so hard to trust any team at this point that it's not a terrible idea to just take the points. I'll be sprinkling the moneyline on most of these dogs, too, including all three primetime games:
Lean Patriots +2.5 at Colts
Bet Steelers +1 vs Titans
Lean Texans +5.5 at Jaguars
Lean Falcons +9.5 at 49ers
Lean Saints +11.5 at Bucs; Bet if Saints reach +13
Bet Bears +6 vs Vikings
As always, we'll make our spread picks for every game, but we never have to bet all of them — and this is certainly a great week to sit some of these games out.
The sides I like on these games moved off the number that provided value earlier in the week, so I'm not looking to play them at this point:
Pass Bills -11.5 vs Panthers
Pass Packers -6.5 at Ravens
Pass Lions +12.5 vs Cardinals
That still leaves six other games on the docket, so let's read the injury news and line move tea leaves to see what we can make of them.
---
Cowboys (-11.5) at Giants
1 p.m. ET on Sunday
The Giants haven't been relevant this season since … well, have they ever really been relevant?
New York has four wins, all against teams unlikely to make the playoffs. The Giants have lost six times by double digits, including a 24-point loss in Dallas to the Cowboys. The Cowboys have won eight of nine games against the G-Men, with five of those wins by 16 or more points, and the one loss was a meaningless Week 17 game.
Dallas owns New York.
Still, this is a really high line for a road favorite in a matchup between division rivals. From Week 13 forward, double-digit road division favorites are just 8-14 against the spread (ATS) since 2003, per our Action Labs data, losing 30% of those games outright. No matter how much better a team is, it's just tough to hit the road late in the season and beat up on a division rival playing to ruin your season.
The Giants will start Mike Glennon at QB, but I'm not sure he's much of a downgrade from Daniel Jones.
New York is shorthanded at receiver, but the key injuries in this game may be on the Dallas side. LT Tyron Smith is out and the Cowboys offense has gone in the tank without him this season. I'm also still not confident Dak Prescott is healthy coming off that calf injury — he just hasn't looked the same since returning.
The Cowboys started the year 5-1 with 205 points scored, but they're only 3-3 since Prescott returned and have scored only 155 points in the same number of games, winning by at least 11.5 points only once.
The huge mismatch is the fully healthy and spectacular Cowboys defensive line against an overmatched Giants O-line. It's possible that alone could swing the game, which is stopping me from betting the high line, but I still have to fade Dallas with its two most important offensive players ailing.
THE PICK: Lean Giants +11 | Previously "Wait"
---
Jets at Dolphins (-10)
1 p.m. ET on Sunday
It's another division game with a double-digit line — though the trend above doesn't apply here since Miami is at home.
Still, it's wild to see the Dolphins favored by double digits when this team was literally 1-7 barely a month ago. Miami has won five games in a row since, but five of its six wins this season have come down to the final two minutes.
I'm underwhelmed.
The Dolphins defense is playing super well, but the advanced metrics are also mostly unimpressed by this win streak, which makes sense since the wins came against the Texans, Ravens, Jets, Panthers and Giants. The win over these Jets was tied heading into the final stanza.
Again, not so enthralling.
The Jets got murdered by the Bills, Colts and Patriots, but they've been competitive in four straight and are at least a little healthier with the return of RB Michael Carter and some O-linemen (though the WRs and defense are still in rough shape). I can't back Miami to cover a high line, but I probably won't invest in this bad and banged-up New York team, either.
THE PICK: Pass Jets +10 | Previously "Wait"
---
---
Bengals at Broncos (-3)
4:05 p.m. ET on Sunday
I already wrote about this game at length below, but wanted to provide a quick update to help illustrate just how important the number is on these games.
We bet the Broncos on the lookahead segment of the Action Network Podcast last Friday, but they were 3-point home dogs then. Now the line has swung a full six points to the opposite key number. Our analysis showed that these teams are virtually equal in every way, making this close to a coin flip. And now that the number has swung the other direction, a fresh bettor should bet on the weight of the coin in the other direction.
Now that we hit the key number, we have to take the points.
THE PICK: Lean Bengals +3 | Previously Lean Broncos -1.5
---
Raiders at Browns (-3)
5 p.m. ET on Monday
Editor's note: Read Brandon's final take on Raiders-Browns here.
What a mess of a game. This line swung as much as 10 points and is now bouncing back almost all the way toward the Browns — and we still have no real idea who is playing for Cleveland, notably at QB, as of writing on Saturday.
I wrote the full preview for this game, focusing on an angle that's team-wide rather than based on the specific players. So far this season, the Browns have been an excellent first quarter team but struggled late, while the Raiders start slow but are one of the league's best closers.
Before all the mess of the week, I really liked Raiders +6.5 and considered grabbing it early but waited, hoping we hit the key number of +7. It's trending back that direction now. I still think the best play is live betting the Raiders in game, banking on a strong close, but you can check my guide for a final ruling on Monday once we know who is actually playing.
THE PICK: Pass Raiders +3, but check update on Monday | Previously "Wait"
---
Washington at Eagles (-7)
7 p.m. ET on Tuesday
This game will be played on Tuesday, so you should check back here for a final pick then because we still need to wait to see who is playing for sure.
I loved the Eagles when it opened at -2.5 — I don't buy the Football Team's recent winning streak in close games against mediocre teams, but I do buy this new running Eagles identity. Philadelphia is coming off a bye week, and that's a couple more days for Jalen Hurts to get healthier and ignite this reinvigorated Philly attack that's ranked top seven in Expected Points Added (EPA) both passing and rushing over the past six weeks.
Still, we lost a lot of line value here with the COVID issues. I like the Eagles to win, but can't place a bet at -7. If it drops back below -6, I may make a play.
Remember, Taylor Heinicke and Terry McLaurin are struggling with traditional injuries already, and so is the O-line and pass rush. It's not just the COVID issues.
That said, 11 of the past 17 games in this rivalry have been one-score games, so we need to be careful. I lean Eagles for now, but check back on Tuesday.
THE PICK: Pass Eagles -7, but check back Tuesday | Previously Lean Eagles -4.5
---
Seahawks at Rams (-5.5)
7 p.m. ET on Tuesday
I'm pretty confident I'll mostly stay away from the Raiders-Browns and WFT-Eagles games, but this is the one rescheduled game I'm watching closely — and that's because I'm really intrigued by this spot for the underdog Seahawks.
This is a classic letdown spot for the Rams after a huge emotional Monday night win over the Cardinals. Los Angeles finally looked itself in that one, but we dare not forget how poor it had played before that. Heading into that game, the Rams ranked 31st in offense by EPA over the past six weeks, including 31st in passing attack. Before that game, the Rams had played about equal to the Texans as the worst offense in the league during the middle third of the season.
So was that Monday a magical elixir that fixed everything for Sean McVay's offense? Or was it just a mirage? I'm not sold it was the former.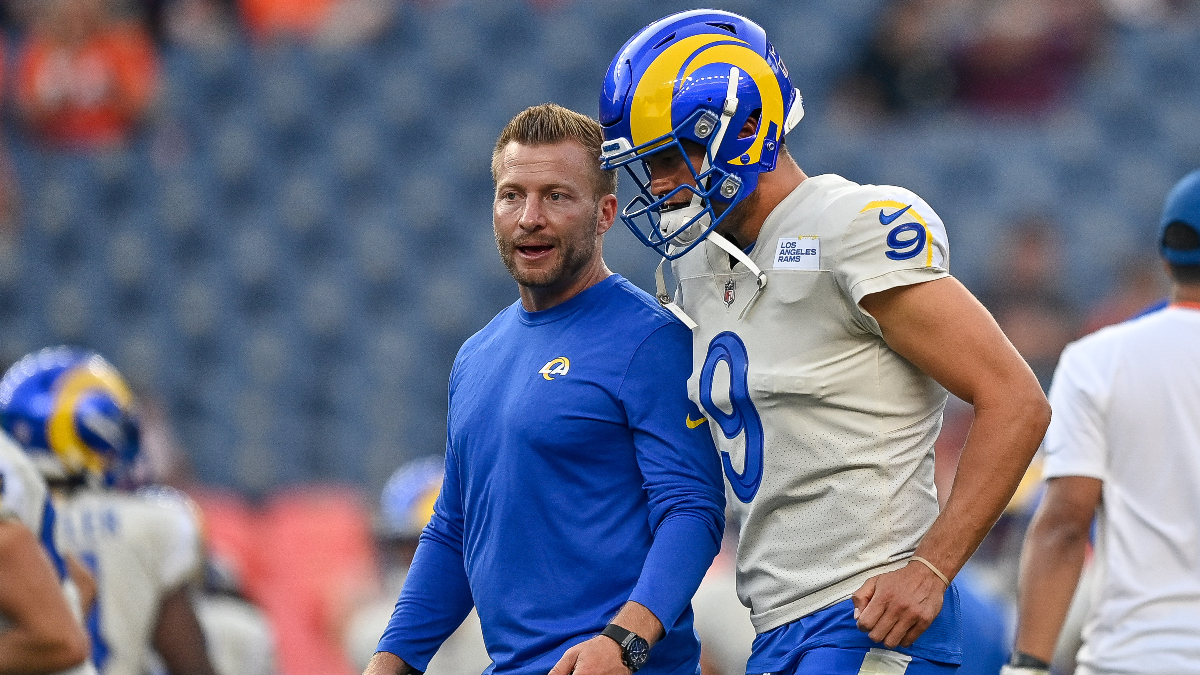 Seattle's pass defense has been very poor, so if anything like those Week 14 Rams show up, Matthew Stafford should pass all over these Seahawks and make us feel silly — especially since the Rams have won four straight over the Seahawks by a touchdown or more.
I don't trust the Rams yet, though, and I'm starting to trust Russell Wilson as he looks healthier each week after that mallet finger injury. Wilson leads the league in EPA + CPOE on early downs for the season, and he's 25-12-2 ATS as an underdog, covering 68% of the time and winning eight of the last 13 outright.
This is a really dangerous spot for the Rams, and the Seahawks' playoff hopes are not dead yet. They have a path to 9-8, which would give them a shot at the postseason.
I'll wait to make my final decision until we see who clears protocols in hopes that this line slides past +6 or even gets back to +7. When it does, I'll bet the Seahawks to cover and win. I'm dabbling their +2400 odds to make the playoffs at FanDuel, too.
THE PICK: Lean Seahawks +5.5, but check back Tuesday | Previously "Wait"
---

Editor's Note: The content below was published on Wednesday. Please check out the information above to see how Brandon Anderson's picks have changed — and why — since then.
---
We made it past the bye weeks and we're hitting the home stretch now. That should mean things ramping up toward the NFL playoffs, but instead, the news cycle has become absolutely bamboozling.
Week 15 is shaping up to be a doozy with an endless barrage of COVID news and injuries. We're all about grabbing early line value, but if there's ever a week to wait until closer to kickoff, this might be it.
Don't forget your biggest advantage as a bettor: you don't have to bet any of these games, but the books have to post odds for all of them. Get a feel for how you're leaning on these matchups, tread lightly, and be prepared to pounce when you spot something you like. Some of these lines have already bounced around three, four, five points and it's still early in the week.
We've got more "Waits" than usual because of the unusual news situation, and many of our "Leans" are really waits as you keep an eye out for the best line. I've only got one "Bet" right now as we take a cautious approach to the week.
Alright, enough caveats — let's do what we do and at least try to make some picks for every game.
Note: Odds highlighted below are the best available for each pick as of writing. Shop for the best real-time lines with our NFL odds page.
---
---
Thursday Night Football
Chiefs (-3) at Chargers
The Chargers are one of the weird teams right out of the gate, and it feels like bad news that they have so many question marks on a short week. Star rookie LT Rashawn Slater is out and the right side of the offensive line is already a mess, so that's a big problem against this renewed Chiefs defense. Of course, Chris Jones has been at the heart of that Kansas City revival and he's on the COVID list too, so that's a particularly huge miss in this game.
But the problems don't stop there for L.A. Austin Ekeler looks unlikely with a high-ankle sprain. Keenan Allen is back, but Mike Williams and Jared Cook could be limited or out. On defense, Derwin James and Asante Samuel Jr. are both question marks. That's a lot of big names potentially missing on a short week against a great team that sure looks like it might be back again.
The Chargers upset the Chiefs earlier this season in the game that seemed to put Kansas City's offense into its funk, with every team copying Brandon Staley's two-deep safety defense and taking away the Chiefs' deep ball. But this is a very different Chiefs team than the one the Chargers beat.
Kansas City boasts one of the league's finest defenses now, by any available metric really. The Chiefs rank in the top three in EPA defensively over the past six weeks at RBSDM, top five against both the pass and the run, and their D ranks seventh in weighted DVOA at Football Outsiders. The Chiefs are also running the ball well now — better than they're passing it, really. They rank third in the NFL in EPA per rush the last six weeks.
I picked the Chargers to upset the Chiefs in the first matchup this season because I really liked the matchup. But this new-look Chiefs team is a different matchup entirely. Their pass rush should get at Justin Herbert, especially with the Chargers' O-line issues, and Kansas City's running attack should gash this terrible L.A. run defense. Justin Herbert might well be playing better than Patrick Mahomes right now, but the rest of the Chiefs are playing far better than the rest of the Chargers. Don't overlook the special teams either, where the Chiefs are one of the league's finest and L.A. is a disaster.
Kansas City had won 12 of 13 against the Chargers before losing the last two. Mahomes is 11-2-1 (85%) against the spread (ATS) lifetime when he's not favored by more than three points, dominating opponents when the line doesn't give him enough credit. L.A. is also getting credit for a home-field advantage here, when the reality is that there will likely be more Chiefs fans in the SoFi Stadium stands on Thursday night.
Thursday night unders are 10-4 on the season, and this is a high line. With this Chiefs defensive renaissance and all the potentially missing L.A. players on offense — plus the division and path to the AFC 1-seed on the line — I'm expecting a gritty low-scoring game.
I'd love this spot for the Chiefs and bet the -3 if not for Chris Jones likely being out. It's still a strong lean with all those Chargers question marks.
THE PICK: Lean Chiefs -3
---
Saturday
Raiders at Browns (-3)

Saturday football is back, but we just can't make a pick on this game with all the Browns question marks. I'm writing a full preview for this game later this week, so you can check back for that.
Cleveland just put WR Jarvis Landry, TE Austin Hooper, LT Jedrick Wills, G Wyatt Teller and DE Takk McKinley on the COVID list, and we've also got Kareem Hunt and just about the entire cornerback room on the injury list. Meanwhile, Darren Waller is a big question mark for the Raiders.
I really liked this underdog spot for the Raiders on Sunday when it looked like we might get all the way to +7, but all the Browns news has dropped the line down and now we need to wait and make a Friday decision.
THE PICK: Wait for injury news and my full preview article
Patriots at Colts (-2.5)
I keep waiting and looking for an opportunity to finally fade this red-hot Patriots team. Each of the last three New England games felt like the right chance early in the week, but the more I studied the game, I ended up switching back to the other side and betting the Patriots. And that's right where I find myself again here.
The Pats opened as favorites, but the bets are pouring in on the Colts and have flipped this line all the way past that -2, which is practically a key number at this point. And it's easy to see why. The Colts are dominating games in the trenches with a powerful rushing attack and Offensive Player of the Year hopeful Jonathan Taylor, and New England's pass defense has been lockdown while its run defense is at least a little beatable. Big road spot for rookie Mac Jones against a hot Colts team fighting for its playoff life? That's the case for Indy.
This is Bill Belichick though, and he's had a full bye week to prepare for this. The Patriots' defensive line ranks third against power rushing attack, but they're bottom five against open-field blocking, which the Colts lead the league in.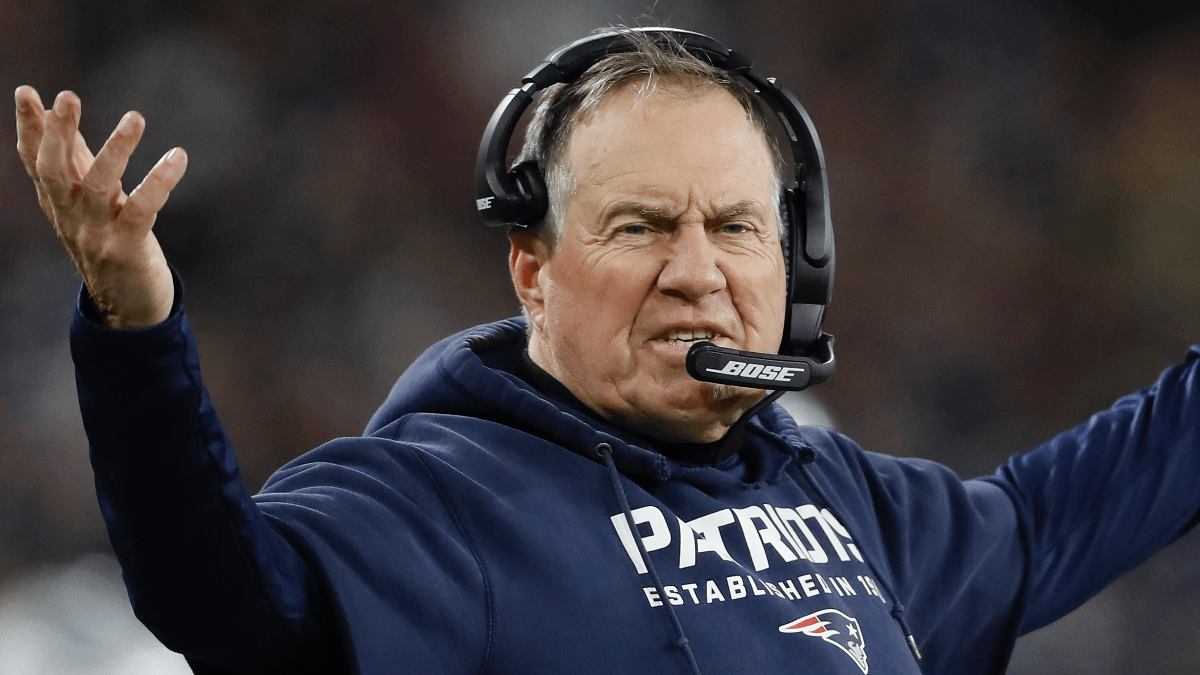 We know Belichick builds his plan around the opponents' strength, so that means stacking the box and not letting Indianapolis get to that second level. It means trusting his pass defense and forcing Carson Wentz to go out and win the game. Not feeling so good about Indy anymore, are you?
The Colts are playing very good football right now, but the Patriots are even hotter. New England ranks first in defensive EPA over the past six weeks, and the Pats passing attack ranks second in EPA per play over that span, with Mac Jones leading the entire NFL in both EPA per play and Completion Percentage Over Expectation.
If you're giving me points, I gotta take the better team, the better defense and the better coach with an extra week to prep. Don't forget, Belichick is 26-11-1 ATS (70%) in toss-up spreads at three or under. He's also 30-14-2 ATS (68%) as an underdog, including 25-21 straight up with a 39% ROI on the moneyline. I have to play the Patriots here — but I might wait until closer to kickoff just in case this gets all the way to +3.
THE PICK: Lean Patriots +2.5, but bet if it gets to Pats +3
---
Early Sunday Afternoon
Titans (-2) at Steelers

Folks, it's yet another opportunity to back Mike Tomlin as an underdog, and this is the one game I know I really like this week right now.
Let's review the numbers on Tomlin as a dog. His Steelers are 43-22-2 ATS as underdogs, covering 66% of the time. And though it feels like it's been an uphill climb all year, that includes 5-3 ATS this season. If you only look at games from Week 5 forward once favorites and underdogs are more firmly established, Tomlin's dogs go to 35-13-1 ATS (72%).
And if you just look at home games, underdog Tomlin is a sparkling 13-3-2 ATS, covering 81% of the time and winning the last five outright. And yes, you should be playing the moneyline too, even if there's not a huge edge there. After Week 5, Tomlin underdog moneylines have a 49% ROI, and home ML underdogs have an absurd 80% ROI under Tomlin.
The numbers are pretty clear, and I know you've probably been burned at least once by Pittsburgh in an underdog spot this season, but bettors need short memories and it's time to go back to the well. We've been waiting all season for the right spot to fade the Titans, and this is a great one. Tennessee ranks bottom 10 on EPA offensively over the last six weeks, with negative EPA both running and passing. Last week against the lowly Jaguars, the Titans won the turnover battle 4-0, had the ball 37 minutes, and still managed only 20 points on an ugly 3.8 yards per play.
Pittsburgh's defense has been downright bad of late, but these Titans are not built to exploit the Steel Curtain, not with all the Tennessee offensive injuries. The numbers say this is mostly a toss-up, but Pittsburgh is healthier, at home and has more at stake. Mike Vrabel teams are only 8-13-1 ATS (38%) in toss-up spreads too.
I'm on Pittsburgh as an underdog, I'm playing the moneyline too, and I won't be too surprised if the Steelers are favorites by kickoff.
THE PICK: Bet Steelers +2
Washington at Eagles (-4.5)

We faded Washington last week and were lucky to survive a late Dallas collapse, but that said more about the Cowboys' terrible offense than it did Washington. The Football Team was bad. Taylor Heinicke had his worst game of the season and picked up an injury, and both he and Terry McLaurin are question marks for this one.
Normally that would mean waiting for two key players, but I already bet the Eagles -2.5 on the Hot Read segment before Sunday, and I only expect this line to rise, so I'm sticking with Philadelphia. This is about where I had the line even before Washington saw its top two offensive players get injured, and that's because the Football Team continues to be poor on pass defense and awful on late downs.
The Eagles are coming off a bye and were rolling into it. And unlike Washington's win streak, this thing with Philly looks real. The Eagles have taken a huge step forward defensively and — more importantly — they've embraced a new run-first identity on offense. Jalen Hurts should be healthy after two weeks off, and I've got my eye on the Eagles as a sleeper team and my favorite to grab that final wild-card spot in the NFC. They're +260 to do so at DraftKings, and it starts here with a win against a team they're tied with.
THE PICK: Lean Eagles -4.5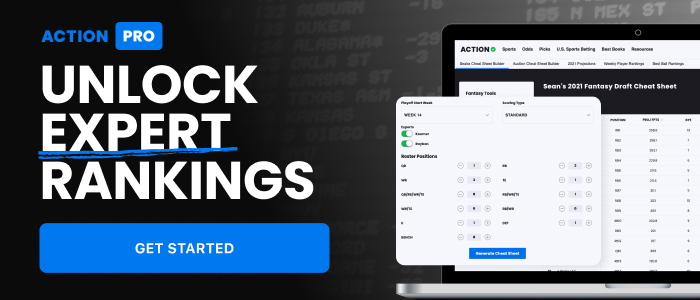 Cowboys (-10.5) at Giants

The other two NFC East teams are playing too, but we have to wait on this one. The Giants are a walking injury report and it's unclear who will play at quarterback or a litany of other spots. I also need to see what happens with Cowboys LT Tyron Smith since the Dallas offense turns quickly into a pumpkin without him, especially with Dak Prescott still struggling.
This feels like way too many points to lay for the Cowboys, but I can't bet it until we have some idea of who's playing for New York. If we lose the line value by waiting, so be it.
THE PICK: Wait on all the injury news
Panthers at Bills (-10)

Remember when the Panthers started the season 3-0? That start feels like an eternity ago now. Carolina is 2-8 since with wins over only the Falcons and Colt McCoy. The Panthers are rotating between Cam Newton and P.J. Walker at QB, missing stud RB Christian McCaffrey, and, with three road games left in Buffalo, New Orleans and Tampa, the writing is clearly on the wall.
Remember, the Bills are the highest variance team in the league. Buffalo is only 7-6 now, but all seven of those wins have come by 15 or more points. Don't worry too much about these recent losses to the Patriots and Bucs. I actually feel better about Buffalo now, after those two games, than I have all season.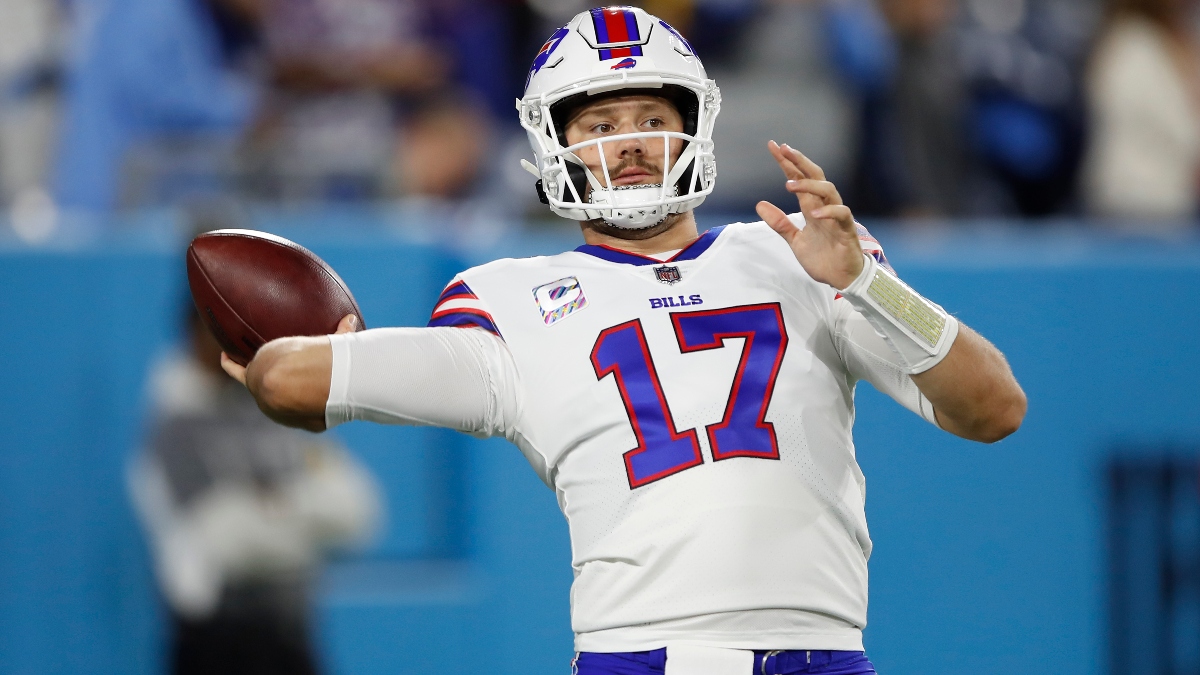 The Bills are 0-5 in one-score games, which tend to be random, so this is more like a 9-4 or 10-3 team, and maybe still the best one on the AFC.
The Panthers? They're barely one of the best teams in North Carolina. They're going to struggle mightily to score in this one. Buffalo's seven wins have come by an average score of 36.9 to 10.7. This is certainly a trap game after those two huge losses with a trip to New England looming, but Carolina is too bad to matter.
One thing that would help? A Colts win on Saturday. That would mean Buffalo controls its division destiny, and the Bills will be flying high in that scenario.
THE PICK: Lean Bills -10
Cardinals (-14) at Lions

This is just a classic spot to fade a high line on the road, especially with a western team traveling east for an early kickoff on a short week. It's an obvious letdown spot after a blown opportunity against the Rams, especially since the Cards offense just picked up new injuries to DeAndre Hopkins and James Conner just as the team was starting to get healthy.
The Lions got blown out last week but have only failed to cover this line four times this season. Detroit plays hard and shows up every week, and the Lions had played four straight games that ended within a field goal before last week. Detroit probably won't win this but they can keep it competitive.
THE PICK: Lean Lions +14
Jets at Dolphins (-8.5)

Miami is coming off a bye week and has won five games in a row, but holy cow, I did not expect to see the Dolphins favored by 8.5 points anytime this season after that disastrous 1-7 start. Miami can get back to .500 here but this is a high line in a division game. The problem is that the Jets are another team besieged by injuries up and down the roster. We better wait and see who plays.
THE PICK: Wait to see which Jets players suit up
Texans at Jaguars (-4)

Also known as The Loser Gets the No. 2 Pick game, that's about the only thing worth seeing here.
The Jaguars just got shut out by the extremely average Titans, and we're really making them home favorites by more than a field goal? Urban Meyer said the NFL is like playing Alabama every week, but I'm not sure the Jags would even be favored over Bama at this point.
Jacksonville is terrible and might have quit on its coach. Houston is terrible but the Texans at least appear to be trying, and they also have the one quality unit in this game, their defense. Houston has beat Jacksonville seven straight times and 13 of the last 15. Not many will be playing or even watching this game, but with the way road dogs have dominated this season, this is an easy spot to back the Texans and play the moneyline too.
THE PICK: Lean Texans +4
---
Late Sunday Afternoon
Packers (-4.5) at Ravens

How many times this season have we had a potential game of the week featuring the Packers ruined by injuries? It's usually been Green Bay with the problems, but this time it's the other side with Lamar Jackson in doubt.
Jackson is dealing with an ankle injury, and he hasn't looked right for over a month even before this latest injury. Baltimore's passing has been miserable, and the dangerous running game is predicated on Jackson's legs, which are compromised at best. That would've been a huge edge against a bad Packers run defense, though Tyler Huntley ran well last game so he could still do some damage in relief. Still, are you really picking Huntley over Aaron Rodgers?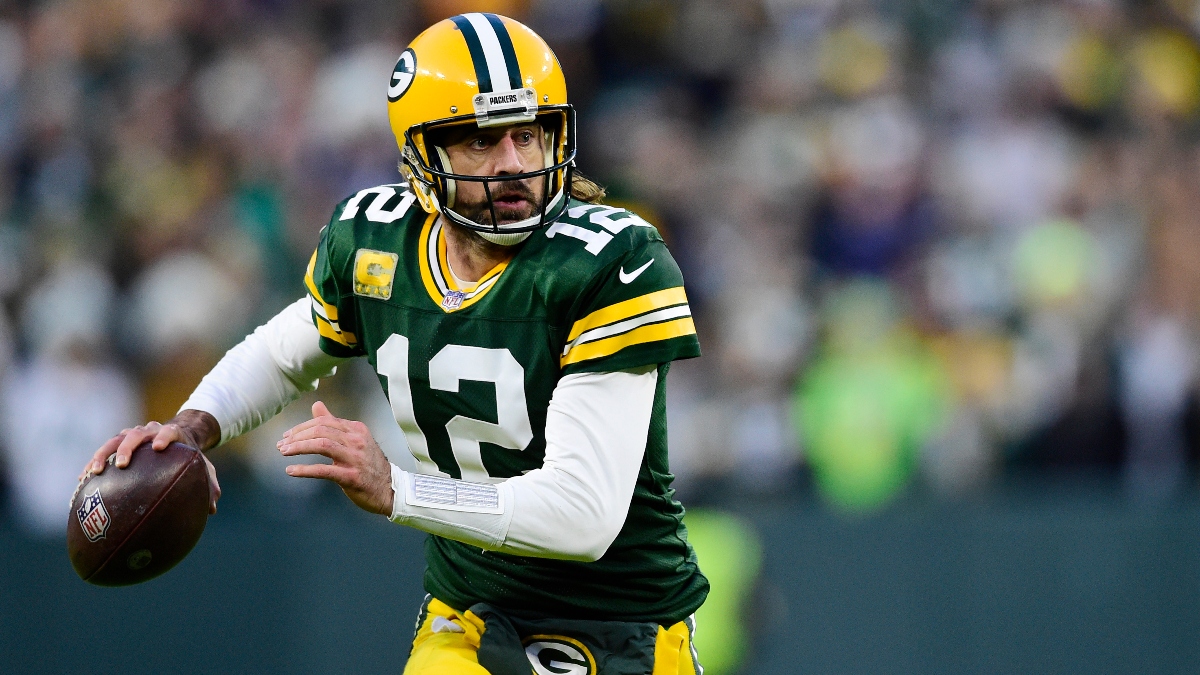 Rodgers is playing better than any quarterback right now, especially on late downs and in the fourth quarter. He's been at his best in the highest leverage situations, and Baltimore's cornerback depth is in shambles so this secondary is ripe for the picking. Rodgers should shred them.
I wish I would've taken the Packers at -2 before the Jackson injury, but I'm not waiting around. We won't get back below a field goal now, and the line will only rise if Jackson is limited or out. Keep riding with Rodgers.
THE PICK: Lean Packers -4.5
Seahawks at Rams (-4)

The Rams are another team we have to wait on. Los Angeles lost Jalen Ramsey and a couple others heading into the Monday night game. The Rams won anyway, but got more bad news after the game as the COVID list grows.
It's a real shame because I loved the Seahawks at +7 in an obvious letdown spot for the Rams, especially since the line didn't even budge after the huge MNF win, meaning the books wanted our money. That is, until the COVID news on Tuesday. Now the line dropped and we need to wait for Rams news and to see where this line ends up.
THE PICK: Wait to see who's playing for the Rams and what the line gets to
Bengals at Broncos (-1.5)

I loved this spot for Denver and took them as three-point home underdogs in the Lookahead segment on The Action Network Podcast last Friday. Turns out we were right to grab that early value as the money comes pouring in on Denver. The value is almost gone now, but I still like the Broncos.
The truth is that these teams are very evenly matched. Cincinnati ranks 19th in overall DVOA; Denver is 18th. The Bengals' 21st-ranked DVOA offense will face Denver's 21st-ranked defense. The Broncos will counter with the No. 12 offense against the No. 12 defense. It really is that even across the board.
And when it's that even, it's a good idea to default to home field, the team playing better lately and the quarterback you trust more. Right now, that's three-for-three on Denver. The Broncos still have a major home-field advantage, especially in December, and Denver's defense is playing better and has ranked in the top 10 in EPA over the last six weeks. And with Joe Burrow's finger bothering him, I trust Teddy "Covers" Bridgewater a little more right now. Grab this one before it moves any further.
THE PICK: Lean Broncos -1.5
Falcons at 49ers (-9.5)

We kept riding Mike Tomlin as an underdog above, and now it's time to keep fading Kyle Shanahan as a favorite. Shanahan's Niners are only 12-23-1 ATS when favored, an ugly 34% cover rate. Over these past two seasons, the 49ers are only 8-11 straight up as favorites, with underdog moneylines returning a whopping 63% on investment during that span.
The Niners are flying high after that walk-off win over the Bengals, but that was a third straight one-score game for San Francisco and an eighth so far this season. The 49ers have only covered a spread over eight points three times this season, and two of those were against the terrible Jaguars and Bears.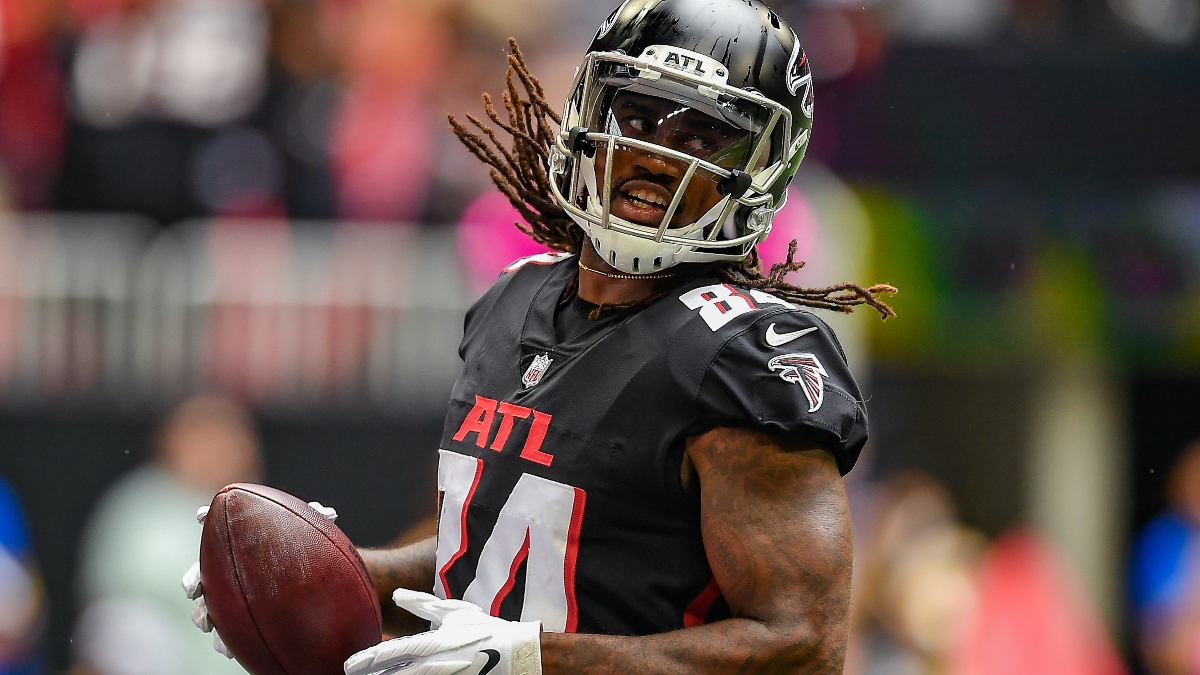 The Falcons have played only four games against teams over .500 right now. They're 0-4 with a -101 point differential in those games. But against everyone else, they're 6-3, with all but one of those games within one score.
The Falcons are not a good team, but they've stayed in games against teams that aren't great. With both pass defenses beatable, this may come down to whether Matt Ryan or Jimmy Garoppolo gets the job done. Jimmy G has been surprisingly good this season, but don't be surprised if the Falcons are live here as they continue to fight for a shocking playoff berth. At +340 and an implied 23% win rate, I may have to play the moneyline too.
THE PICK: Lean Falcons +9.5
---
Sunday Night Football
Saints at Bucs (-10.5)

The Saints just seem to have Tom Brady's number. The Bucs have lost all three regular-season games to New Orleans since Brady arrived. That Saints defense has been the one defense in the league that can consistently stop this juggernaut Bucs attack, in part because New Orleans gets so much pressure with its front four without having to bring blitzers for Brady to pick apart.
On the surface, it feels like this should be a nightmare matchup for the Saints offense. With Taysom Hill in tow, this is all about the run game for New Orleans, and the Saints offense has miserable numbers the last six weeks while the Bucs have been so dominant in run defense that half their opponents don't even try to run anymore.
Things may not be what they seem, though. The recent bad Saints numbers came without stud LT Terron Armstead and RB Alvin Kamara. But both of them are healthy now, and the Saints are 6-2 in games with a healthy Kamara, with wins over the Packers, Patriots and these Bucs. Besides, Tampa's run defense hasn't been so stout.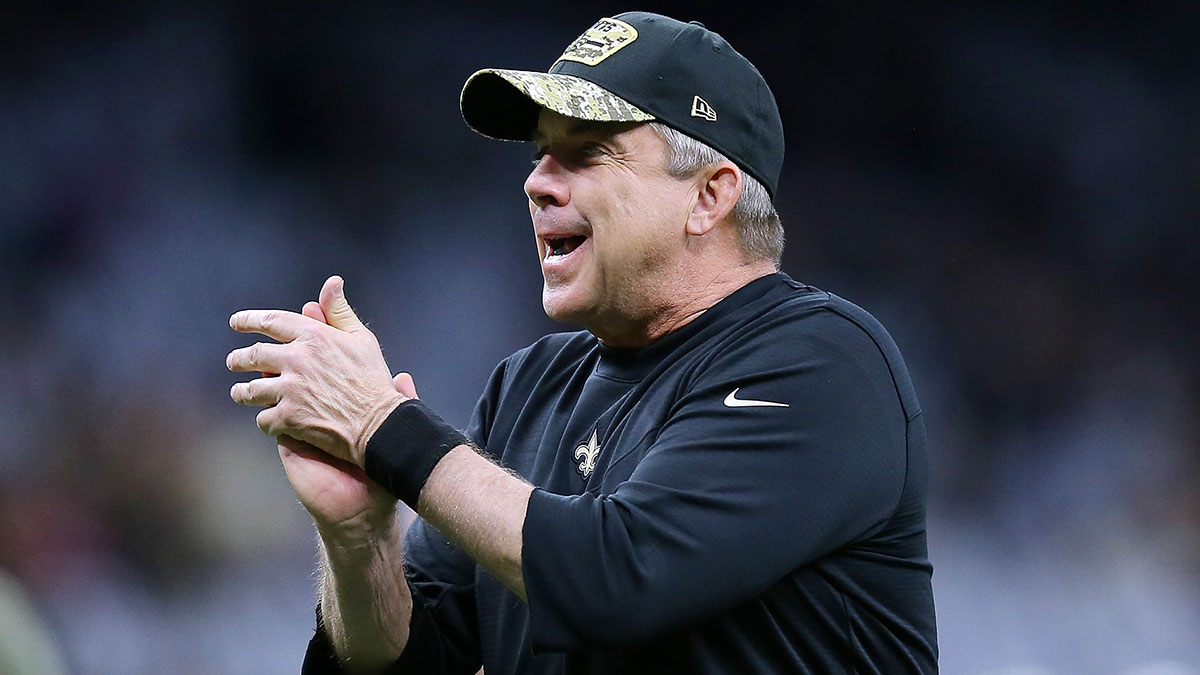 Tampa's D is actually bottom five in EPA per run over the last six weeks, and the Bucs are down to 17th in rushing defensive DVOA on the season. I don't think the Saints will abandon the run in this game — and I think they can have some success.
Hill has started six games in his career at QB, and all six of them have gone under 46 points, with unders 5-1 in Hill starts. That makes the under a nice play here, and if the game is low-scoring, then 10.5 points is a pretty steep cover ask, especially in a division rivalry game with the Bucs coming off a big emotional win.
I'd love this spot for the Saints, but this is a lean instead of a bet for two reasons. First, if Tampa Bay gets up early, it's tough to see the Saints passing their way back into it. And second, I think this line pushes toward two TDs by kickoff so I may wait for a better line. But when it gets there, I'm betting the Saints — and maybe sprinkling just a little on the long-shot moneyline too.
THE PICK: Lean Saints +10.5 and bet if the number gets to +13
---
Monday Night Football
Vikings (-4) at Bears

The Vikings are clearly a much better team than the Bears. The passing attack has been really good all year, and the offense ranks second in the NFL in EPA over the past six weeks. Kirk Cousins has had terrific metrics all season, and Justin Jefferson is terrorizing defenses. Cousins and Jefferson should be able to shred this defense much like Aaron Rodgers and Davante Adams did on Sunday night, though Adam Thielen is a big loss.
And yet… "should" never seems to matter with this year's Vikings. The Vikings somehow always find a way to make things close, no matter who they're playing. The Vikings have played 13 games this season, and 12 of them finished as one-score affairs. Minnesota has led by at least six points in every game this season but is somehow just 6-7.
Besides, this game is in Chicago, and Vikings fans know to expect the worst when the team heads to the Windy City. Don't believe me? The Vikings have visited Chicago 20 times this century. The Bears are 16-4 straight up in those games and 15-5 ATS.
You know how Aaron Rodgers owns Chicago? The Vikings don't even rent in Chicago. They can't even afford an Airbnb.
These games are almost always close — 12 of the 20 in Chicago this century finished within one score — and virtually every Vikings game is close anyway, so you can count on drama Monday night. And as for this line? Minnesota has won in Chicago by more than a field goal exactly once this entire century.
Look, I'm a diehard Vikings fan, which also makes me a sports nihilist by nature. My read on this team has been off all year. I'm 4-9 picking Vikings games, worst of any team. I can't in good conscience ask you to trust my read on the Vikes. Just know that asking Minnesota to cover this line is asking the Vikings to do something they basically haven't done the entire century.
I know which side my money will be on.
THE PICK: Lean Bears+4
How would you rate this article?
This site contains commercial content. We may be compensated for the links provided on this page. The content on this page is for informational purposes only. Action Network makes no representation or warranty as to the accuracy of the information given or the outcome of any game or event.