NFL Odds, Picks, Predictions: Why Patriots, Steelers, Seahawks, Chargers Are the Spreads To Bet For Week 13
Credit:
Maddie Meyer/Getty Images. Pictured: Patriots QB Mac Jones
We've got a pretty unique Week 13 slate this Sunday, with a whole heap of big favorites.
Remember, we learned that hard way in November to be very careful with big favorites. For the month of November, favorites of seven or more points went just 7-15 against the spread (ATS), covering only 31% of the time and losing nine times outright.
It can often be so difficult to imagine these surefire favorites losing or even struggling against the dregs of the NFL, but we just saw it happen all last month. And now we've got six — maybe seven — such games this week.
We covered every game in detail earlier in the week (click here to skip to that analysis), but we have a few updates to make as news rolled in and lines stabilized closer to kickoff.
---
NFL Odds, Picks, Predictions
First, let's start with the positions that remain unchanged.
We're leaning heavily on the underdogs this week. I'm also playing the Chargers, Steelers and Seahawks on the moneyline.
Lean Lions +7.5 vs Vikings
Bet Chargers +3 at Bengals
Bet Steelers +4.5 vs Ravens
Bet Seahawks +3.5 vs 49ers
Lean Broncos +9.5 at Chiefs
Bet Patriots +3 at Bills
We're sticking with underdogs in some of the games with very high lines, but that mostly means we are not playing the favorites. Sometimes the best thing we can do as bettors is just stay away from betting a game entirely if something doesn't feel quite right.
Here are the games we're passing on actually betting, but with picks for those in contests:
Pass Jaguars +13 at Rams
Pass Falcons +10.5 vs Bucs
Pass Texans +10.5 vs Colts
Pass Giants +6.5 at Dolphins
Alright, that leaves three games left that still need a decision.
Cardinals (-7.5) at Bears
Honestly, I'm getting pretty tired of making contingency plans and waiting on game-time decisions for Kyler Murray and DeAndre Hopkins. Neither stepped on the field in November after being GTDs every Sunday, and now they've had a whole month off. This time feels different since they're coming out of the bye, though.
NFL teams are required to be at least vaguely honest with their injury reports, and I find it hard to believe what looked like relatively minor injuries could still keep Kyler or Nuk out after two extra weeks off. Murray practiced this week, so I expect him to play.
November was a wonky month in the league. It also feels like every team we assume is good loses. But are the Cardinals the exception? They just played a whole month without their top two offensive stars and actually gained ground on their division and conference rivals, going 2-1 without Murray and Hopkins. This defense has quietly dominated all season while Kliff Kingsbury's offense has played well without key players.
The Bears survived Thanksgiving in Detroit, but barely, and are overall a mess.
Matt Nagy feels like a dead man walking. Justin Fields is doubtful with those bruised ribs. Allen Robinson is doubtful, too. Roquan Smith and Akiem Hicks look unlikely to suit up for the defense and Khalil Mack is already out. These are the biggest names on an already depleted roster.
Chicago's offensive line seems like a major problem, too. The Bears rank dead last in Football Outsiders' pass blocking metric, and the Cardinals have had an outstanding pass rush, led by Chandler Jones. Favorites coming off a bye have covered at a 54% clip since 2003, per our Action Labs data. Road favorites out of the bye see that increase to 58% while road favorites of at least a touchdown see that increase to 66%, both over the same span.
I'm really trying to be careful with these heavy favorites, but these teams just aren't in the same universe. Arizona is getting healthy, and a healthy Arizona has been the best team in football this season.
The line is creeping closer and closer to -7 as of writing. If it gets there, I'll be ready to bet it (check real-time NFL odds here).
THE PICK: Lean Cardinals -7.5 | Previously "Wait"
Eagles (-6.5) at Jets

Well, we initially waited to make a pick here because we wanted clarity on Jalen Hurts' status, which is still not very clear. Hurts was limited in practice all week with an ankle injury, and since Philadelphia has a bye week next, there's serious concern that Hurts could sit this one out.
Even if he does play, he'll likely be limited athletically, which a big deal since Philly's recent offensive explosion has been built around Hurts' running ability.
Still, this is why you bring in Gardner Minshew. He may not be an NFL starter, but Minshew is one of the league's best backups. Plus Miles Sanders is healthy, so Philadelphia should still be able to run the ball well and win in the trenches.
New York just doesn't have the talent to contend on either line right now. The Jets are missing both offensive tackles and seven of their presumed Opening Day starters on defense — a unit that ranks dead last in DVOA, bottom-three in both passing and rushing defense.
A limited Hurts, uh, hurts the cause. But the Eagles' surprising loss last week, a Jets win that was mostly a Houston collapse, and the Hurts injury have kept this line in check and left value on a pretty quality Philadelphia team.
I'd love this spot if Hurts was healthy but still like the Eagles under a touchdown. The Jets are just too awful defensively.
THE PICK: Lean Eagles -6.5 |Previously "Wait"
Washington at Raiders (-1)
Two-thirds of the way into this season, I still don't feel like I have a great handle on either of these teams, yet they're both holding steady on the fringe of the playoffs. Heck, Washington would actually be the 7-seed if the playoffs started today.
Washington has won three in a row out of the bye week after losing four in a row heading into it. Taylor Heinicke has been quite good lately and surprisingly accurate. Still, the defense has struggled mightily — especially its pass D — and I'm not sure Cam Newton or Russell Wilson were much of a real test the last two weeks as poorly as both are playing.
The Football Team is missing both its star pass rushers with Montez Sweat and Chase Young out. And Derek Carr is much more prepared to pass on this beatable secondary. Then again, who will Carr pass to? Security blanket Darren Waller is doubtful. Henry Ruggs is gone and DeSean Jackson is questionable. Josh Jacobs could also miss.
How much damage can Carr really do with just Hunter Renfrow and Bryan Edwards? We're about to find out.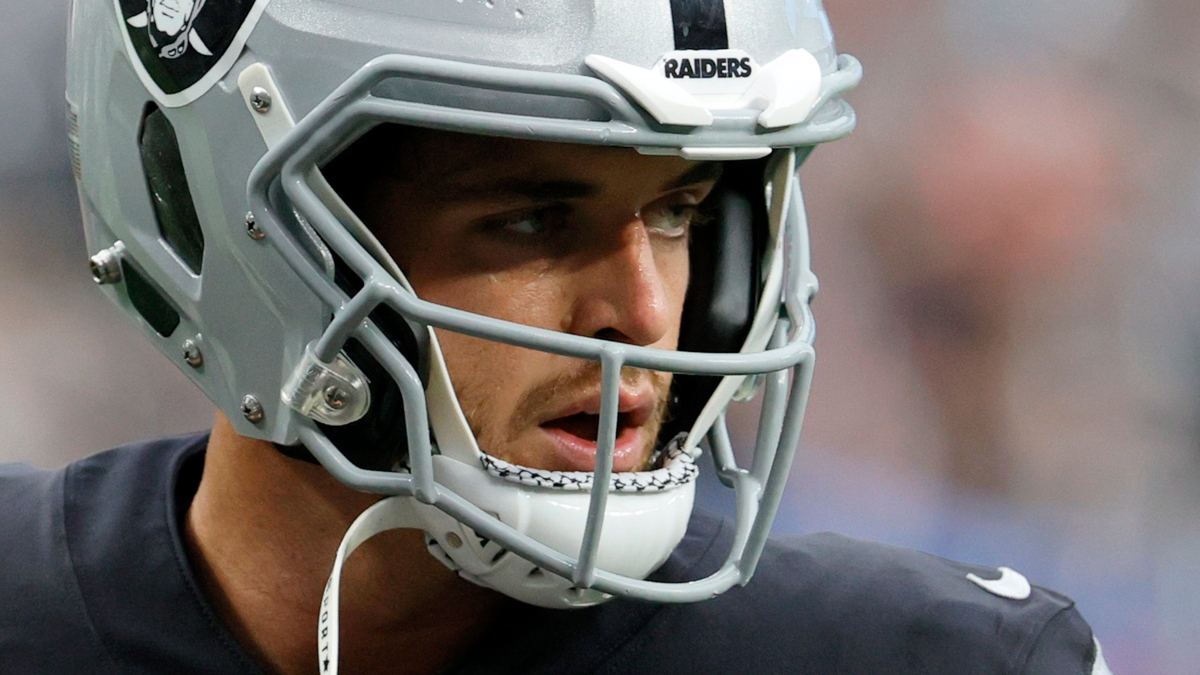 The Raiders looked down for the count after three straight losses out of the bye before they turned things around on Thanksgiving with their highest output of the season in an overtime win against the Cowboys in Dallas. Las Vegas' defense has allowed its three highest point totals of the season the last three games. They too can be passed on, but Washington is down three offensive linemen and its pass catching back in J.D. McKissic.
With both secondaries struggling, I'm looking at the quarterbacks and the trenches for guidance. Yannick Ngakoue and Maxx Crosby have slowed down lately but might be able to do some damage to this banged up Washington O-line. And though Heinicke is playing well right now, Carr is still better.
THE PICK: Lean Raiders -1 | Previously "Wait"
---
Editor's Note: The content below was published on Wednesday. Please check out the information above to see how Brandon Anderson's picks have changed — and why — since then.
---
Week 13 means we're officially two-thirds of the way through the 2021 NFL season. Thanksgiving has gone, Christmas is coming, and we're hitting the home stretch before the playoffs.
So what have we learned so far this season?
Well, the Detroit Lions are bad. And … that's it? Honestly, is there anything else we can say with absolute certainty? Every time we think a team is good, they lay an egg. Whenever we crown an MVP favorite, they unseat themselves. Every time we rule a team out, they pull a win out of thin air.
Up is down, left is right, our pets' heads are falling off! Nothing makes sense.
In November, that started with the teams at the very top. Right as we settled on a clear top tier of teams, they collectively stunk up the joint.
The numbers speak for themselves: Favorites of at least a touchdown were a horrifying 7-15 against the spread (ATS), failing to cover 69% of the time (not nice!) by 5.2 points per game. And it wasn't just blown covers — nine of those 15 dogs won outright and four lost within a field goal. That means those big November dogs were 9-13 straight up and a few bounces away from 13–9!
So we move on to Week 13, where despite everything we've learned about these faulty great teams, there are seven (!) favorites of seven or more points. And if November taught us anything, we better have an airtight case if we're picking any of them to cover.
As always, we'll make early-week picks on every spread with "bet," "lean" or "wait" confidence ratings, but be sure to check back Saturday for final decisions once we have more information.
Note: Odds highlighted below are the best available for each pick as of writing. Shop for the best real-time lines with our NFL odds page.
---
---
Cowboys (-4.5) at Saints
Thursday Night Football
It's the annual Two Teams That Played on Thanksgiving Meet Again the Following Thursday game, and both are reeling after brutal Novembers.
Check the final injury report on Thursday, but these teams appear to be trending in opposite directions. Mark Ingram is back for the Saints, Alvin Kamara is finally practicing again, and it looks like Taysom Hill is finally healthy enough to start. The Cowboys are still missing Amari Cooper, the D-line is still in shambles, and now Mike McCarthy will miss while in the COVID protocol. Say what you will about McCarthy, but Sean Payton against no actual head coach is a serious issue.
The most intriguing name on that list might be Hill, because his return would mean a complete change of an identity for the Saints offense. Just look at the four games he started last season: The Saints transformed into a run-heavy team, averaging 34 carries for 166 yards a game and 2.3 scores, and they dominated time of possession with more than 34 minutes a game.
The Saints with Hill look a lot like the Ravens or Eagles  —  run the ball, run again, limit mistakes, and rely on the defense and run game.
New Orleans went 3-1 straight up and ATS in those low-scoring, ugly games Hill started. The under went 3–1, and the one over was by just two points. All four games maxed out at 45 points, so they all went under this game's total, and they averaged 37.25 points per game.
That's why the under is the best play on Thursday night if Hill starts.
Both teams have more reliable defenses than offenses right now, and yes, that includes the Cowboys. They've spoken of pounding Ezekiel Elliott this week to prove some sort of point, which could go very badly against the league's top-ranked run defense. On the other side, the Cowboys' run defense has been beatable, so this is the perfect spot for the Saints to turn to Hill, Ingram, Kamara and a power running attack.
Thursday night unders have dominated at 9-3, making this season the most profitable to Thursday night unders since the NFL adopted them full time. Plus, two of the three overs were in the first two weeks of the season.
If it's a low-scoring, ugly game, it's usually a good time to take the home dog. And Payton is one of the league's best coaches as an underdog at 45-27-2 (63%) ATS. The Saints are also better than this four-loss streak, which has  —  not coincidentally  — coincided with the absence of Kamara and a healthy Hill.
I like the Saints to control the possession with a power run game in what might be the wrong matchup at the wrong time for the Cowboys. I'll play the under and I'll take the points with the Saints. I'll be sprinkling the moneyline, too.
THE PICK: Lean Saints +4.5
---
Bucs (-11) at Falcons
Remember, we need to be absolutely convinced to take these huge favorites, and we get five of them to ponder in the early Sunday window.
By Football Outsiders' overall DVOA, this is literally the biggest mismatch possible. The Bucs rank first while the Falcons are dead last despite also being tied for the final NFC wild-card spot. Tampa Bay's offense ranks first in DVOA, including first in pass and second in rush. But while Tom Brady is the MVP favorite and Leonard Fournette had four touchdown last week, the real MVP of this team might be its dominant offensive line that ranks tops in the league in both run and pass blocking.
The Falcons aren't really great at anything, and they got blown out 48-25 when these teams met in September. Matt Ryan has struggled all season, they can't run the ball, and the defense is bad. There's nothing  — nothing!  —  that makes you want to pick Atlanta here. And that's exactly why we have to.
That September matchup, remember, was 28–25 entering the fourth quarter before a pair of fluke pick-sixes on back-to-back Ryan throws blew the game open. It was also in Tampa, and the Bucs have been significantly worse on the road this season. Plus Brady and the offense don't look quite right these days. The Bucs have struggled in Atlanta, too. Twelve of their past 13 visits have either been Falcons wins or one-score Bucs victories.
We were just reminded last week how tough it is to win and cover a big line on the road in division games. We have to take Atlanta here, though you can probably wait til closer to kickoff since this line will only move in one direction.
THE PICK: Lean Falcons +11
---
---
Vikings (-7) at Lions
Oddly enough, Football Outsiders gives the Vikings the lowest variance score. And, in their own way, they have indeed been quite predictable. They've led by at least seven points in every single game, but opponents have almost always come back. Ten of their 11 games have been decided by one score. And six  — more than half of them!  —  have come down to the final play.
The Vikings are a weirdly predictable roller coaster ride.
On paper, this should be a great get-right spot for Kirk Cousins and the passing offense. The Dalvin Cook injury could actually help push the Vikings to do more of what they do best: Passing all over a bad Lions secondary with little pass rush to be found.
On paper, this could be a Vikings blowout. But that's just not who these Vikings are.
They don't just leave the backdoor cracked open. No, they blew the backdoor off the hinges months ago and didn't even bother to repair the back porch. It's open season for anyone and everyone back there, and these very Lions almost stole a win from the Vikings the first time these teams played, you might recall. The Vikings' D-line is an absolute disaster and Patrick Peterson is out in COVID protocol.
There's a lot of reasons to like Minnesota here, but remember, we better be absolutely convinced the way these big favorites have been struggling. The Vikings have won convincingly only once all season. They're 2–4 on the road, and all we need is another one-score game for a Lions cover. Gotta do it.
THE PICK: Lean Lions +7
---
Colts (-9) at Texans

Yet another big road division favorite with another inflated line.
This was Colts -7 on Sunday morning, before a tough loss to the Bucs followed by an ugly Texans loss to the Jets sent this line toward double digits, where it'll likely reach by Sunday.
The Colts are better than their 6–6 record. And they're built to blow out bad teams with a dominant rushing attack led by Jonathan Taylor and a stout defense that should have its way against a Texans offense that compiled only 202 yards against the terrible Jets. The Colts also beat the Texans 31–3 in October.
Indianapolis is the far better team with its six wins coming by an average of 16.5 points while Houston's nine losses have come by an average of 17.0 points while averaging just 12.7 points since the opener.
Finally, a division favorite we can trust, right?
Sigh. Maybe not.
That 31-3 October win was just a 10-3 lead at the half before the Colts pulled away late. The Texans also have a pretty stout defense that helps them hang around — they actually rank in the top quarter of the league in defensive DVOA and seven of their last nine games have gone under. They're 3-2 ATS at home and have been competitive in every home game except against the Rams … and the Texans somehow backdoor covered that one, too.
As low-scoring as Texans games have been lately, this is just too high of a line for the Colts to cover on the road in a division battle. They've won eight of 10 against the Texans but failed to cover this line in 70% of those games. And while have to trust the Colts to get the win heading into their bye week, we can't bet on them getting the cover, especially since the Texans force turnovers well and the Colts have been turnover prone lately.
This is another spot in which you can wait until closer to kickoff for the best price, because this line will only move in Indy's direction.
THE PICK: Lean Texans +9
---
Cardinals (-8) at Bears

I picked the Cardinals on the "Hot Read" segment of the Sunday edition of The Action Network Podcast when the line was still -7, but now that that's gone, we better wait.
The Cardinals should get Kyler Murray, DeAndre Hopkin  and maybe even Chase Edmonds back coming out of the bye. If I knew that trio was returning for sure, and if this line was still -7, this would be my favorite bet on the slate.
But fool me once, fool me twice on these Cards injuries, so we better wait and make sure everyone practices before we get crazy. This is still a road game in a tough atmosphere where the Bears always play better at home. And all these Cardinals will be rusty even if they do return.
We'll wait to see how the injury report shakes out and how the line moves. Maybe that means everyone is cleared and the line moves away from any Arizona value, but it's better to risk that side of the equation than the other.
THE PICK: Wait for the injury report and line movement
---
---
Eagles (-7) at Jets

The Eagles were my lookahead pick on the podcast, and if Jalen Hurts were healthy, this would be one of my favorite bets — especially if it was still at -6.5, where it was when I took Philly.
The Jets defense is horrendous and the Eagles offense has been balling with its run-centric identity. I'm undeterred by the loss to the Giants — the Eagles should have won that game and they dominated most of the stats, and the Jets' win was more about the Texans imploding.
I am deterred, however, by Hurts' injury status. He's played like a sleeper MVP candidate over the past month, so Gardner Minshew would mean a huge step down and an entirely different brand of football. We need to wait to see if Hurts is healthy, because his health determines everything for this call.
THE PICK: Wait on Jalen Hurts
---
Chargers at Bengals (-3.5)

This line feels like a massive overreaction to last week.
The Bengals blew the doors off the Steelers, while the Chargers went to Denver and got thoroughly dominated by the Broncos. Neither game felt close at any point, and suddenly Cincinnati is more than a field goal favorite because of it.
I don't buy it. These teams are relative equals by most statistical measures.
Los Angeles ranks higher in DVOA, 16th vs. 18th, and it's actually the Chargers who have been far better offensively. If someone told you an LA team ranked second in offensive DVOA, would you believe it was these Chargers and not the Rams? Last week was a miss, but the Chargers have been much better on early downs over the past month and are still quite good on late downs, thanks to Justin Herbert.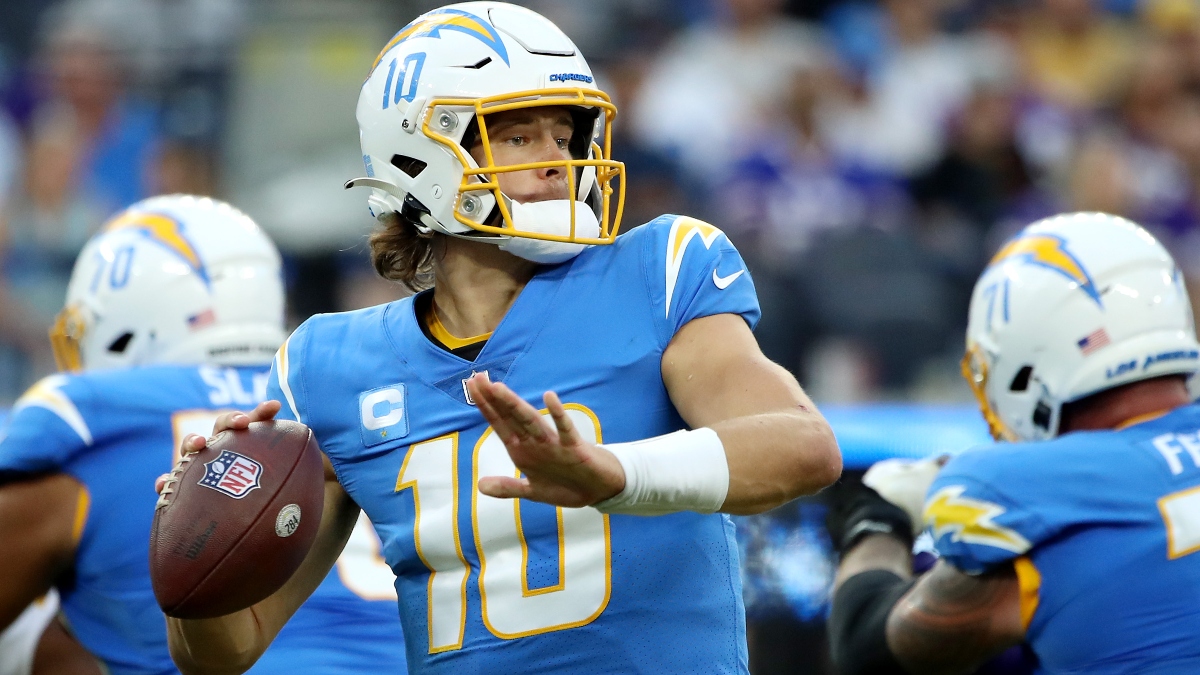 The Bengals' defense looked ferocious last week, but these Chargers are not the Steelers. LA's offensive line has been much improved, especially against the pass, and Herbert is far more mobile with infinite more arm strength than Ben Roethlisberger at this point. The Bengals' pass defense has been vulnerable against big throwers, so Herbert should be able to get going here while the Chargers pass defense could hold Joe Burrow in check.
The path to a Cincinnati victory is a dominant run game with Joe Mixon, which is certainly in play. But this line feels like an overreaction to two extremes on Sunday. I still feel like the Chargers have been the slightly better team on the balance of the season, and the same Bengals team that has looked so good the last two weeks was pretty rough the couple games before that.
Don't fall victim to recency bias. This should be a pick 'em at best, so we have to take advantage of the points the books are giving us. Short road dogs have been killing it this season at 53–22 (71%) ATS when the line is seven or shorter. I'm betting the Chargers. I'll play the ML, too.
THE PICK: Bet Chargers +3.5
---
Giants at Dolphins (-5.5)

Eww.
The Giants and Dolphins are those teams taking up the very last spot on the bottom corner of those playoff picture graphics we see in December. They're hanging on by a thread, threatening to make things interesting without ever actually being interesting themselves.
The Dolphins are the hot team right now, on a four-win streak after a 1–7 start, but let's not overreact. It feels like Miami has been in the right place at the right time. This Cover 0 blitz is wreaking havoc and could have its way against a bad Giants line, but the Dolphins have also benefited from complete meltdowns by the Ravens offense, Texans turnovers and Cam Newton.
This feels like an under game with both offensive lines poor and both defenses playing well. And I'm just not ready to trust fully in Miami yet as more than a field goal favorite. Under three, I probably take Tua Tagovailoa and the Fins, but Daniel Jones is 12-6 ATS lifetime on the road and the line is too high to play Miami in a game between two blah, unpredictable teams.
I thought I'd end up passing here with a line around a field goal, but with this steaming toward the Dolphins, we may have to bet the Giants if it gets high enough.
THE PICK: Lean Giants +5.5
---
Ravens (-4.5) at Steelers

Yikes, is this the big game in the afternoon window? Thanks, NFL.
The Steelers are not a great football team in 2021. We know this. They rank 24th in overall DVOA, including bottom 10 in pass and rush DVOA on offense and defense. In case you forgot, that's … pretty much everything.
While the Steelers still get a good pass rush, we have to keep an eye on T.J. Watt on the COVID list, and the rest is a mess. Pittsburgh can't block, run, or throw deep. Big Ben looks absolutely washed 90% of the time. And even the usually reliable defense is getting gashed.
The thing is that the Ravens, despite being the current AFC 1-seed, don't exactly strike fear into opponents' hearts.
The Ravens' usually-great defense has been pretty mediocre, including the pass defense, which is even worse than the Steelers' right now. Baltimore never really recovered from the loss of Marcus Peters and isn't getting much pass rush. And the offense has cratered over the past month. Baltimore's O-line rates almost as bad as Pittsburgh's, and badly misses Ronnie Stanley, so this thing is all on the shoulders of Lamar Jackson — and he just hasn't been reliable or steady lately.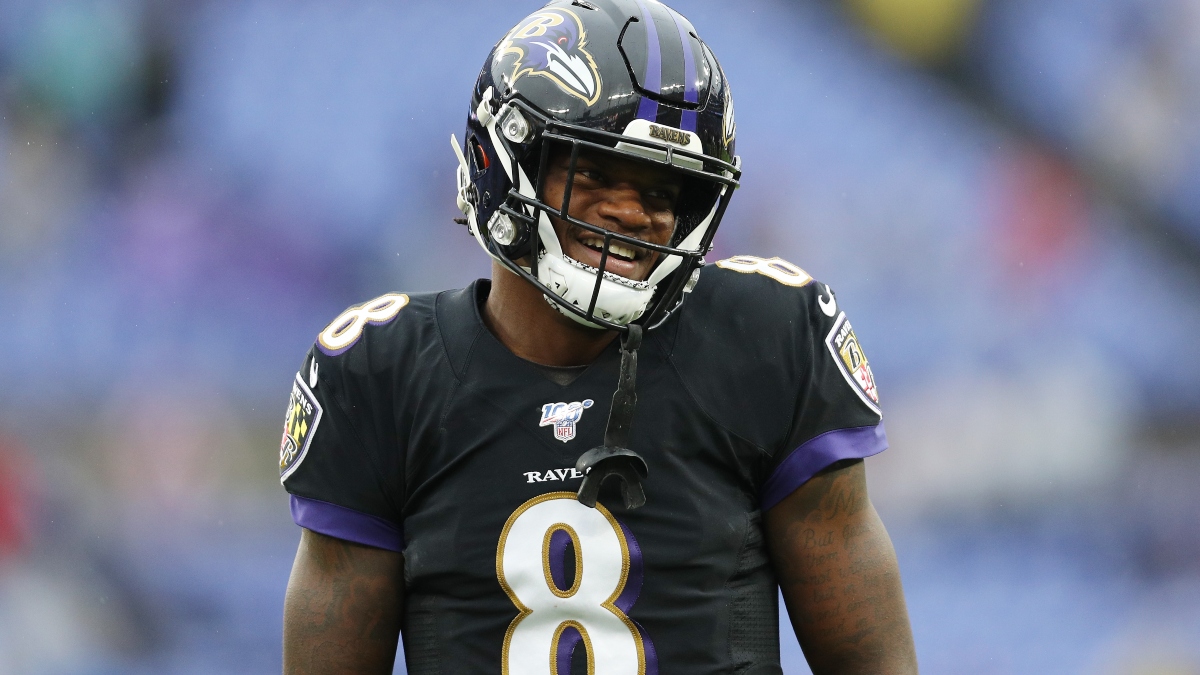 We've been backing Pittsburgh all year as an underdog, and even after last week's disaster, we're going back to the well. Mike Tomlin is still 42-21-2 (67%) ATS lifetime as an underdog, and games are almost always close in this rivalry. Eight of the last 12 matchups have been one-score affairs, including five of the six in Pittsburgh. Baltimore has covered this line only once over its last six trips to Pittsburgh.
This line is inflated thanks to an 8-3 Ravens record that flatters them and last week's ugly Steelers loss. We have to trust the home Steelers in a rivalry division game with the season on the line.
THE PICK: Lean Steelers +4.5
---
49ers (-3.5) at Seahawks

The 49ers are the hot team, but this screams trap game in yet another spot where we have to fade the momentum and play a team no one wants to bet.
Russell Wilson clearly is not himself, but he's getting a little better each week, and that deep ball was back on Monday night. The 49ers' pass defense has been leaky, and D.K. Metcalf has dominated them. Plus Wilson is 24-12-2 (67%) ATS as an underdog.
Besides, as great as the Niners have looked, they looked that good because they finally got healthy. The return of Trent Williams and George Kittle has this offense playing as well as any over the past month — turns out getting your two best players back helps. But the 49ers lost Deebo Samuel and Fred Warner this past week, which is a big deal. Samuel has been one of the league's most dangerous weapons, and Warner is one of the NFL's top linebackers and would've been an important weapon limiting Wilson.
Besides, Seattle has dominated San Francisco for the better part of a decade. The Seahawks have won 14-of-16 against the Niners, including a 28-21 victory in San Francisco two months ago. Pete Carroll is 7-2 against Kyle Shanahan, including 2-1 as an underdog. And this is exactly where we fade Shanahan, when he's a favorite — he's just 11–22–1 (33%) ATS as a favorite and even worse as a road favorite at 4-15-1 (21%). Underdog moneylines against Shanahan are returning 69% ROI over the last two seasons.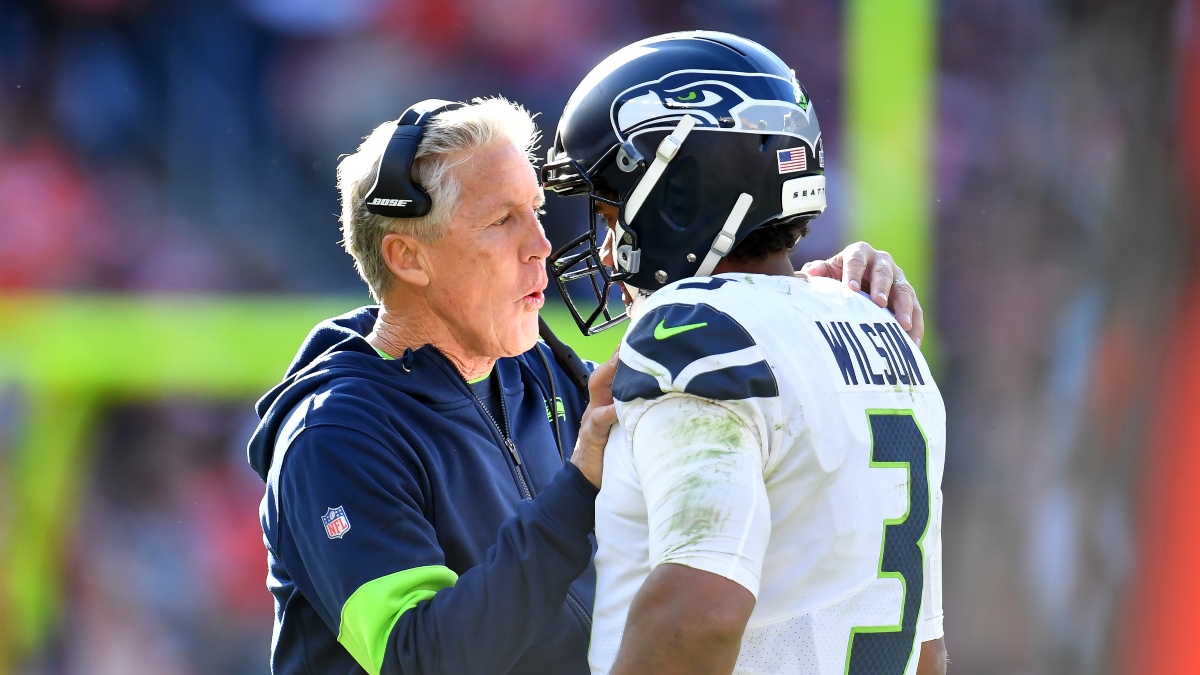 There's another great trend in our favor: Teams on a three-loss streaks (like Seattle) are 59–32–2 ATS against opponents on two- or three-win streaks (like San Francisco), covering 65% of the time, including seven straight and twice already this season. It's just the parity of the NFL. Seattle isn't as bad as its record and this line is overinflated because of the last few weeks of results.
What goes up must come down. The trends love Seattle, backing Russ as an underdog and fading Shanahan as a favorite. And unlike many of these other underdogs where it may be advantageous to wait on line movement, I'll grab Seattle +3.5 while it's there since injury news could cost us the key number.
THE PICK: Bet Seahawks +3.5
---
Jaguars at Rams (-13)

You didn't think we were done with this big favorites, did you?
Nobody will feel good backing these Jaguars on the road, but they've been better than you think. They run the ball, shut down the run, and should be able to run on the Rams. Of course, the Jags also ranks dead last in pass defense DVOA, and if this game had happened in September or October, that alone might have made this an easy Rams cover.
But it's not October anymore.
LA led the league in passing Expected Points Added (EPA) over the first seven weeks, but the Rams have cratered to 25th since then. The defense has fallen off over the same stretch, and the most worrying part is that this trend is not new. Per PFF's Tej Seth, Sean McVay's offense has ranked second in EPA over the first half of the season, but they've fallen to 19th over the back half. The book on the Rams is that they don't self scout well and that defenses close the gap late in the season as they adjust to all of McVay's new offseason wrinkles.
McVay's Rams have failed to cover four straight times as double-digit favorites. Matthew Stafford also doesn't look right — he's clearly nowhere near fully healthy. You don't have to actually bet on the Jaguars on the road if that's just too much to stomach, but we can't back the Rams on such a big line until the offense shows up again.
THE PICK: Lean Jaguars +13
---
Broncos at Chiefs (-10)

Sunday Night Football
If there's one trend everyone loves to bank on, it's Andy Reid coming out of the bye. Reid is 19-3 in the regular season after a bye and 26-6 when you include the postseason. His former Eagles were 16-2 with a week of rest, and his Chiefs are 10-4, including 7-1 with Patrick Mahomes.
That's all well and good, and the Chiefs will probably win — they've won 11 straight against the Broncos anyway — but we have to bet on spreads, not wins. Reid's teams are just 11-7 ATS coming out of the bye over the last 18 regular seasons. They've failed to cover three of the last four, including 1-2 with Mahomes.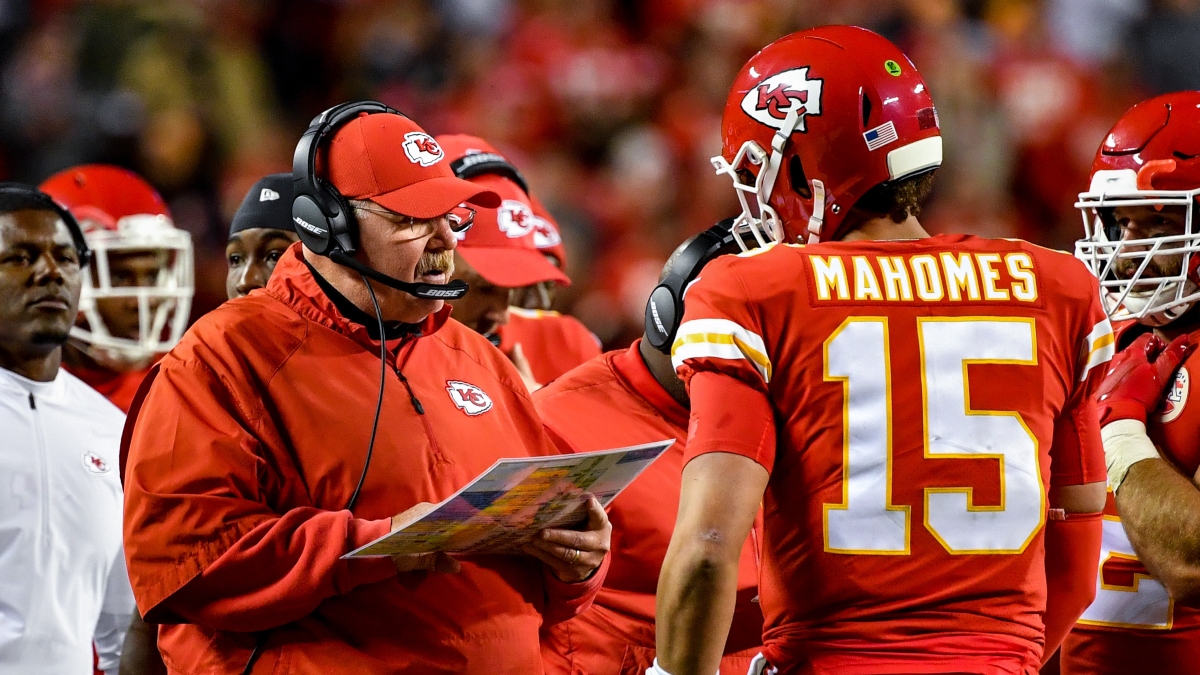 Don't just blindly bet the Chiefs out of the bye because of that one stat you've heard for the last decade, especially since teams coming out of the bye are 2-8-1 ATS this season.
Did the Chiefs offense find some answers with the extra week? I'm excited to find out, but I'm not going to bet assuming they did. Remember that two-deep defense everyone's talked about all season as the way to limit the Chiefs? It's basically Vic Fangio's baby. If Mahomes and Reid found a way to beat this system, we're about to find out immediately.
The Broncos offense has been solid, and Teddy Bridgewater is 24-5 ATS lifetime on the road, covering an amazing 83% of the time. Mahomes is just 7-13-1 (35%) ATS as a favorite of more than a touchdown, and double-digit road underdogs in division games are 112-86-8 (57%) ATS since 2003, per our Action Labs data.
Maybe the Chiefs will have figured everything out over the bye week, but I'm going to have to see it to believe it.
THE PICK: Lean Broncos +10
---
Patriots at Bills (-3)

Monday Night Football
This might be the biggest Monday night game of the season — and the winner could be the AFC favorite by the end of the evening.
The Bills are coming off the bye, but remember, teams like that are just 2-9-1 ATS this season. Buffalo opened as a clear favorite here, and I don't get it. The Bills are 1-3 against teams currently at .500 or better. And while the advanced metrics love the Bills, it's mostly because they're 6-1 in the other games, with every one of those wins by 15-plus and an average margin of victory of 27.5 points.
Buffalo has the highest variance ranking at Football Outsiders, and the softest strength of schedule. That means the Bills have blown out the bad teams but looked entirely different against good competition. And it should be pretty clear by now that the Patriots are good competition — they've won and covered six straight, winning by an average of 24.7 points.
The Pats let wins slip away against Miami, Tampa and Dallas, otherwise they might be 9-1. But of course, they didn't get those wins, and their variance and strength of schedule aren't much better than the Bills. New England almost certainly isn't quite as good as it's looked lately, either. This is a test for both teams.
These teams rank top-two defensively in DVOA, but New England's D is playing better right now. The Pats have a top-five pass rush, per Football Outsiders, and their secondary has really locked things up. You beat the Patriots by running on them, and the Bills don't have much of a rushing attack. New England has the more balanced offense, though it's fair to expect rookie Mac Jones to struggle on the road against Buffalo's elite pass defense, too.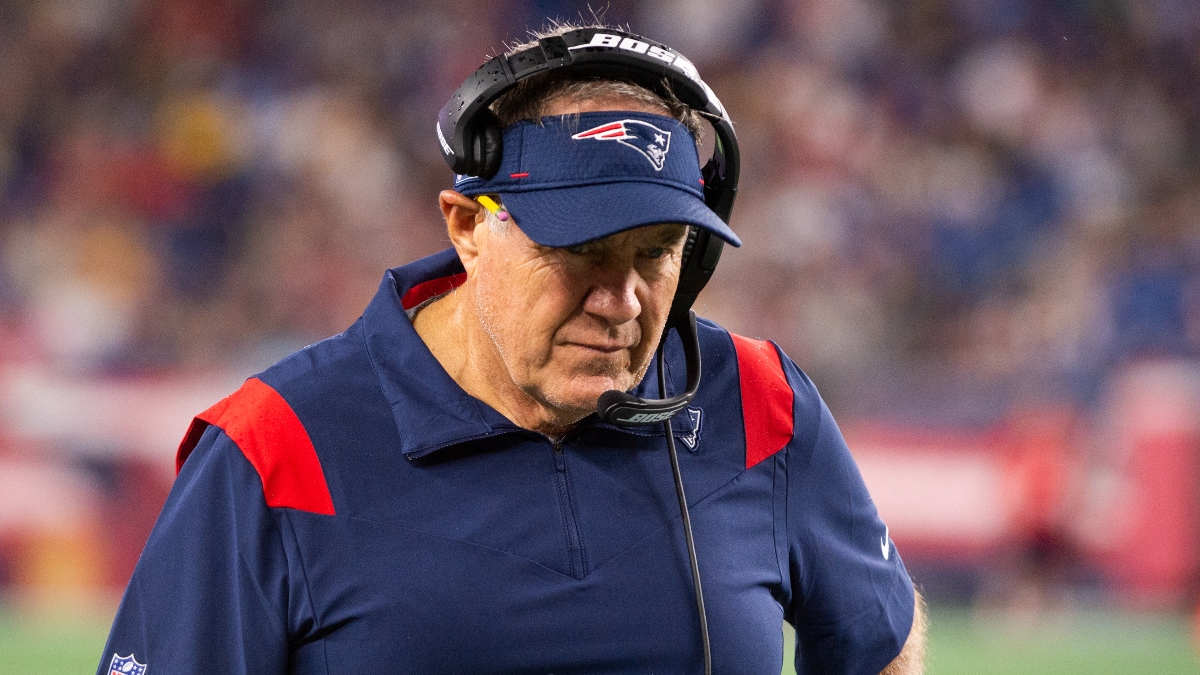 Still, we've seen how good Bill Belichick's was in games against elite Bucs, Cowboys and Chargers offenses. He takes away the deep ball and the passing game from elite offense, forcing teams to win underneath, and the Bills haven't done that consistently.
Belichick thrives in the underdog role, and you better believe he knows Buffalo is favored here. Belichick is 29-14-2 (67%) ATS since 2003, including 24-21 straight up with a 37% ROI. The Patriots also fit that short road dog trend we've seen this season, and short road dogs are 20-12 ATS in Monday night games since 2003, winning almost half of them.
This was mine and Raheem Palmer's Hot Read pick on the podcast, a slam dunk at the former line of +3.5 (check real-time NFL odds here). The public is coming in on New England now, too, and the value isn't as strong on the other side of the key number — but it's still there. Both teams are a little unproven against this level of competition, but Belichick isn't.
I like the Pats a little better, and a lot better right now. If \ Jones doesn't blow this in a tough road spot, New England could be another short road dog winner.
THE PICK: Bet Patriots +3
How would you rate this article?
This site contains commercial content. We may be compensated for the links provided on this page. The content on this page is for informational purposes only. Action Network makes no representation or warranty as to the accuracy of the information given or the outcome of any game or event.