NFL Week 1 Sharp Report: How Pros Are Betting Colts-Chargers, 4 Other Sunday Games
Credit:
Mandatory Credit: Mark J. Rebilas-USA TODAY Sports. Pictured: T.Y. Hilton
Bettors have had months to tackle the NFL Week 1 slate, which has led to some interesting market activity.
Using The Action Network's betting tools, we've found out how bettors have played Chiefs-Jaguars, Ravens-Dolphins, Rams-Panthers, Colts-Chagers and Lions-Cardinals.
Wasn't that Packers-Bears game great?! Aren't you excited for the first full NFL Sunday of the season?!
This is what we've been waiting for all summer and it's finally time to sit back, relax, watch some football and wildly overreact to things we see in Week 1.
Week 1 is of course different than the other weeks in a lot of ways, with one of them being the fact that lines are available for about 20 times longer than they usually are.
Bettors have had months to get down on the action, though the brunt of the betting activity has come in during the past couple of weeks. One thing is for sure: pros are hitting the books hard and causing important line moves.
All odds and percentages as of Saturday @ 7 p.m. ET. Odds via PointsBet.
Kansas City Chiefs @ Jacksonville Jaguars
1 p.m. ET | CBS
The most heavily-bet game of the afternoon slate, Chiefs-Jaguars is the type of game that a casual and professional bettor would vehemently disagree about.
Last year's AFC runner-up, the Chiefs have a lot of buzz entering the 2019 season. They were the Super Bowl favorites entering the season and have reigning MVP Patrick Mahomes under center with plenty of weapons surrounding him. The Jaguars, on the other hand, won five games last year.
When most people saw that the Chiefs were not even five point favorites against such a wretched football club, they tossed some money down on KC.
Sharp bettors, on the other hand, did the opposite.
Our bet signals have tracked a whopping 18 waves of sharp action come in on Jacksonville throughout the offseason. Our betting percentages also show that the Jags are getting 46% of the money despite seeing only 27% of the tickets.
Combine those together and it's not surprising to see that they've moved from +4.5 to +3.5 (there are even a couple of +3s out there with heavy juice on KC).
Sharp Angle: Jaguars (moved from +4.5 to +3.5)
Baltimore Ravens @ Miami Dolphins
1 p.m. ET | CBS
This game has been one of the more interesting ones from a betting standpoint even though the product you see on TV may be far from interesting.
After opening at -4, the Ravens were hit hard by both sharp and public bettors alike — pushing their line all the way up to its pinnacle of -7 this past week. However, at that point it was time for buyback.
There was a little sharp activity on the Dolphins earlier in the summer, but there have been numerous bet signals triggered on them since the calendar turned to September.
Though the Ravens remain the most popular team of the week with 83% of bets, nearly no more books are hanging seven points.
Sharp Angle: Dolphins (moved from +7 to +6.5)
Los Angeles Rams @ Carolina Panthers
1 p.m. ET |  FOX
Much like the Chiefs-Jags affair, this is a big-time Pros vs. Joes showdown. After reaching the Super Bowl, the Rams opened as three point favorites against the seven-win Panthers.
Take the Rams … no-brainer, right?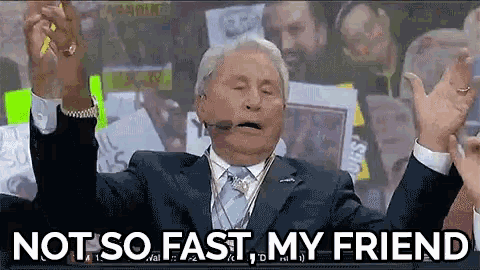 Though the line held on the key number of three for the majority of the offseason, those who bet LAR -3 (like I did when Cam Newton was in a walking boot after the preseason game vs. the Pats) are holding on to some crappy tickets right now.
On Tuesday, some significant sharp action dropped the line from -3 to -2.5. We've continued to see sharp activity on the Panthers every single day since then, too, which has further moved the line down to -1.5.
The Panthers have a little more public love than Jacksonville with 31% of bets, but are seeing more double that in terms of the cash at 64%.
Sharp Angle: Panthers (moved from +3 to +1.5)
Indianapolis Colts @ Los Angeles Chargers
4:05 p.m. ET | CBS
I'm not sure what happened, but somehow the Chargers went all the way from -3 to -7 in one day. Very strange.
Any who, after the Andrew Luck news caused oddsmakers to take the Colts-Chargers game off the board, L.A. re-opened as a seven point home favorite — perfectly aligning with Andrew Luck's now-defunct spread value.
The line held at that key number for some time, but sharp players appear to have a little more faith in Jacoby Brissett than oddsmakers are giving him credit for.
The entire market has moved the line to 6.5 and the Colts, who had been seeing around 30% of the tickets shortly after the line re-opened, have seen their public support rise to 44%.
Sharp Angle: Colts (moved from +7 to +6.5)
Detroit Lions @ Arizona Cardinals
4:25 p.m. ET | FOX
Though the teams may not have the loftiest of expectations this season, I'm sure we are all looking forward to see how Kyler Murray does in his NFL debut.
I was quite surprised to see that Detroit, which isn't exactly a popular team in the eyes of the public, getting more than 75% of bets as a slight road favorite. Perhaps they're expecting some butterflies in the stomach of the top pick, but whatever the case may be, the heavy action on Detroit caused them to move from their opener of -1 all the way to -3.
Does Detroit deserve to be a three point road favorite against anyone? Not in the eyes of the sharps, who bit on yet another key number. Remember — they're betting numbers, not teams. When it comes to betting on the NFL, they'll be sure to grab way more +3s than +2.5s.
Eight bet signals have been tracked on ARI +3 over the past two weeks, dropping the line back off the key number. Some +3s still exist out there, but they are heavily juiced.
Sharp Angle: Cardinals (moved from +3 to +2.5)