NFL Week 8 Picks for Every Game: 3 Bets to Make on Ravens vs Buccaneers, Bengals vs Browns, More
Credit:
Michael Reaves/Getty Images. Pictured: Tua Tagovailoa (left), Jaylen Waddle (right).
What a wild year of NFL parity!
The Eagles, Bills and Chiefs are at the top of the league in some order, but everything after that is a mess. The standings put the Giants, Vikings and Jets next, but the underlying numbers leave many questions about them. The Panthers, Bears and Commanders were left for dead before pulling off huge upsets. It's all unpredictable.
In Week 7, underdogs between three and 10 points continued to dominate at 5-3 against the spread (ATS). Teams in that range are now 39-18 ATS on the season, covering 68% of the time with a winning record in all seven weeks. There's just one problem — only two games are in that range this week.
Instead, a whopping 10 games in Week 8 feature a spread of three or fewer points. Books are finally admitting what we've seen ourselves: They don't know who's any good either.
It's easy to think of any line that low as a coin flip and talk yourself into the side you like better, but don't fall for that trap. Every point matters, this season more than ever.
You already know three is a key number. More games in 2022 have landed on three (17) than any two other numbers combined, and that was true last season as well. Three remains the most important key number.
But it's not just three.
Last year, the next two most common key numbers were seven and 10, as expected. But this season, four (9) and two (8) are next in line. That means 34-of-108 games this season have finished with a margin of 2-to-4 points, almost a full third of them! We need to pay attention to every half point and be ready to strike when the number is right.
Underdogs with spreads of three or below have returned at least a 12% ROI ATS four straight seasons, but favorites in that range this season are 23-18-1 ATS.
Historically, it's profitable betting on underdogs that close at +2.5 or +3, with those teams 545-481-69 ATS (53.1%) in our system. Dogs in that range have finished the year profitable in 14 of the last 16 seasons, but they're only 6-15-1 ATS (28.6%) this fall. Those trends are historically stronger for road dogs and those in non-division or non-conference games.
We've got a slew of games in that range this week. So do the results start to even out with what we've seen in the past? We'll need to be careful with every half point on the spread.
Let's go around the league and make picks for every game. Like always, picks are sorted by confidence level: Bet, Lean, Pass or Wait.

---
Note: Odds are the best available for each pick as of writing. Shop for the best real-time lines with our NFL odds page.
---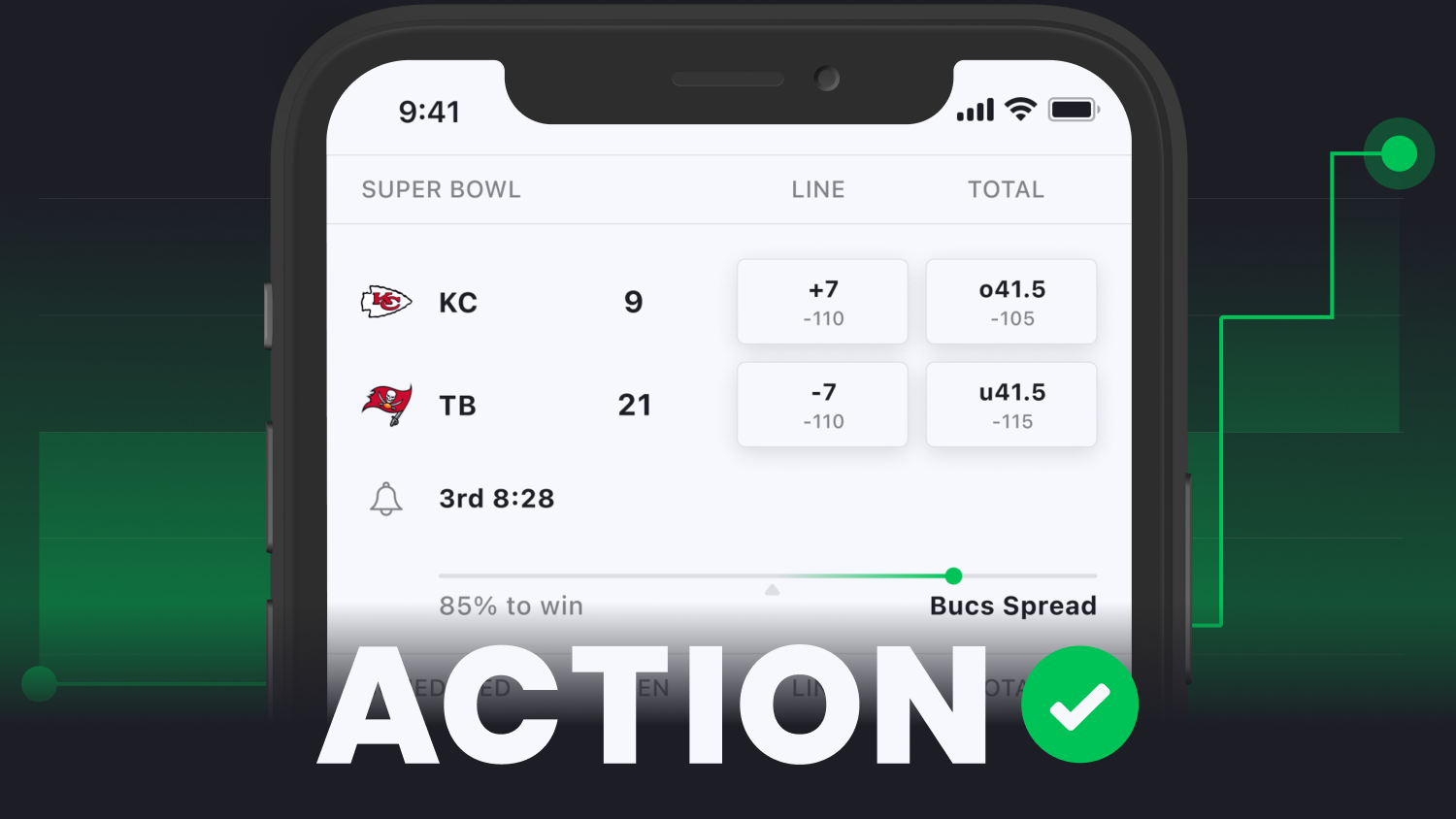 The must-have app for NFL bettors
props–container">


Free picks from proven pros

Live win probabilities for your bets
THE WAITS
I suppose we better wait to see if Russell Wilson makes the flight to London, though with a bye for both teams after this, it's worth wondering if Nathaniel Hackett makes the flight back home if Denver loses again.
We may end up passing on this game either way, but let's find out if it's Wilson or Brett Rypien first and see where this line lands.
THE PICK: Wait for a Russell Wilson update.
If you're wondering why this line is so soft, it's because Ryan Tannehill is in a walking boot and his availability is currently in question. You may not be too excited about Tannehill, but the downgrade to rookie Malik Willis in a tough divisional game would be massive.
I'm hoping Tannehill plays through and will love the Texans if this moves back past +3, but expect the line to move a couple points either way.
THE PICK: Wait for news on Ryan Tannehill.
Panthers at Falcons (-4.5)
I picked the Falcons here on The Lookahead last Friday, then again on the Hot Read Sunday night, and I still feel mostly fine with the position. Atlanta has been the much better team of the two — Sunday's Panthers win felt more like a game that got away from the Bucs.
Still, when the line moves against you like this, you have to listen. In this case, I think it's telling us two things. One is an overreaction to Week 7 results, which really just buys us value. The second is a cluster of injuries in Atlanta's secondary that spelled doom, and that's more important.
This line is in no man's land, so I think it moves at least a point in either direction. I'm not looking to buy out of our early position, but there's no need to bet right now either until we get some more information.
THE PICK: Wait for Falcons injury news and a line move.
THE PASSES
How are you celebrating the Carson Wentz Bowl? Personally, I'm sitting this one out, a little bummed we're not getting the Wentz vs. Nick Foles battle we've all been waiting for.
Instead, the Colts are benching the injured Matt Ryan and skipping right past Foles for Sam Ehlinger.
Ehlinger and Taylor Heinicke leading two bad, run-first offenses against good run defenses screams under and unpredictable. I played an early under 42.5, but it's at 40.5 now and falling fast.
If you must play something, Washington is one of those dangerous three-point road non-conference underdogs. You might consider an Ehlinger rushing prop. He ran for 33 TDs at Texas, so look for his anytime TDodds or rushing attempts over.
THE PICK: Commanders +3 (Pass)
OTHER ANGLES: Under 40.5, consider Ehlinger rushing props
Bears at Cowboys (-9.5)
The Bears threw a wrench in the system on Monday night by using Justin Fields on designed runs (novel concept!), so that makes them a bit unpredictable for the time being. The Cowboys' offense is a bit of an unknown too as Dak Prescott works his way back up to speed.
The big mismatch is Dallas's elite pass rush against the worst pass protection in the league, but if Chicago continues to get Fields on the move, that could mitigate the problem.
The Bears have only lost by more than one score once and were inches away from pulling within a score late in that game. Dallas is good enough to run away and hide, or the Cowboys might just try to get to the bye week with a win at whatever margin.
THE PICK: Bears +9.5 (Pass)
OTHER ANGLES: First half under 21.5
Raiders (-1.5) at Saints
One of these teams gets a huge third win and sneakily stays more alive than you think in the playoff race, but it's really tough to know which one.
The Raiders have consistently moved the ball but have struggled in the red zone and on the road. The Saints are extremely slow starters but have the league's No. 1 DVOA offense in the final stanza. That could set up an early Vegas lead, but West Coast teams traveling east tend to start slow and Derek Carr has only covered two of his last 13 as a favorite.
Too unpredictable for me, but if you do like one of these teams, the better angle may be taking the playoff odds.
THE PICK: Raiders -1.5 (Pass)
THE LEANS
Seattle Island!! We grabbed the Seahawks on The Lookahead, and this line has moved in their direction as expected. We got them at -1, but most of the value is gone now at -3, across a couple key numbers.
Who could have imagined this would be one of the biggest games of the week before the season?
I still like the Seahawks, but it won't be easy against a Giants team that has won me over.
These teams are the Spider-Man meme. Both lack talent but are well coached. Both have been genuinely really good offensively but without much on defense. And both have veteran quarterbacks performing better than any point in their careers.
The Seahawks are just a little better at all of those things, though. Seattle's defense has been genuinely good over the last month. It's the only team in the NFL to rank top eight in the league in passing and rushing on both offensive and defensive DVOA over the past four games.
By the numbers, Geno Smith has been as good as any QB other than Patrick Mahomes or Josh Allen, and the Seahawks as a team are not far from that same conversation.
The Giants still place first in our Luck Rankings, so they're a bit overvalued. Their defense is still weak, especially against the run, and they continue to rely a little too much on great fourth-quarter play with all seven games within one score.
New York's luck is also starting to run out on the injury front. Rookies Evan Neal (RT) and Daniel Bellinger (TE) are real losses, and the offensive line injuries are starting to mount.
I trust Seattle to get some pressure on Daniel Jones, and I trust its passing game more, even with DK Metcalf in question. Seattle has been the much better first-half offense, so I expect it to get off to a quick start and hope to hold on late when the Giants make their usual push.
We already got the best of this number at Seahawks -1. I still like it at -3, though you can pivot to Seattle 1H if it moves any further.
THE PICK: Lean Seahawks -3, or pivot to Seattle 1H if it moves further
You already know the Eagles are the superior Pennsylvania team. The question is whether this is yet another Rah Rah Mike Tomlin spot — I don't think it is.
The Bucs and Dolphins had their vulnerabilities, but the Eagles are another animal entirely, elite in nearly every facet of the game. They're much closer in quality to the Bills, a team that demolished the Steelers, 38-3. Pittsburgh is averaging 15.3 PPG, and Kenny Pickett has scored 13 points in two road games.
Philadelphia has been great early, especially in the second quarter, and had an extra week to add some wrinkles to its offense. You can't play the Rah Rah angle every week. Pittsburgh is totally outclassed here.
THE PICK: Lean Eagles -10
Cardinals at Vikings (-4)
Minnesota is also coming off its bye, but Arizona had a mini-bye after a Thursday game, which means plenty of time to work DeAndre Hopkins back into the script.
Minnesota allows the NFL's highest percentage of explosive pass plays and ranks 31st in DVOA against WR1s, so Hopkins could have a huge day.
Really, both passing games should thrive against overmatched secondaries. That could lead to a back-and-forth game filled with big plays and quick scores.
Vikings head coach Kevin O'Connell committed to a more pass-heavy offense before the season, but he hasn't lived up to his word and that could be fatal against a tough Cardinals run defense.
An early bye week is huge for a young coaching staff. What did KOC cook up for his offense with the extra time?
The Cardinals have started games slow. But Kliff Kingsbury is 21-9-2 ATS (70%) as an underdog, and that includes 15-3-2 ATS (83%) on the road, where he's won and covered eight straight.
This is one of two chances this week to back an underdog in that 3-to-10 range. Play the number against a Vikings team not as strong as their 5-1 record would indicate.
THE PICK: Lean Cardinals +4
It's tempting to fade the Patriots after their Monday night stinker, but this is exactly the spot to back them.
Road teams after a blowout ATS loss cover 61% of the time, and Bill Belichick in particular has been lethal. He's never lost the week after a blowout ATS loss of 21 or more, now 11-1 ATS the following game and covering by 11.9 PPG.
Does Belichick have a QB? That's the big question everyone is talking about, but both Pats options are better than Zach Wilson. The real focus should be on New York's injuries. Breece Hall is a huge loss for a rushing attack that had been great, and Alijah Vera-Tucker is another loss on the line.
Both defenses are superior to its counterparts, so I lean under. And in a potentially close, low-scoring game, I'll ride with Belichick. He's 65% ATS in spreads below three and 69% ATS after a loss.
THE PICK: Lean Patriots -1.5
You know the narrative.
Kyle Shanahan has dominated Sean McVay. He's now 9-3 ATS (75%) head-to-head, including the postseason, with six straight covers. Shanahan's been an underdog in most of those, but he covered this exact line earlier this month (24-9 on Oct. 3). This is a monster game for both teams.
The Rams are coming off a bye and get Van Jefferson back. What did Sean McVay cook up?
Jefferson's speed helps, but the Rams offense has been tepid and lacks weapons. Their attack has been far better early each half on scripted plays before drying up. The Rams are getting no explosive plays and struggle to protect Matt Stafford. Still, this is not the dominant 49ers defense it was earlier in the season with all the injuries in their secondary and on the line.
L.A.'s defense has been pretty good and did a nice job in its last game against the 49ers. That game saw a 14-point swing on a pass to Deebo Samuel that was nearly taken the other way for six, but was instead taken to the house by Deebo.
The truth is that San Francisco didn't get much offense going in that one either, and the Rams don't usually allow big plays so this could be a slow, grind-it-out type of game. Christian McCaffrey looked good in his debut, but Kyle Juszczyk is a big loss for the 49ers.
My favorite play is under 43.5. These teams have gone under that number in 10-of-13 games combined (77%), including an easy under in the first matchup and under in five of the last six games.
I'll let history help us pick a side.
When a team is an underdog after a bye, the book is trying to tell us something. Home dogs under a TD in that spot cover only 40% of the time, while home division dogs off a bye are 37% ATS. Even with an extra week to prepare, I'm just not sure McVay has the personnel to find answers.
Home underdogs off a bye are 45-28-1 ATS (62%) in just the first half, and that increases to 22-9-1 ATS (71%) with a full game spread at a field goal or less. If you like the Rams out of the bye but don't trust them to finish the job, you might be able to thread the needle with Rams first half/Niners full game.
THE PICK: Lean 49ers -1.5
OTHER ANGLES: Under 43.5, LA 1H / SF FT parlay +600
Packers at Bills (-10.5)

What was supposed to be the easiest stretch of the Packers' season instead turned into a three-game losing streak to the Giants, Jets and Commanders.
Aaron Rodgers has never been this big of an underdog, but he's 3-0 ATS as an underdog of more than six, winning twice and losing by two on a late field goal. That made me want to back the Packers here, especially with an inflated line — but I can't get there.
The Bills are better, at basically everything.
Buffalo has the superior QB, by a lot right now. The Bills have the better weapons, coaching staff, special teams and a defense that shows up. The one thing Green Bay does well is run the ball, but even that won't help much against the league's top run D.
Green Bay's defense does rank first in drive success rate and is good at limiting explosive pass plays, and it's been tougher in the first half. Buffalo has started slow at times, so maybe the Packers hang around — for a bit.
The Bills are tremendous front runners, though. Josh Allen has only failed to cover once in his last 10 games as a double-digit favorite, and the Bills step on the gas in the second half.
Allen is 10-1 ATS (91%) on the 2H line, and Buffalo's defense has allowed only 4.0 points per second half in those games. Both of those failed covers came in that weird 9-6 loss to the Jaguars last season. Otherwise, the Bills are pretty much untouchable as huge favorites.
THE PICK: Lean Bills -10.5
OTHER ANGLES: Bills 2H
THE BETS
Ravens (-2) at Bucs

This line is a massive overreaction. The Bucs were -3 Sunday morning before losing in Carolina. Was that really worth a five-point swing?
That was an embarrassing loss, but the sky is not falling. The Bucs dropped an easy TD bomb on the opening drive and had other opportunities to score before letting the game away late. That was also not the first time Tampa Bay has laid an egg on the road.
Tom Brady's Bucs have been lights out offensively at home with some ugly road blights — Steelers and Panthers the last two weeks, Washington last year, Chicago during the Super Bowl season, and, of course, the Saints.
The Bucs offense is seventh in DVOA at home versus 25th on the road, and the short week in this case might be a good thing. Sometimes it's best just to get that sour taste out of your mouth right away.
All the focus on Tampa's struggles might be overlooking Baltimore's. The Ravens' passing numbers have fallen off a cliff after a hot start, and the rushing attack is without J.K. Dobbins again.
Baltimore ranks 29th in EPA per play defensively and doesn't pressure the QB, which lets this struggling O-line off the hook. Brady should pass all over this secondary, with the Ravens somehow even less healthy than the Bucs.
A number of situational trends show value on the line for the Bucs:
Underdogs of three or fewer that lost by 11+ as favorites: 49-31-3 ATS (61%)
Teams on a five-game ATS losing streak: 81-60-3 ATS (57%)
Opponent on a short week after a division game within three: 59-44-3 ATS (57%)
It's a good situational spot for Tampa Bay, but an even better one for Brady. How many times are we going to write the GOAT off too soon before remembering he almost always bounces back after an ugly showing?
Brady on a two-game losing streak: 8-3 ATS (73%) and 11-0 SU
Brady as an underdog of three or fewer: 17-6-2 ATS (74%), won 6 of last 8 outright
Brady after failing to cover by 14+ points: 22-3 ATS (88%), covering by 10.5 PPG, winning and covering the last 13 in a row
That last one is astonishing. When Brady gets embarrassed, he always shows up with something to prove. Remember last December when the Bucs got shut out by the Saints and the season was over? Brady won 32-6 the next week, and he's done this consistently throughout his career.
The Ravens are a good first-half team, but continue to crumble late. You might want to wait to get your bet in with the line rising since it could get to that key number, or you can wait and look to bet the Bucs live.
Either way, I want my money on Brady. I'll bet against the GOAT when there's dirt on his grave.
This number has shifted mostly to +1, but you can still get +2.5 at Circa. Use our NFL odds page to get the latest and best numbers across the marketplace
THE PICK: Bet Bucs +2.5
Dolphins (-3) at Lions
The numbers don't tell the full story for either of these teams. Detroit's offense looks like it's gone off the rails but it might just be missing its playmakers, while Miami's offense has fallen off since a hot start but might just need more consistent QB play.
The Lions' problem may not be fixed. Amon-Ra St. Brown expects to play but is no sure thing, while D.J. Chark is out and D'Andre Swift is still a question mark. Their offense has been exposed as all-or-nothing, and when the big plays don't come, the awful defense just gets obliterated.
That's what I'm expecting here. The Lions' defense ranks last in DVOA overall and against the pass, allowing the second highest percentage of explosive pass plays. That's a death knell against Tyreek Hill and Jaylen Waddle.
Miami kills opponents with speed, especially late in halves when the Lions defense has struggled most.
This is also a different offense with Tua Tagovailoa. He leads the league at 8.6 YPA, and his 0.289 EPA per play ranks third among QBs behind only Patrick Mahomes and Josh Allen.
Per RBSDM, Tagovailoa is worth about a full expected point every four plays above Teddy Bridgewater. That's about the same as the difference between Mahomes and Marcus Mariota.
Give Mariota these speedy weapons and it's good; give them to Mahomes and it's lights out. When Tua plays a majority of the snaps this season, Miami is 4-0; the Dolphins are 0-3 otherwise.
Miami is just a different team with Tagovailoa. The Lions have little chance of stopping this attack with him back.
I got the Dolphins at -3, but -3.5 is still worth betting. Again, be sure to check out our NFL odds page before locking any bets in.
THE PICK: Bet Dolphins -3
The Bengals are rolling and just played their best game of the season, demolishing a quality Falcons team that's pretty similar to these Browns. Both teams feature strong run games and a competent passing attack that doesn't exactly put the fear of God into opponents, and neither can stop a nosebleed.
Cincinnati threw everyone off its scent with an 0-2 start, but rank second in DVOA since. The offense ranks second in EPA and seems to have found itself in heavy shotgun, going pass-heavy and letting Joe Burrow cook.
The Browns should be able to run some with D.J. Reader out, but they can't win a shootout or keep up with a Bengals offense in top gear.
Cleveland's defense ranks 30th in EPA over the last month and 28th in success rate; the Browns are also last in DVOA defensively at home.
Cleveland has won seven of eight in this rivalry, but Kevin Stefanski is still an ugly 3-11 ATS (21%) in divisional games. Monday night road favorites of 3-to-7 points are 45-32 ATS (58%). The Bengals are on another level right now.
As of Wednesday at 1:25 p.m. ET, Bengals -3 is only available at BetMGM. It's Cincinnati -3.5 everywhere else.
THE PICK: Bet Bengals -3
How would you rate this article?
This site contains commercial content. We may be compensated for the links provided on this page. The content on this page is for informational purposes only. Action Network makes no representation or warranty as to the accuracy of the information given or the outcome of any game or event.