Use This Super Bowl Prop Betting Calculator To Find Edges On 50 Chiefs vs. Buccaneers Props
Finalizing your Super Bowl betting card? Don't bet player props before consulting this prop betting calculator.
Sean Koerner, our Director of Predictive Analytics, uses his projections to power this spreadsheet.
Use this free calculator to find edges on 50 Chiefs and Buccaneers player props.
The Super Bowl is the biggest prop betting event of the year.
To help you maximize this opportunity, I've created a customizable Super Bowl Prop Betting Calculator — it's an online and downloadable spreadsheet that you can use to plug in whatever odds you have access to and automatically calculate the exact betting edge on 50 player props.
The minimum "edge" I look for in order to make a bet is 3-5%, but the beauty of this calculator is that you can use it to make your own decisions based on your own risk tolerance — my projections are just there to offer guidance.
How To Use the Prop Betting Calculator
Use the dropdown option in the blue cells to adjust the line for a prop, plug in the vig from your book for the over and under in the yellow cells, then my calculated edges will auto-populate under the "edge" cells.
How To Access the Prop Betting Calculator
To best accommodate your potential betting process, there are three ways you can access the calculator: (1) In the Google Sheets mobile app, (2) in Google Sheets on desktop web, or (3) in a downloadable Excel file.
1. Google Sheets Mobile App
Click the menu in the top right (three dots), then "Share & Export" and finally "Make A Copy."
Plug away!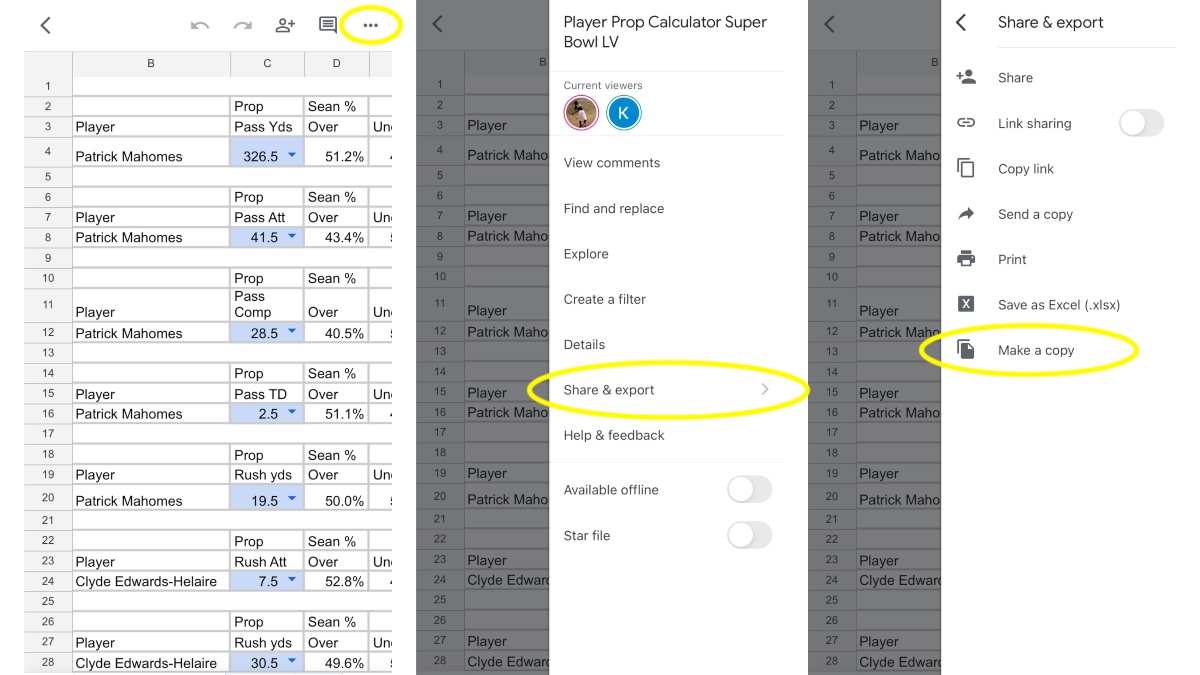 2. Google Sheets Desktop Web
Click "File" then "Make A Copy."
Plug away!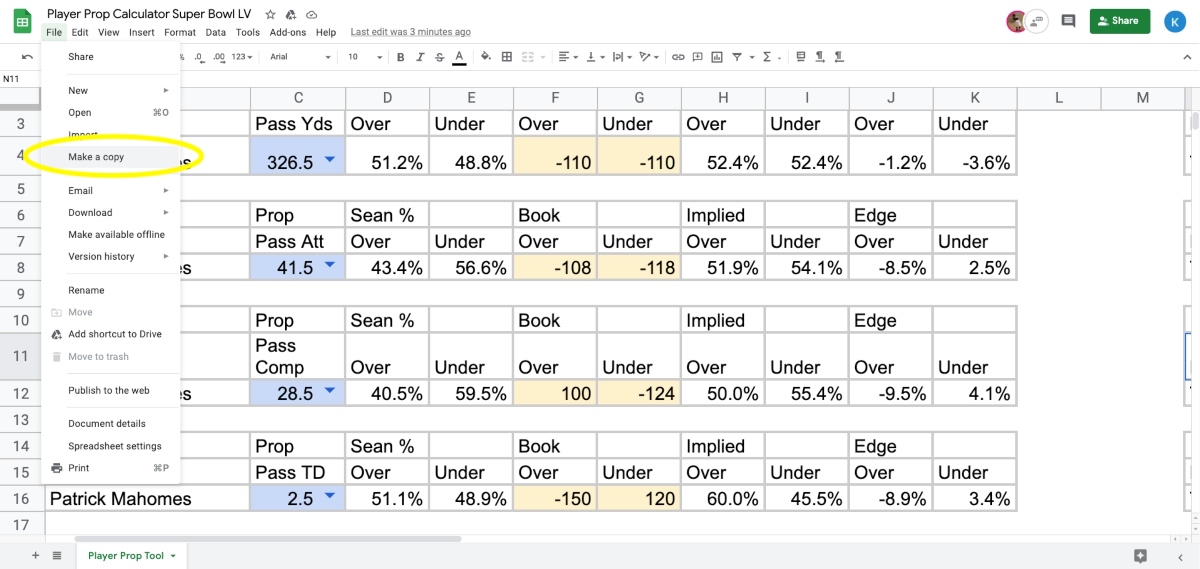 3. Downloadable Excel Sheet
Open it in Excel.
Plug away!
How would you rate this article?