NFL Week 4 Betting Trends, Stats, Notes: Action Network Betting Primer
The first three weeks of the NFL regular season are in the books, and now it's time to hit the quarter pole! Let's look at Week 4 with the betting trends, stats and notes you need to know.
Welcome to Week 4 of the Action Network NFL betting primer.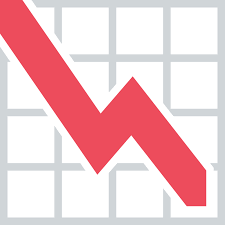 1. Unders & Underdogs. It's A Trend.
Through 49 games this season, the under is 31-18 (63.3%), the best start for the under since 1996 and the third-best start in the Wild Card era (since 1990).
Let's look at underdogs. they are 29-19-1 ATS this season, and dating back to last season, underdogs are 59-36-1 ATS (62%) through three weeks combined from both seasons.

2. It's Finally Over! (For sure this time…)
The Detroit Lions are listed as a 3.5-point favorites against the Seahawks this week. Detroit hasn't been listed as a favorite in 26 games, a record in the Super Bowl era. The last time the Lions were favorites? Nov. 22, 2020 against the Carolina Panthers.
In Week 2 against the Commanders, the Lions opened as one-point underdogs, moved all the way to 2.5-point favorites and in the last twenty minutes before kickoff actually closed as underdogs at +1.
The Lions are also 3-0 against the spread to open a season for the first time since 1992.
3. On The Verge of History
If the Patriots close as high as 11-point underdogs this week in Lambeau, it will tie their biggest spread over the last 20 years.
 Patriots as biggest underdogs in the last 20 years:

+11 at KC, 2020 (L, 26-20)

+9.5 at GB 2022

+9 at ARI 2016 (W, 23-21)


+9 at HOU 2009 (L, 34-27)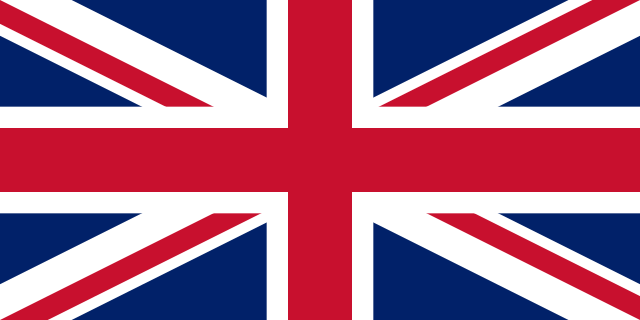 4. Across the Pond
The Vikings are 4-point favorites over the Saints in London this week. London favorites are 18-3-1 straight up and 15-7 against the spread without the Jaguars involved in any of the games. In early kickoffs (9/9:30 a.m. ET), they are 9-0-1 SU and 7-3 ATS.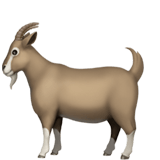 5. Bounce Back Brady
Tom Brady is 7-2 SU and ATS after a loss with the Bucs. When Brady's team has fewer than 40% spread tickets in the last 20 years, he is 11-1 SU and 9-0-3 ATS.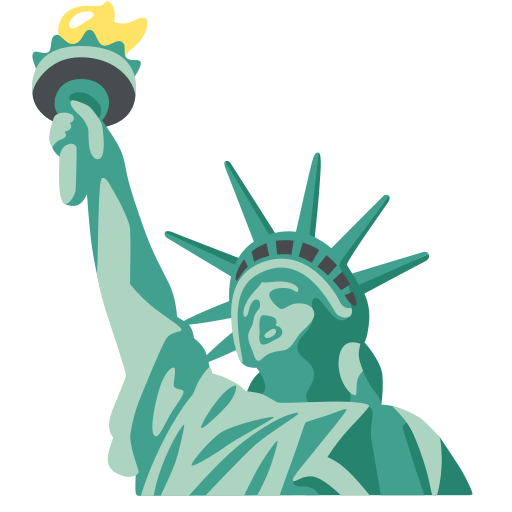 6. Off Broadway
The Bengals beat the Jets in New York on Sunday and now play on short rest on Thursday Night Football. 
In the last 20 years, teams playing on short rest (six days or fewer) after playing the Giants or Jets in New York are 9-20 SU and 5-24 ATS in their next game.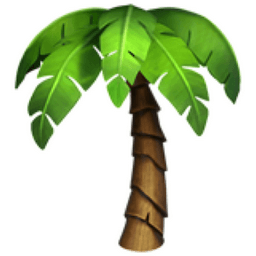 7. South Beach Woes
The Bills are coming off a battle on South Beach against the Dolphins in Week 3.
Teams coming off a road game in Miami are 57-79-4 ATS (41.9%), a $100 bettor would be down $2,448, making Miami the least profitable previous road city in the last 20 years.
All data, stats and trends are updated as of Sunday, Oct. 2, 10 a.m. ET.
Thursday Night Football
Dolphins Odds
Spread
Total
Moneyline
+4

48.5

+170
Bengals Odds
Spread
Total
Moneyline
-4

48.5

-200

Rare Dog
The Dolphins are the fourth team in the last decade to be 3-0 SU/ATS and to be listed as an underdog in their 4th game.
2022 Dolphins
2021 Panthers
2018 Dolphins
2013 Dolphins
All 3 lost SU/ATS in their next game.
Tough Spot
The Bengals lost in Dallas and then beat the Jets in New York. In the last 20 years, teams returning home off a road trip (two or more road games) on short rest (six days or fewer) are just 67-82-5 ATS (45%). 
South Beach Domination
Since 1978, the Dolphins are 14-4 SU and 13-5 ATS vs. Bengals.
Under The Lights
Primetime unders are 7-3 so far this season. Going back even further, they are 101-72-3 to under (58%) since 2019.
King Dog
Tua Tagovailoa is 9-3-1 ATS as an underdog in his career. He is the third-most profitable QB ATS as an underdog since being drafted in 2020.
What a Win Would Mean…
The Dolphins have never started a season 4-0 ATS dating back to 1978.
Tough Short Spot
Since 2015, teams coming off an outright win as an underdog that are also underdogs on Thursday Night Football are 0-12 straight-up (SU) and 1-11 against the spread (ATS). When they're playing on the road, they're 0-8 SU and ATS.
In the last 20 years, these teams are 6-27 SU, 10-22-1 ATS. On the road? 1-18 SU, 4-15 ATS.
---
» Return to the table of contents «
---
Market Movers
For more information on betting percentages, line moves and ticket counts, access our Action Network odds dashboard.
Biggest NFL Week 4 Public Sides
(The most popular spread bets for Week 4)
74% of bets vs. Commanders
Most Bet Games by Ticket Count in Week 4
(The most popular bet games for Week 4, excluding Thursday Night Football)
Biggest Line Moves in Week 4
Spread Movers (lines opened on Sunday night):
2.5-pt move vs. Cardinals
---
» Return to the table of contents «
---
The Sharp Report
| | |
| --- | --- |
| Sharp bet | Ravens +3 | Sunday, 1:00 PM ET |
| Bet % | BUF: 54% of Bets |
| Handle % | BAL: 68% of Handle |
If you want to make betting decisions for yourself but don't have the time to collect all the data, check out our NFL PRO Report. This analysis highlights five key betting signals: big money, sharp action, expert projections, expert picks, and historical betting systems.
---
Our model's odds are compared to the consensus odds. We recommend at least a B Grade 3.5% edge before considering a bet based solely on projections.
---
Fade Covering Teams
: "
Teams that are frequently covering by a large amount will be highly respected in the market. The public will also fall in love with these teams. When books adjust, the lines figure to be inflated, and these teams should statistically regress towards the mean."
---
Top Props for Week 4: Geno Smith, Seattle Seahawks
Bet: Under 255.5 passing yards (-120)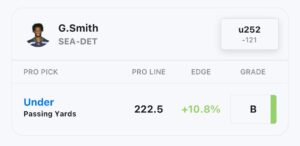 Prop projections and grades for every NFL player in the Action App.
---
» Return to the table of contents «
---
The Big Picture
Super Bowl Movers: After Week 3, it's time to talk about the rise of the Jaguars.
(Odds entering Week 1 to current)

SB: 150-1 to 50-1 | Playoffs: +450 to +125
---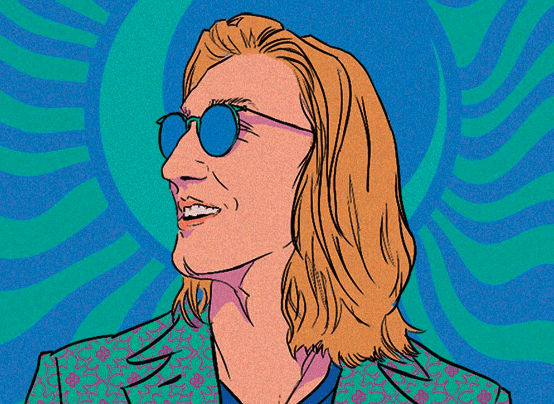 Trevor Lawrence MVP: 100-1 to 30-1
---
---
First TD & Anytime TD Analysis:

Looking for an edge in those markets? Some recent trends…

1.

Over the last three seasons, these three players are tied for the most first-quarter touchdowns (9): Davante Adams, Jonathan Taylor, Dalvin Cook

2.

Over the last two years who has the most first-quarter TDs? Austin Ekeler with six.

3.

The only four players to score an anytime TD in all three games this year:

James Robinson, Devin Duvernay, Davante Adams, Cooper Kupp

4.

The Minus Club:

Through three weeks, Austin Ekeler and Joe Mixon are the only players to close with negative ATD odds in all three weeks and not score.

5.

Jalen Hurts has had the lowest odds to score a TD of any QB all three weeks. He's scored in two of them.
For more content on NFL Anytime TD content check out Gilles Gallant on the Action Network.
---
Look For Dogs in Low Places
Underdogs in games with an over/under below 42 are 92-57-4 ATS (61.7%) since 2018.
In the first eight weeks of the regular season, that spikes to 46-23-1 ATS (66.7%).
Week 4 Matches: Patriots (at Packers), Bears (at Giants), Commanders (at Cowboys), Saints (vs. Vikings) and Jets (at Steelers).
---
---
» Return to the table of contents «
---
Action Audio
The Favorites Podcast: After another winning week in their NFL pick 'em contest, Action Network hosts Chad Millman and Simon Hunter return for another breakdown of the full NFL board. Together they go Thursday Night Football all that way through Monday night covering the games from every betting angle, including our first early morning kickoff, live from London.
The Action Network Podcast: After hitting a juicy moneyline underdog parlay last week, Action hosts Chris Raybon and Stuckey return to preview the NFL betting board from Thursday to Sunday night. Together they build their Sunday Six Pack of spread picks, including some love for Mitch Trubisky and Matt Ryan, plus their favorite totals, teasers, and more. Who is the better coach: Kliff Kingsbury or Matt Rhule? Chris takes his stand with his top play this weekend.
For more Action Network podcasts, check out our page with a portfolio of ten different options across eight different sports.
---
» Return to the table of contents «
---
Rapid Fire
Vikings vs. Saints
Overseas. We have our first international game of this season. The under is 10-5 in international games since 2017.
+ There have been four NFL games played at Tottenham Hotspur Stadium. All four games have totaled at least 43 points, with the over 3-1.
+ In 34 international games, favorites are 26-7-1 SU, 23-11 ATS.
Down in Nola. Saints are 0-3 ATS for first time since 2012. They haven't started 0-4 ATS since 2007.
Bills at Ravens

Home Cooking. The lookahead line had the Ravens +4 at home vs. the Bills, but Baltimore is now a 3-point home dog. The Ravens are 5-0 ATS as a home underdog over the last five years.
Belichick Effect. Ravens are 1-6 ATS after playing the Patriots in the regular season under John Harbaugh.
Don't Tease Me. Lamar Jackson is 6-4 SU and 8-2 ATS as an underdog, including 9-1 when placed in a six-point teaser as an underdog.
---
» Return to the table of contents «
---
Jets at Steelers
Pump The Brakes. Mike Tomlin is 9-4-1 ATS on more than a full week of rest over the last five years, making him the most profitable coach ATS in the NFL (+$448).
Since 2017, Steelers are 6-1 SU/ATS on extended rest off a loss.

Tomlin is 17-10 ATS off a double-digit loss, including 7-2 SU/ATS after facing an AFC North opponent.
But, Remember…
Trubisky off a loss: 8-15-2 ATS (34.8%; -$745) – fourth-least profitable QB in NFL since being drafted (106th of 109 QBs).
No Advantage. The Jets have played three teams on extended rest under Robert Salah: 0-3 SU (1-2 ATS)
Against The Grain. Fade home teams on long rest after losses. Normal logic would tell you to do the opposite.
Teams on at least 10 days rest at home, coming off a loss vs. divisional opponent are 23-43-1 ATS (34.8%), including 12-30 ATS as a favorite.
Frank's Cold. Frank Reich is 15-11-1 SU vs. divisional opponents as coach of the Colts. Over the last 20 years, his 11 losses are the most of any Colts head coach vs. divisional opponents.
Yikes. Matt Ryan is 2-6 SU, 1-7 ATS as a home favorite over the last three seasons. His 1-7 ATS mark is second-worst in the NFL ahead of only Baker Mayfield (4-10 ATS).
Dog Again. Back Mike Vrabel as an underdog. He's 20-15 SU as a dog, ranking him second of 143 qualified coaches (+$2,499).
---
» Return to the table of contents «
---
Bears at Giants
Tough Home Life. Giants are 66-88-4 ATS (42.9%) at home in the last 20 years, the second-least profitable home team ATS in the NFL (ahead of just the Raiders). The Giants have finished a season above .500 ATS once since 2009 (in 2016).
It hasn't helped Daniel Jones, either.
Daniel Jones career
Home: 8-13 ATS (-$573; 78 of 82 QB)
Road: 13-6 ATS (+$616; 4th of 84 QB)
Bad Start. Justin Fields is 4-9 ATS as a starting QB, including 3-8 ATS as an underdog.
Fun Fact. The only two teams in the last 15 years to have averaged fewer than 100 pass yards entering Week 4 or later: 2022 Bears in Week 4 and 2021 Bears in Week 4.
Road Trip. Trevor Lawrence has played two games in his career on the second leg of a road trip. Jaguars are 0-2 SU/ATS, failing to cover by 17.3 PPG.
Tough Flight. Jags are on a road trip from PST to EST. In the last decade, those teams are 18-29-1 ATS (40.4%), including 4-13 ATS when the home team is above .500 SU.
Hurts So Good. When MVP odds opened in February, Jalen Hurts was 40-1. By Week 1 he was 22-1, and now he's down to 7-1, which is fourth behind Josh Allen, Patrick Mahomes and Lamar Jackson.
Turn Around. The Jags won by 28 last week and are now six-point dogs. The last team to win by 28+ points and be listed as high as a six-point underdog? 2018 Broncos. Teams in this spot have lost 11 consecutive games SU and are 3-8 ATS.
---
» Return to the table of contents «
---
Far Away. Seahawks road trends…
+ a PST road team in EST is 37-23-1 ATS since 2019.
+ Teams going from PST to EST are 81-54-3 ATS 1H since 2017
30 Years Later. The Lions haven't started the season 3-0 ATS since the 1992 season.
The Good & The Bad.
+ Jared Goff is 8-1 ATS in his last nine games.
+ Goff has lost six straight games SU vs. teams averaging fewer than 20 PPG (DET/LAR).
On The Brink. Lions haven't covered five straight games since 2018 (four straight currently).
Ford Strong. The Lions are now 2-0 at Ford Field against the spread and are now 8-2 since last year, tying the Packers at 80 percent for best in the NFL. What's amazing about that is that Detroit is 4-15-1 straight up overall.
Back Road Kliff?
+ Kingsbury is 7-2 ATS when playing on the East Coast after playing at home in his previous game (8-3 ATS overall for ARI/Kliff on EST).
+ Road/Home Kliff…
Home: 9-17 ATS, -5.5 ATS (59 of 59 coaches)
Road: 18-7-2 ATS, +6.1 ATS (second of 59 coaches)
All Carolina. Panthers won & covered six straight vs. Cardinals since 2014.
Hold The Door. Panthers have gone 20 straight games without allowing an openingdrive touchdown — an NFL record.
The Rhule. Matt Rhule is 3-10 ATS as a favorite, the second-worst coach ATS as a favorite since 2020.
Yes, It's Real. The Panthers are 1-25 SU and 5-21 ATS when their opponent scores 17 points or more under Matt Rhule. Carolina is 10-0 SU/ATS when they allow 17 points or fewer.
Vegas Woes. The Broncos are 0-3 SU/ATS on road in Vegas, failing cover by 12.5 PPG. Denver was 10-6 ATS on the road in Oakland since 2003.
A Bad List. Through three weeks, only one team has lost all three of its games: the Las Vegas Raiders. The last team to be the only 0-3 squad through three games was the 1959 Detroit Lions, who finished the season 3-8-1.
Dating back to last season, the Raiders have the NFL's longest ATS losing streak (four) after the Panthers snapped their nine-game streak last week.
They Love a Show. Overs are 11-6-1 (64.7%) at Allegiant Stadium, the third-most profitable stadium to over since Raiders moved to Vegas.
On The Contrary. Denver is the most reliable under team. 3-0 this year, 44-23-1 since 2018, best in the NFL.
Crazy Spot. Raiders are the second team last 20 years to be 0-3 SU and be listed as a favorite with this low of an average margin of victory (-4.33): 2009 Titans, who lost by 20 in Jacksonville.
Connection. Davante Adams has caught a touchdown pass from Derek Carr in 12 straight games, dating back to their Fresno State days.
Terrible Start. Broncos have scored fewer than 17 points in three straight games. Those such teams are 40-23-1 1H ATS (63.5%) since 2017 (5-1 1H ATS last six games in Week 4).
But should we expect a Russ bounce back? He threw for fewer than 200 yards in the win vs. 49ers. He's 16-25-2 ATS in the next game after throwing for fewer than 200 yards since 2015.
Skidding. Raiders have the NFL's longest ATS losing streak (four) after Panthers snapped their streak last week.
---
» Return to the table of contents «
---
Legends Meet. Aaron Rodgers has faced Bill Belichick twice. The Patriots are 1-1 SU/ATS back in 2014 and 2018 with Tom Brady.
Struggling Offense. Rodgers has faced a team averaging 20 PPG or fewer 35 times. He's 30-5 SU and 22-11-2 ATS.
Don't Doubt Bill. Belichick is 36-13 SU (73.5%) and 38-10-1 ATS (79.2%) after a loss as either an underdog or under a TD favorite over the last 20 years. He's 12-2 SU and 13-0-1 ATS in this spot in his first four games of the season.
Mac Attack. With Mac Jones injured, we have a backup QB in New England this week. This is just the sixth time they've done that in the last decade (3-2 SU/ATS). This is only their second time as a TD underdog or higher:
2020 Hoyer/Mahomes (+11, L 26-10)
2016 Jimmy G/Palmer (+9, W, 23-21)
Overall, backup QBs as double-digit dogs are 14-103 SU but 55-61-1 ATS over the last decade.
Time for Hoyer. Brian Hoyer as starter is 16-24 SU and 21-17-2 ATS. Since 2016, Hoyer is 1-12 SU and 5-8 ATS.
Of 121 QBs since 2016, Hoyer is 117th overall on moneyline profitability.
In the last decade, Hoyer has played ten games as a backup QB: he's 4-6 SU/ATS, losing SU & ATS in his last 5 starts as a backup.
Florida Man. A lot was made of Rodgers' struggles in Florida. He's 7-2 ATS after playing in Florida in his NFL career.
First Time, Long Time. Patriots are 0-2-1 ATS to open the season, the first time they haven't covered one of their first three games since 1995.
Bill or Tom? New England allowed 37 points against the Ravens last week. The Patriots are 14-1 SU and 12-3 ATS the week after allowing 35 points or more over the last 20 years (8-0 SU/ATS in the last decade).
Works Here, Too. The Packers only managed 14 points in their win in Tampa Bay last week. Aaron Rodgers is 17-3 SU and 16-4 ATS after scoring 14 pts or fewer in his previous game.
Chiefs at Buccaneers
Tired Tom. Tom Brady opened the season by beating the Cowboys on Sunday Night Football, but primetime hasn't been friendly to him. Brady is 2-12 against the spread in his last 14 primetime games.
Goat vs. Goat.
Brady and Mahomes have met a total of five times. Brady is 3-2 SU/ATS vs. Mahomes.

Brady and Mahomes have met three times in primetime (playoffs/night). Brady is 3-0 SU and 2-1 ATS.
Bounceback Brady. The cover king is in a pretty spot…
Brady is 7-2 SU/ATS after a loss with Bucs. When Brady is listed as a dog after a loss, he's 13-3 SU, 15-1 ATS in his career (10-0 ATS last 20 years).

Brady is 8-3 SU, 10-1 ATS as a home dog in his career.

Brady is 5-1 SU, 6-0 ATS off a loss when listed as a home dog.

Brady is 21-2 SU and 17-6 ATS after scoring 14 points or fewer in the previous game over the last 20 years.
Don't Forget Patrick. Mahomes off a loss: 11-3 SU, 7-7 ATS.
Mahomes has never been listed as an underdog off a loss (-1 in 2018 at Seattle was lowest, L 38-31. That game was also in PT at night). Mahomes is 7-1 SU on the road off a loss.
Loves The Spot. Patrick Mahomes is 6-0-1 ATS as an underdog in his career.
Confidence in Jimmy. The 49ers are 35-17 straight up and 29-22-1 against the spread with Jimmy Garoppolo as QB. With all other QBs in that span? They are 9-29 SU and 16-22 ATS.
Jimmy G excels against teams above .500: 18-8 SU/ATS. Since his first start in 2017, he's the most profitable QB vs. opponents over .500.
Bad Spot. The 49ers are 6-7 SU and 3-9-1 ATS as a favorite vs. the NFC West under Kyle Shanahan.
Role Reversal. Sean McVay is 5-2 ATS as a dog vs. NFC West. Only once with McVay & Stafford: +3, 2021 at Cardinals. LAR won 30-23.
McVay is also 4-1 ATS vs. NFC West with Stafford & Goff.
Not to mention, Shanahan in his career as head coach (since 2017):
Favorite: 17-26-1 ATS (third-worst)

Underdog: 28-18 ATS (third-best)
---
» Return to the table of contents «
---
What's Next?
Colts at Broncos
Primetime Russ? In Russell Wilson's career, he is 29-18-3 ATS (61.7%) under the lights (6 p.m. ET or later), the fourth-most profitable QB in Bet Labs behind Peyton Manning, Aaron Rodgers and Philip Rivers. But recently, Russ is just 3-10 ATS in his last 13 starts in primetime.
Texans at Jaguars
The Jaguars have been favored just twice since September of 2020 (a total of 33 games). Week 5 will be their third time overall, and all three games as a favorite have come against the Texans. The Jaguars lost both games by 14+ points.
Steelers at Bills
At the moment, the Steelers are listed as 13-point underdogs in Buffalo. That would be the second-largest spread as an underdog for the Steelers since 1978.
Steelers Largest Underdog Since 1978
+13.5 vs. Cowboys (Super Bowl 30)
+13 at Bills (2022)
+11.5 at Chiefs (2021-22 playoffs)
+11.5 at Oilers (1992)
---
» Return to the table of contents «
---
How would you rate this article?
This site contains commercial content. We may be compensated for the links provided on this page. The content on this page is for informational purposes only. Action Network makes no representation or warranty as to the accuracy of the information given or the outcome of any game or event.