Super Bowl Odds & Picks: Drafting All 14 NFL Playoff Teams Based On Betting Value
Credit:
Getty Images. Pictured: Russell Wilson, Aaron Rodgers, Patrick Mahomes
Two additional teams. Only two first-round byes. And lingering implications of COVID-19.
Between the new format and ongoing pandemic, the 2020 NFL playoffs will look unlike typical postseasons of years past. But our staff is here to help make sense of the field regardless — and, most importantly, identify potential betting value.
Seven of our analysts, five of whom power our NFL PRO Projections, conducted a snake draft of Super Bowl futures — two rounds, two picks each, all based on value. That means their picks aren't necessarily based on which teams they think have the best chance to win the Super Bowl, but rather, which have odds offering the best betting value at each given point in the draft.
Since drafting a team doesn't mean an analyst is actually betting those futures, our staff also outlined which bets they are in fact adding to their portfolios heading into Wild Card Weekend.
Let's run through the current Super Bowl odds at DraftKings, then dig into our staff's draft results and selection of actual betting picks.
Super Bowl Odds
Team

Odds

Chiefs

+225

Packers

+450

Bills

+700

Saints

+750

Buccaneers

+1000

Ravens

+1100

Seahawks

+1400

Steelers

+2200

Titans

+2800

Rams

+3000

Colts

+4000

Browns

+5000

Bears

+10000

WFT

+10000

Odds via DraftKings and as of Wednesday, when the draft was conducted.
Super Bowl Futures Draft
Below are the results from our analysts' two-round draft of all 14 teams' Super Bowl futures. Reminder: These picks are based on betting value at each point in the draft — not actual bets.
---
Super Bowl Picks
Now these are the Super Bowl futures our analysts are actually betting heading into the playoffs. Click on a pick in the table below to skip ahead.
Odds listed are the best available as of Friday and might differ from the odds used in the draft above.
Packers +500
Sean Koerner: The Packers locked up the No. 1 seed in the NFC, which means they have home-field advantage and get a first-round bye. Home-field advantage (HFA) appeared non-existent in a unique season impacted by COVID-19, but the Packers should actually have a slight HFA due to the cold temperatures at Lambeau Field.
I'm awarding them a full point for HFA.
More importantly, the fact that only the No. 1 seeds get byes this season gives Green Bay and Kansas City significant edges over the rest of the field.
Aaron Rodgers is a massive favorite to win the NFL MVP thanks to his 48-to-5 touchdown-to-interception ratio. His 84.4 mark in Total QBR ranks third all-time since ESPN created the stat in 2006, behind only Tom Brady in 2007 and Peyton Manning in 2006. The fourth- best QBR season was Rodgers in 2011 — that happens to be the same year Rodgers won his first and only Super Bowl (and his first of two MVP awards).
It makes sense to back the Packers when Rodgers is playing at such a high level.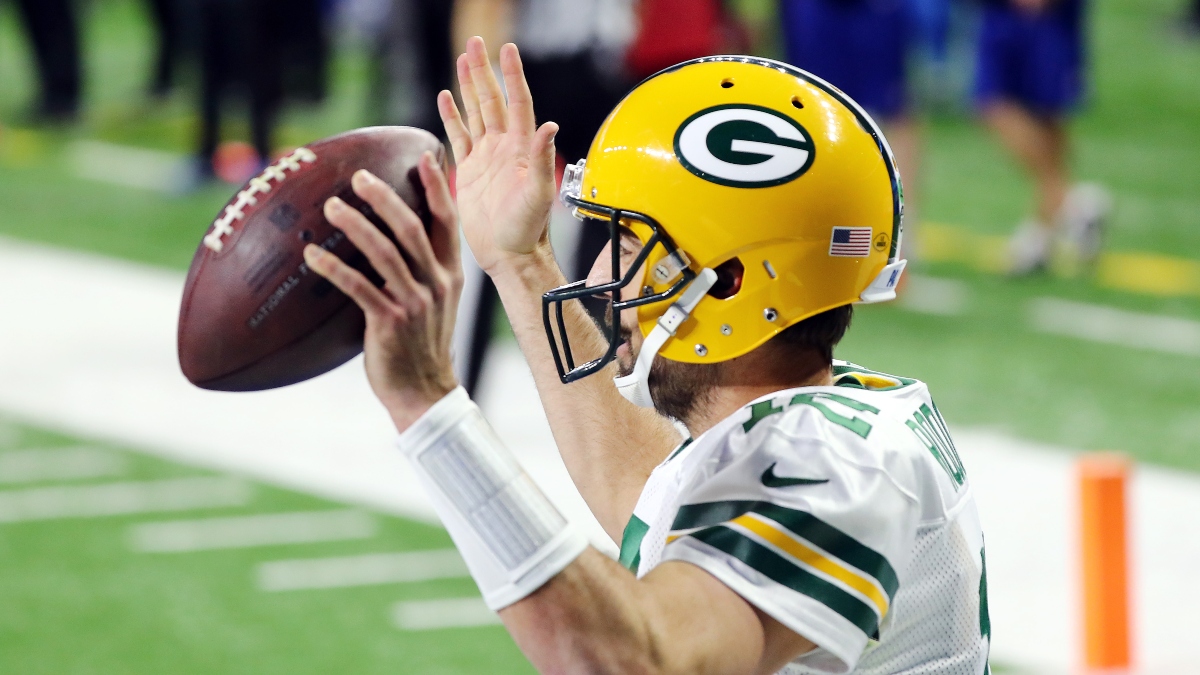 The Packers defense is also heating up at the right time. They tied for third-most sacks (17) over the final month of the season with their entire line (not just Za'Darius Smith) playing at a high level. The addition of Damon "Snacks" Harrison could help shore up their run defense, which has been their main weakness.
With Rodgers playing at such a high level, the Packers don't need to rely on their defense to win them games — they need defense to keep it competitive (unlike last year's 37-20 loss to the 49ers in the NFC Championship Game). This current unit appears up to the task.
My sims would set this line closer to +360, and I would be it down to +430.


---
» Return to the table of contents «
---
Saints +750
Stuckey: I took a flier on the Browns at 50-1 before the season, thinking they could get in the expanded playoff field and potentially peak late after adjusting for the new schemes on both offense and defense.
That price is still available, but I would need a higher one to recommend buying a Cleveland team that lost Odell Beckham Jr., has major questions on defense and now has COVID-19 issues ahead of a first-round matchup with an opponent that the Browns don't match up well with.
My favorite future as of this moment is the Ravens. If you listen to our podcast, I was screaming to buy their futures after their loss to the Steelers in Week 12 with an easy five-game stretch to end the season. My average price on those futures is in the ballpark of 30-1, which I'm very happy with. However, I just don't see any value at their current price of 11-1.
The only future I added to my portfolio this week was a small position on the Saints +750. I actually have them power rated as the second-best team in the NFL, trailing only the Chiefs and slightly ahead of the Packers, Ravens and Bills. My true price for the Saints is right around +600 based on my most recent power ratings and projected spreads taking into account potential matchups, so I see some small here.
If they win a relatively easy first-round matchup against the Bears, the Saints get another home game against the winner of Rams-Seahawks — two teams I'm lower on than the market. If the Saints win that game and the chalk holds, Sean Payton's bunch would travel up to Lambeau Field to face the Packers. In most years, that wouldn't sound ideal for a dome team, but I actually think this version of the Saints would prefer to face this version of the Packers outdoors in potentially bad weather.
The decline of Drew Brees is a concern, but this team is getting healthier at the right time and has every other piece you would want in a Super Bowl contender — an elite offensive line, defense, coaching and weapons all over.
Ultimately, value is value at a point in the season when I usually don't find any in the futures market.

---
» Return to the table of contents «
---
Steelers +2000
Rams +3000
Brandon Anderson: I'm not interested in playing Super Bowl odds for any of the favorites — it's just not profitable at this point of the year. Yes, of course, I think that the Chiefs and Packers are the most likely teams to win the Super Bowl, but I'm also quite certain they're not nearly likely enough to win to be worth their pricing at this stage.
This is a more open playoffs than most pundits would lead you to believe. Every team is flawed and beatable.
The Chiefs have won seven straight games, yes, but by one score — and all it takes is one miss and you're out. The Packers have had a couple complete eggs. The Saints haven't found their offense, the Bucs can't consistently hit their ceiling and both of those teams are relying on ancient quarterbacks. And while the Bills are on fire, they haven't played anyone since the bye and are totally untested at this level.
Again: I would pick the Super Bowl winner to be one of those teams. Given even odds, they're my first picks. But I expect a wonky postseason with lots of upsets and strange results because this season has been odd and unpredictable. And that means there could be some futures value on a couple longer shots.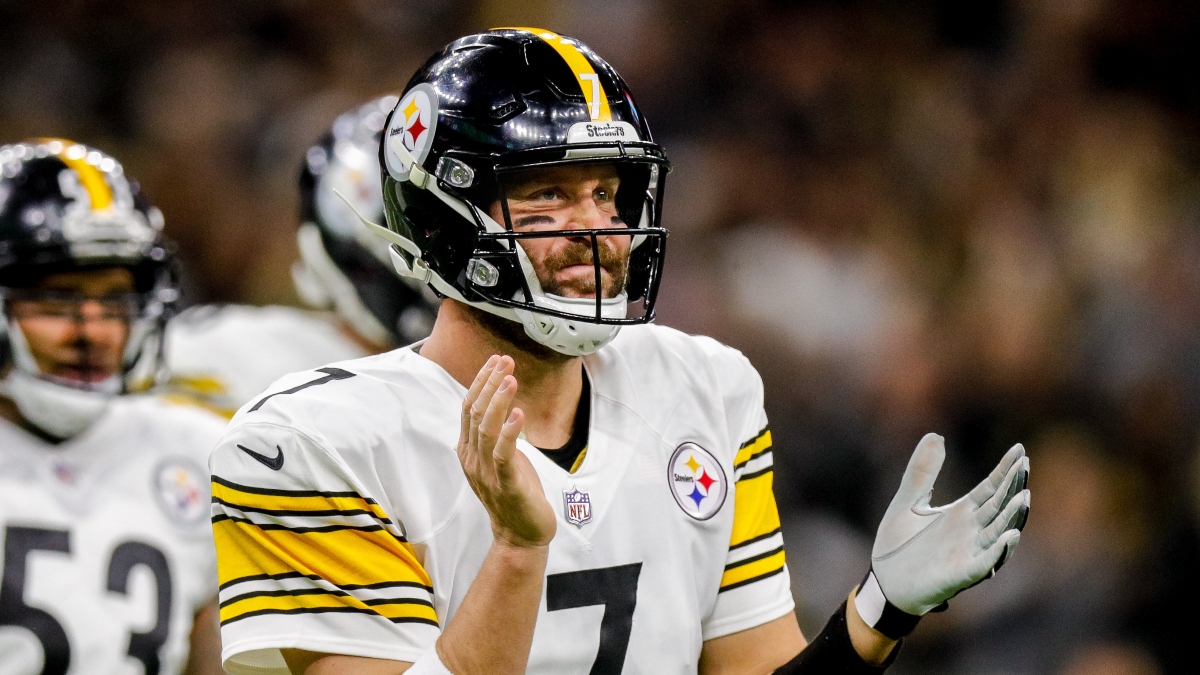 The Steelers were my preseason pick at long odds, so I'm already on those futures. They've fallen completely out of favor over the past month, so much so that they're back to being a value.
First, they're in the easiest quarter of the bracket — they play the weakest AFC team in the Browns, who will be missing maybe their MVP (their coach and offensive play caller) with a continued slew of COVID issues, so that's a huge boost this week. Outside of Kevin Stefanski's absence, I like how Pittsburgh matches up with Cleveland — and then with Buffalo, Baltimore, or Tennessee down the line.
I don't trust Ben Roethlisberger to not make one or two "OH NO" plays at the worst moment(s), I know the Steelers can't run the ball, and I know their defense has fallen off a little. But the D is still as good enough to keep them in any game and Big Ben has plenty of receivers who can make plays on a big stage and give them a chance.
I would place their odds closer to +1600, so there's value here. You can also play them at +1100 to win the AFC at BetMGM — that could be an even better bet since they would likely be a Super Bowl underdog and, if they get there, you could decide then whether to keep playing your winnings.
The Rams have a similar case: Their defense has been even better than the Steelers' down the home stretch, and maybe the best in football — Aaron Donald and Jalen Ramsey can change the game at any moment.
The offense is a different story because I obviously don't trust any Rams quarterback, but their rushing attack has been terrific all season. They also have a trump card in Sean McVay, who can always pull out a perfect play design when his team needs it the most.
The Rams play great defense, are coached well and run the ball. That's a winning playoff formula — if the QBs don't screw it up. Again, it's a long shot, but that's why we are getting the Rams at +3000. I'd put their true odds closer to +2400.
---
» Return to the table of contents «
---
How would you rate this article?