100 Things to Know for the Upcoming NFL Season: Betting, Fantasy, More
Credit:
Keith Birmingham/MediaNews Group/Pasadena Star-News via Getty Images. Pictured: Cooper Kupp (left) and Matthew Stafford.
The time has arrived!
The 103rd NFL season is upon us, and to get you ready for a wild five months of football, we've compiled 100 of the best betting and fantasy notes from our analysts and experts.
Let's not waste any time and get right to the list.
Let's Get Started …
1. Stuckey's Top Tips. 10 NFL betting tips for the upcoming season. "Stop buying unnecessary points." Based on our historical NFL data from 2003-17, 41 was the most frequent number of total points scored (3.9%), followed by 37 and 44 (3.8% each).
2. Stay at the Top. Eight of the past nine Super Bowl champions have been listed at +1200 or shorter to win it all in the preseason.
3. Key Numbers. "Field goals are so frequent that since the start of the 2003 NFL season, 14.8% of all games have finished with a margin of victory of three points — by far the most common margin."
4. Hard to Stay on Top. Since 2005, the favorite to win the Super Bowl entering the playoffs has won it all just twice (2016 New England, 2013 Seattle).
5. All The Same To Me. How to bet "Same Game Parlays" in the NFL. The 14 tips before Week 1.
6. The AFC Chalk. Only one AFC team has made the Super Bowl with preseason conference odds above +1000 since Tom Brady and the Patriots did in 2001 (+2000). That was the 2021 Bengals at +8000.
7. Public Opinion: The betting public (51% betting tickets or more) has gone 488-506-23 (49.1%) over the past four seasons, losing a $100 bettor $3,986. The public has lost money each of the past four years for the first time since 2006-10. Make sure to track live betting using our dashboard.
8. Well Balanced. Over the past four seasons, three quarterbacks have been in the top-10 most profitable QBs in the NFL in both first half against the spread (ATS) and second half ATS: Ryan Tannehill, Joe Burrow and Josh Allen.
NFL Win Totals & Props
9. Strength: Koerner's Strength of Schedule rankings for all 32 NFL teams.  "Playing in the division with Koerner's highest average projected win total (9.7) and with interconference matchups against the NFC West, the Kansas City Chiefs have the most difficult strength of schedule based on the power ratings, followed by their division rival Las Vegas Raiders."
10. Top Bets. Stuckey's best win totals for the upcoming season. His published NFL win totals went 7-1-4 over the past two seasons. "Steelers went a league-best 8-2-1 in one possession games last season."
11. All 32 Breakdown: Koerner's over/under projections for all 32 NFL teams. "The Chiefs benefited from the best injury luck in 2021 and have the toughest regular-season schedule based on my power ratings. I'm leaning toward the Chiefs going under their 10.5 win total."
12. Buyer Beware. "Since 1990, only 70 of the 176 teams with double-digit win totals over the past 32 years have exceeded their number. The most alarming aspect of that 42.2% is the fact that those teams have gone under their win total by a full two-thirds of a win (-0.66)."
13. No Expectations. In the Wild Card era, only two franchises have yet to enter a season with a double-digit win total: Cincinnati Bengals and Detroit Lions.
14. Top Expectations. Since 2011-12 — the years Cam Newton and Andrew Luck were taken No. 1 overall — 14 QBs have been taken in the top five of the draft. Those 14 QBs are 33 games under .500 ATS, losing a $100 bettor $5,012. Ten of the 14 QBs are below .500 ATS in their career. The four QBs above .500 ATS are Joe Burrow, Jared Goff, Kyler Murray and Tua Tagovailoa.
15. Biggest Movers. Let's dive into which teams' win totals have moved the most this summer at BetMGM. We'll also look at the three most popular over and under bets (you can track and shop all NFL regular-season win totals here).
16. Seismic Shift. Over the past three seasons (since 2019), 22 different head coaches have received a new job in the NFL. In that span, the NFL has added 15 coaches with an offensive background and seven coaches with a defensive background.
Offensive coaches: 173-166 ATS past three seasons, 86-73 ATS last year

Defensive coaches: 37-42 ATS past three seasons, 21-29 ATS last year
17. Koerner & Raybon's Favorites: Sean Koerner and Chris Raybon's top season-long player props.
Baker Mayfield — Under 3,800.5 passing yards
Koerner: "He's only cleared this once in four years, granted we are playing an extra game now. The Browns are a very run-heavy team and he's going to a very run-heavy team in the Panthers. The Browns ran the ball at the 13th-highest rate on early downs last year and the Panthers were the eighth-highest rate."
18. All About Value. Our Predictive Analytics team created these to grade how much each NFL quarterback is worth against the point spread. It's essentially a full list of how we value all 111 active QBs heading into the preseason.
19. All 32 Rankings. Action Network NFL Analyst Brandon Anderson's all 32 rankings for Offensive Lineman and Head Coaches.
Coaches: "Think long and hard about writing off teams like the Packers, Bucs, Titans, Steelers and 49ers — no matter how big the stars they lost."
Offensive Lineman: "Philadelphia has the league's consensus No. 1 line with a unique run-first offense that nearly cracked the top 10 in DVOA last fall. If the Eagles dominate the trenches, they could be a great investment at +175 to win the NFC East."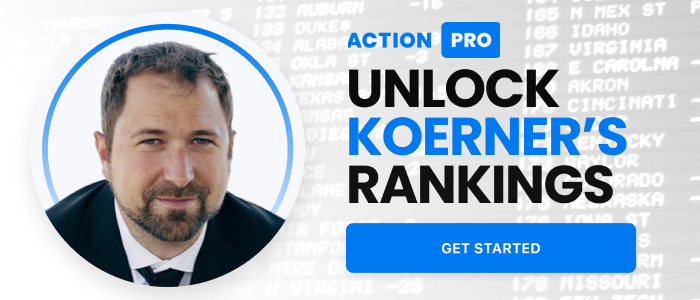 NFL Week 1 Betting Insights
20. Top Early Bets: Chris Raybon's two best bets for Week 1. "This pick also fits the trend of a Week 1 under when both teams failed to make the postseason the previous year, which has cashed at a 58% clip since 2005."
21. Watch For The Total. Underdogs in games with an over/under below 42 are 86-54-3 ATS (61.4%) since 2018. In the first eight weeks of the regular season, that spikes to 39-17 ATS (69.6%).
Week 1 matches: Saints/Falcons (41.5), Browns/Panthers (41.5) and 49ers/Bears (41.5)
22. Raybon's Week 1 Trends: "While the public tends to underestimate teams in Week 1 that struggled the year prior, much of that underestimation comes on the defensive side of the ball. Add it all up, and we have value on Week 1 unders between two teams that both failed to make the prior postseason."
23. Tough Start. Over the past four seasons, teams with new head coaches are 3-19 straight-up (SU) and 7-16 ATS in Week 1 when facing a returning head coach.
24. Home Cooking. Ten home teams are underdogs in Week 1, the most in an opening week in the Super Bowl era.
Profitable Betting Trends for Week 1
25. In Week 1, when two teams who failed to make the playoffs the previous season face off, the under cashes at a clip of 58.3% since 2005. This season, that applies to the following matchups: CAR vs. CLE, ATL vs. NO, HOU vs. IND, NYJ vs. BAL, WAS vs. JAX, SEA vs. DEN.
26. In Week 1, road underdogs who failed to make the playoffs the previous season cash at a 61.3% rate since 2005 — 73-46-4 ATS, covering by 3.4 points per game. (NYG at TENN; JAX at WAS).
27. In Week 1, home underdogs in division games are 19-5 ATS since 2009 (5-0 ATS since 2018), covering by 9 points per game. (NO vs. ATL, IND vs. HOU, GB/MIN). Week 1 underdogs in division games overall are 49-22-2 ATS (69%) since 2009, covering by 3.8 points per game.
28. In Week 1, indoor games are hitting the over at a rate of 68.8% since 2015 — 22-10 to the over, cashing by 6 points per game. (BUF vs. LAR, TB vs. DAL, PHI vs. DET, KC vs. ARI, NO vs. ATL, IND vs. HOU, GB vs. MIN, LVR vs. LAC).
29. In Week 1, indoor games between divisional teams are 17-7 (70.8%) to the over since 2005. (NO vs. ATL, IND vs. HOU, GB vs. MIN, LVR vs. LAC).
Futures Anatomy: How to Bet the Award
30. Most Valuable Player (MVP): The 2021 winner was Aaron Rodgers, Packers QB at +1100 odds.
31. Winning Matters: Nine straight NFL MVPs have been top-two seeds in the playoffs.
32. Offensive Rookie of the Year: The 2021 winner was Ja'Marr Chase, Bengals WR at +1800 odds.
33. Defensive Rookie of the Year: The 2021 winner was Micah Parsons, Cowboys LB at +600 odds.
34. Comeback Player of the Year: The 2021 winner was Joe Burrow, Bengals QB at +800 odds.
35. Coach of the Year: The 2021 winner was Mike Vrabel at +2500 odds.
36. Market Report. "Dan Campbell is the hot pick heading into the season to win Coach of the Year. He has moved from +1600 to +1200 to win the award on BetMGM. The Detroit Lions head coach is the betting favorite to win, along with New York Giants head coach Brian Daboll."
Fantasy Football
37. Target Practice. Chris Raybon breaks down how to target each position in your draft. "Of the 40 top-five QBs since 2014, only 12 had an ADP in the top 60 overall picks. And of the 32 QBs drafted in the top 60 picks since 2014, only 12 (38%) finished QB5 or better."
38. Avoid At All Cost. Our fantasy football experts have assembled a list of players they're not looking to draft ahead of the 2022-23 season. Some are due to age, others because of injury. Some, well, frankly we're just not too high on.
"Travis Etienne: This is no knock on Etienne as a player, but I'm avoiding him at cost with James Robinson avoiding the PUP list and trending toward being ready for Week 1."
39. Who To Take at #1? Jonathan Taylor vs. Christian McCaffrey vs. Cooper Kupp.
40. Handcuff Time. Drafting potential sleepers isn't as simple as targeting backups of the highest-profile fantasy running backs. To find the best values, Sean Koerner created his RB Upside Ratings, which are designed to identify RBs whose upside isn't being fully factored into their average draft position (ADP).
41. Rookie Standout. Samantha Previte ranks her top 10 rookie receivers in 2022. "London gets the top spot on my list and he was actually the first receiver taken in the draft. He gets my top spot based on a combination of his talent and landing spot."
42. Julio to Tampa. Sean Koerner's fantasy projection on how Julio Jones' arrival in Tampa Bay impacts his draft status.
43. All About Upside. Koerner breaks down his RB Upside Rankings. "The Browns, Cowboys and Broncos backfields are the best teams to target because their starters and backups offer built-in injury upside at ADP."
44. Buy or Sell? James Robinson. Chris Raybon's analysis, "Right now, I have Robinson's numbers looking fairly similar to what he put up last season usage-wise, with a bit of regression in efficiency."
45. How to Handicap the Jags. Koerner's fantasy breakdown of Robinson and Travis Etienne.
46. Carson Retires. The fantasy impact of Chris Carson retiring and how that affects Rashaad Penny and Kenneth Walker III.
47. Replacing Patrick. Samantha Previte's analysis: "Sutton and Jeudy's respective values should remain steady. Both are being drafted in the low-end WR2 range, which feels appropriate. I have no interest in K.J. Hamler, who might seem like the obvious next man up."
48. Koerner's Positional Draft Tiers
QB Tiers: "Josh Allen has established himself as the premier quarterback in fantasy. He has finished as the QB1 in back-to-back seasons and is a heavy favorite to finish atop his position for the third straight year."
WR Tiers: Tier 1 is Cooper Kupp. Tier 2 has four WRs, including Justin Jefferson, Ja'Marr Chase, Davante Adams and Stefon Diggs.
RB Tiers: With Jonathan Taylor in Tier 1 and Christian McCaffrey in Tier 2. See Koerner's four backs in Tier 3.
TE Tiers: Travis Kelce or Mark Andrews?
49. Why Tiers Are Important: People often use fantasy rankings too literally without accounting for drop-offs within each position. That's why Koerner has divvied his rankings up into tiers for each of the following positions.
Team Betting Trends to Know
Arizona Cardinals
50. Save Arizona. The Cardinals franchise goes back to 1947 and across the four major sports, they own the longest championship drought.
Longest Active Title Droughts — Four Major Sports
NFL: Cardinals, 1947
MLB: Guardians, 1948
NBA: Kings, 1951
NHL: Maple Leafs, 1967
51. Here Comes The Kliff. Throughout Kliff Kingsbury's coaching career, his teams have struggled in the second half of the season.
Kingsbury at Cardinals
Weeks 1-7: 15-5-1 SU, 16-5 ATS


Week 8+: 9-20 SU, 10-17-2 ATS

Kingsbury at Texas Tech
Games 1-4: 18-6 SU, 17-6-1 ATS


Games 5+: 17-34 SU, 23-28 ATS
52. Long Odds. The Falcons are 250-1 to win the Super Bowl this season. Atlanta is 100-1 or higher to win the Super Bowl in the preseason for the first time since 2008 (+20000).
53. Tough Start. The Falcons haven't covered the spread in six straight Week 1 games.
Baltimore Ravens
54. Preparation King.Under John Harbaugh, the Ravens are 10-4 ATS in Week 1s, the most profitable coach in Week 1 since 2005.
John Harbaugh with extra time to prepare:

10+ days: 22-8 SU, 17-11-2 ATS

Week 1: 10-4 SU/ATS
55. Who is the 1H GOAT? Over the past 5 seasons, Lamar Jackson is the most profitable QB against the first-half spread at 34-18-1 (65.4%), making a $100 bettor $1,389. Ironically enough, he is 5-6 1H ATS after a straight-up loss in his previous game and 26-12-1 1H ATS after a SU win.
Buffalo Bills
56. Favorites Again. The Buffalo Bills enter the 2022 season as favorites to win the Super Bowl for the first time since 1991 and 1992. Both years they made the Super Bowl, but lost outright.
57. Fast Start. Since 2003, the Buffalo Bills are 13-6 ATS in Week 1 games — the most profitable team in the NFL (+$595).
Carolina Panthers
58. When Will It End? The Panthers have failed to cover the spread in seven consecutive games entering the 2022 season.
59. The Tough Two. The Panthers are now connected to three of the four worst ATS QBs since 2018 after acquiring Baker Mayfield over the offseason.
Least Profitable QB ATS Since 2018:
Matt Ryan: 25-38-1 ATS (-$1,459)

Sam Darnold: 18-30-1 ATS (-$1,272)

Baker Mayfield: 25-35-1 ATS (-$1,096)

Cam Newton: 13-23 ATS (-$1,080)
Cincinnati Bengals
60. Crawling Back. Since 2000, the loser of the Super Bowl has faced a tough time getting over its hangover in Week 1 of the following season. Super Bowl losers are 4-18 ATS.
61. On The Other Hand. The Bengals have covered the spread in seven consecutive games entering Week 1.
Cleveland Browns
62. Not Again. The Cleveland Browns have odds of +3000 to win the Super Bowl. In the Wild Card era (since 1990), expectations have not led to results for this franchise.
Browns SU record with Super Bowl odds of 30-1 or shorter since 1990:
2022: TBD

2021: 8-9

2019: 6-10

2008: 4-12
2003: 5-11
2002: 9-7

1995: 5-11

1990: 3-13
63. High Expectations. The Browns win total is set at 9.5, which would be the franchise's second-highest win total since moving to Cleveland in 1999.
Browns Highest Win Total Since Moving to Cleveland in 1999
10.5: 2021 (8)

9.5: 2022 (TBD)
9: 2019 (6)
Denver Broncos
64. Night Train. Russell Wilson famously excelled in primetime early in his career with the Seahawks, but has struggled recently.
Russell Wilson in primetime (7 p.m. ET or later):
26-15-3 ATS (63.4%), making him the third-most profitable in Bet Labs since 2003.

2-8 ATS in this spot in his past 10 games, including four straight losses.
Detroit Lions
65. Cover Machine. The Lions finished 2021 3-13-1 SU and 11-6 ATS, becoming the first team in the Wild Card era (since 1990) to cover 60%+ of games in a season with three or fewer straight up wins.
66. Once again? Jared Goff is 5-0 ATS in Week 1, covering the spread by 10.4 points per game. Goff is the only undefeated QB ATS in Week 1 (minimum four starts) since 2003.
Green Bay Packers
67. Lambeau Love. Aaron Rodgers at home over the past three seasons is 19-9 ATS, profiting a $100 bettor +$845, which is the most in the NFL. It's the most profitable three-year home stretch ATS in Rodgers' career.
68. King of the North. Aaron Rodgers has opened up the season vs. a divisional opponent six times in his career, he is 6-0 SU and 5-1 ATS. In the first two weeks of the season? 11-1-1 SU and 11-2 ATS vs. divisional opponents.
Houston Texans
69. Houston Hustle. Over the past 20 years, only three teams have won their division with preseason odds of 20-1 or higher and two, the Bengals and Washington Football Team, have done it in the past two seasons. The only team 20-1 or higher this year? The Texans.
Indianapolis Colts
70. Tough Start.Under Frank Reich, the Colts are 0-4 SU and 0-3-1 ATS in Week 1. Since 2008, the Colts are 1-12-1 ATS (2014 last cover) in Week 1.
71. Road Warriors. Under Frank Reich, the Colts are 21-12-2 ATS on the road (.500 ATS or higher all four seasons).
72. New Territory. The Colts are 8.5-point favorites in Week 1 at the Texans. New Colts starting QB Matt Ryan hasn't been a road favorite of more than a field goal since Nov. 11, 2018, against the Browns.
73. Even Steven. Doug Pederson is 43-43 ATS in his NFL coaching career.
74. Just Need One. The Jaguars open on the road in Week 1 against the Commanders. Trevor Lawrence is 0-8 SU and 2-6 ATS on the road in his career, failing to cover by 10.6 points per game. In his past four road games, Jacksonville has been outscored, 133-38.
Kansas City Chiefs
75. Going For 7? The Chiefs have won the AFC West in six consecutive years.
76. Fluke or Trend? Patrick Mahomes is 4-0 SU and 3-1 ATS in Week 1. Entering 2021, he was 10-0 SU and 8-2 ATS in September, but last year the Chiefs went 1-2 SU and 0-3 ATS. As head coach of the Chiefs, Andy Reid is 6-3 ATS and 8-1 SU, including seven straight wins, in season openers.
77. Step Back? According to the odds, it looks like the Chiefs may take a step back this season. Their Super Bowl, Divisional and Playoff odds are all the longest they have been since 2018.
Los Angeles Rams
78. Signs Point to L.A.?The Rams are 5-0 SU and ATS in Week 1 under Sean McVay, covering the spread by 12.2 points per game. Not to mention, in Week 1 Thursday night openers, home teams are 12-6-3 ATS since 2000.
79. Friendly Host. Beginning in 2004, the reigning Super Bowl champions have kicked off the NFL regular season by hosting 17 primetime weekday games. In those games, they are 10-5-2 ATS. Overall, Super Bowl champs are 14-7-1 ATS in Week 1 of the following season since 2000.
80. It's Reigning Dogs. If the Rams close as home underdogs in Week 1 vs. the Bills, they will become the sixth reigning champion to be listed as an underdog the following year in Week 1 since 2000. Those previous five teams went 4-1 SU and ATS.
Miami Dolphins
81. Streak Broken. In Week 1, the Miami Dolphins are 2.5-point favorites against the New England Patriots. Prior to 2022, the Dolphins have been listed as the underdog in 16 consecutive games vs. the Patriots dating back to 2014. The last time Miami was favored over New England? Dec. 15, 2013 with Ryan Tannehill (MIA) going against Tom Brady (NE). The Dolphins won (-2.5), 24-20.
New England Patriots
82. New Days. The Patriots are +400 to win the AFC East, their longest odds to win the division since 2001. Not just that, the Patriots win total is set at 8.5, their lowest since 2003.
83. Tom Terrific. The power of Tom Brady? The Patriots spent 18 years with preseason odds of 20-1 or shorter to win the Super Bowl (15 of 18 seasons below 10-1). New England has had odds of 40-1, 30-1 & 35-1 in the past three years without Brady.
84. The Belichick Tree. Two of Bill Belichick's former assistants will be NFL head coaches this season: Josh McDaniels (LV) and Brian Daboll (NYG).
In total, Belichick has had eight former Patriots assistants coach in the NFL. They are a combined 177-257-1 straight-up and 208-218-9 ATS.
Bill O'Brien is only coach above .500 SU

Brian Flores is only coach above .500 ATS
New Orleans Saints
85. Spot Up. In Jameis Winston's career, he has excelled as an underdog and struggled as a favorite when it comes to covering the spread.
Jameis Winston's NFL career:
Favorite: 8-17-1 ATS (-$962) | -2.9 points per game ATS

Underdog: 26-22-3 ATS (+$206) | +2.7

points per game

ATS
86. Road Chalk. Week 1 will be Winston's 39th career road start. As a 5-point road favorite, this will be his second largest road spread in his career. The Bucs closed -5.5 on the road in Detroit (won, 38-17).
New York Giants
87. Under The Radar. The New York Giants have gone under their win total in five consecutive seasons and in eight of the past nine years (they're also 9-1-1 to the under since 2011). The streak of five years to the under is the longest active streak for any team — to either the Over or Under — in the NFL.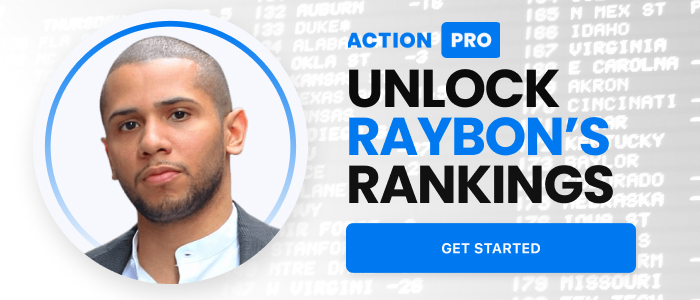 New York Jets
88. It's Been a While. For the first time since the merger, the Jets have been listed at 100-1 or higher to win the Super Bowl in three consecutive years. The Jets haven't been below 50-1 since 2012.
89. Away Angst. The Jets play their first road game in Week 2 against the Browns. Over the past 5 years, New York is 12-26-1 ATS (31.6%) on the road, the worst team in the NFL. A $100 bettor is down $1,495 as the Jets fail to cover the spread by 3.7 points per game. When the opponent is above .500 straight-up? New York is 4-13-1 ATS (23.5%), failing to cover by 5.3 points per game.
90. Avoiding a Dozen. The Jets haven't made the playoffs in 11 years, the longest drought in the NFL. New York is +700 to make the playoffs this year.
Pittsburgh Steelers
91. A New Era. The Steelers are 80-1 to win the Super Bowl this season, their longest odds to win it all since the merger (1976). Their last season in the 80-1 range? 2000, when they opened 75-1 with Kordell Stewart. Pittsburgh finished 9-7 and missed the playoffs.
92. Rookie Magic? The Steelers win total is listed at 7.5 this season, their lowest since 2004. In 2004, Pittsburgh went 15-1 in the regular season behind rookie Ben Roethlisberger.
93. Streak On The Line. The Steelers have gone 18 consecutive seasons without a losing record. The NFL record is 21 seasons by the Dallas Cowboys (1965-85). Under coach Mike Tomlin, the Steelers have gone 15 consecutive seasons without a losing record, which is already the all-time record to begin a coaching career.
94. King Dog. The Steelers open the season as 6.5-point underdogs against the Bengals in Cincinnati. Pittsburgh is 47-26-3 ATS (64.4%) as an underdog under Tomlin, profiting a $100 bettor $1,940, making him the most profitable coach as a dog since 2003.
The Steelers haven't finished a season below .500 ATS as an underdog since 2016 and it has only happened twice under Tomlin.

The Steelers are 19-6-2 ATS (76%) as an underdog vs. AFC North opponents under Tomlin.
San Francisco 49ers
95. Here We Go Again. The 49ers open the season as 6.5-point road favorites against the Bears. So far in his coaching career, Kyle Shanahan hasn't fared well laying the number.
Kyle Shanahan in his career as head coach:
Favorite: 16-24-1 ATS (3rd-worst)

Underdog: 28-18 ATS (4th-best)
96. Time For Trey. The 49ers are moving on from Jimmy Garoppolo. In his career, Jimmy G has been as efficient from a win-loss standpoint as you can ask for.
49ers by QB since 2017:
Jimmy Garoppolo: 35-16 SU, 29-21-1 ATS

All others: 8-28 SU, 15-21 ATS
Seattle Seahawks
97. For Pete's Sake.The Seahawks have a win total of 5.5, their lowest since 1993, when it was also listed at 5.5 and Seattle won six games.
98. Under The Lights. Our first taste of Monday Night Football this season gives us Russell Wilson against his former team in Seattle, with the Seahawks listed as a 5-point home underdog. In the past 50 Monday Night Football games in Week 1 since 1998, underdogs are 27-12-1 ATS.
Tampa Bay Buccaneers
99. Brady Bucks. In his two seasons with the Bucs, Tom Brady's team have gone over the win total both years. In his career, Brady-led teams are 16-3-2 to the over on their preseason win total (14-3-2 with NE and 2-0 with TB).
100. Top Tom.Tom Brady's team is listed inside the top-2 for Super Bowl odds in the preseason for the 14th (of 22) time in his career.
---
Take advantage of WynnBet's latest promo — bet $50, get $200 no matter what!
---
How would you rate this article?
This site contains commercial content. We may be compensated for the links provided on this page. The content on this page is for informational purposes only. Action Network makes no representation or warranty as to the accuracy of the information given or the outcome of any game or event.