Every 2022 NFL Offense Ranked From 1 to 32: Why It Matters for Bettors
Credit:
Dustin Bradford/Getty Images. Pictured: Andy Reid (left) and Patrick Mahomes.
The old Bear Bryant adage was that "defense wins championships," but is still that true in 2022?
It's a score-first NFL, and modern offenses are so good that even the best defenses struggle to keep up. Elite offense wins games. Every team in the top 10 in Football Outsiders' Offensive DVOA last season ranked top-12 overall. Teams in the top-10 Defensive DVOA rankings struggled to keep up, finishing at Nos. 10, 11, 14, and 25, with three of them missing the playoffs entirely.
An elite quarterback can carry an entire offense. We ranked the league's QBs 1-to-32 yesterday, and there's plenty of overlap here since QB performance makes up over 40% of the overall Offensive Rating per Football Outsiders. And fantasy football players know plenty about the running backs and receivers. But don't overlook how important offensive lines and coaching schemes are either. Everything adds up together.
That's why we need to rank every NFL offensive unit from 1 to 32, because it will give us a great order of how this season will play out and how we should bet the league. We'll start at the top with three very familiar teams.
Once you're done here, be sure to check out the other team rankings:
---
Take advantage of WynnBet's latest promo — bet $50, get $200 no matter what!
---
Tier I — It's the Quarterback, Stupid

These three teams ranked in my top three headed into last season, and they finished top-three in Offensive DVOA. They ranked top-three in the QB rankings, and here they are again. Notice a pattern?
An elite quarterback is a cheat code. Even in a world where Patrick Mahomes and Aaron Rodgers lost top wideouts and Tom Brady is replacing 60% of his offensive line, there's still little doubting any of these offenses at the top.
I'll ride with the Chiefs. I prefer Mahomes, especially considering Kansas City also has a top-three offensive line and coaching scheme. Tyreek Hill is gone, but Pat's favorite target Travis Kelce is still around, and the Chiefs restocked at receiver with JuJu Smith-Schuster, Marquez Valdes-Scantling, and Skyy Moore. Sometimes depth and versatility is just as valuable.
The Bucs have the best weapons of the trio. Chris Godwin will  be back soon, Julio Jones is WR4, and guys like Scotty Miller, Tyler Johnson, and Cyril Grayson are just waiting for opportunities. The big question this fall is whether the interior of that offensive line can hold up and protect old man Brady. The good news is that Tampa Bay kept OC Byron Leftwich, so that provides stability even without Bruce "No Risk It, No Biscuit" Arians.
The Packers have some question marks after losing OC Nathaniel Hackett, QBs coach Luke Getsy, and oh right, stud WR Davante Adams. But the offensive line should be much healthier and better once David Bakhtiari and Elgton Jenkins settle in. Add in a tough 1-2 RB punch in Aaron Jones and A.J. Dillon and Matt LaFleur at the top and they'll be just fine.
---
» Return to the table of contents «
---
Tier II — All the Pieces for Greatness

4. Los Angeles Chargers (9)
5. Cincinnati Bengals (22)
6. Los Angeles Rams (8)
7. Denver Broncos (18)
8. Minnesota Vikings (11)
With the questions the three teams at the top of the rankings have, it's possible the No. 1 offensive unit spot could be up for grabs this season. These are the five teams that could be ready to make the leap, but each one still has some things to prove.
The Chargers are basically running it back offensively, which isn;t a bad idea with Justin Herbert, Austin Ekeler, Keenan Allen, Mike Williams and Rashawn Slater and a good line. That line added another piece in first-round RG Zion Johnson, but right tackle remains a huge question mark. So does play calling. OC Joe Lombardi is holding back this offense by not tailoring it to Herbert's strengths and attacking more down the field.
If Joe Burrow is really the No. 4 QB already, the Bengals should be a top-five offense too. There's little reason to question Burrow or the league's finest WR trio in Ja'Marr Chase, Tee Higgins, and Tyler Boyd. The big change is the reworked line, and even a leap to league average might be enough. We'll see if Cincinnati remains committed to the pass-heavy offense it adopted on its late run, up from 19th to 7th from Week 14 forward. They clearly should.
It feels like the Rams are running it back, but there are some names missing. Longtime LT Andrew Whitworth retired and may have been the best pass blocker in the league. Odell Beckham Jr. is gone (for now), replaced by Allen Robinson. Several more names on the coaching staff, but what else is new for Sean McVay? Matthew Stafford's lingering elbow injury is worrisome with no depth behind him, and the Rams rushing attack fell off last year and needs to answer some questions. Still, it's Stafford, McVay, and Cooper Kupp, so you know they'll figure things out.
Can we trust the Broncos to rank this high immediately with Hackett and Russell Wilson? Wilson's offense ranked top-eight in Offensive DVOA in eight of the last 10 seasons, so the results sort of speak for themselves. And why shouldn't this offense be better than any Russ had in Seattle, with a terrific 1-2 RB duo, terrific pass catchers, and a better line than he's had in a long time? It may take some time to settle in, but Wilson will make it work.
The names on the Vikings haven't changed, but the way they'll be used has. Minnesota's offense in recent years felt outdated, but that all changes under Kevin O'Connell. He'll add pre-snap motion and creativity, moving Justin Jefferson all over the field in the Kupp role. O'Connell's offense should open up new running lanes for Dalvin Cook and freeze the linebackers to create clean looks for Kirk Cousins. The Vikings don't have an elite QB, but can the new schemes build an environment where Cousins can play like one?
---
» Return to the table of contents «
---
Tier III — Depends on the Week

9. Buffalo Bills (12)
10. Philadelphia Eagles (25)
11. Dallas Cowboys (11)
12. Baltimore Ravens (7)
Should the Bills be ranked higher? Depends on the week. Buffalo had the second highest offensive variance in the league last year. The Bills dropped 83 on the Patriots and Chiefs in the playoffs and hit 31-plus 11 times. But the same offense also scored 16 against the Steelers, 15 on the Colts in a 26-point loss, and a meager six points in Jacksonville. This offense is still the Josh Allen show for better or worse, and Allen is what drives that inconsistency. Can he take another step forward, or will he regress without Brian Daboll?
The Eagles look different than most other offenses, and they're just fine with that. Philadelphia found its identity midseason as a fun-first, run-second smash-mouth offense catered to Jalen Hurts' strengths and the league's deepest, nastiest offensive line. Now they've added stud WR A.J. Brown to the mix, and don't underestimate how much it will help playing on the front foot much of the season with a soft schedule and potentially great defense. In a league built to stop the pass, Philly will be some teams' worst nightmare.
The Tyron Smith injury dropped the Cowboys a few spots in the ranks. Dallas dropped from 4.8 to 4.2 YPC running the ball and from 0.13 to 0.03 EPA on passing plays without Smith last year. Translation: the Cowboys were a great offense with Smith and barely average without him. Dallas lost two other starters on the line and enters the season with shaky health there and at receiver, and there's a lot more downside than upside here at this point.
The Ravens are another team waiting on health. They need stud LT Ronnie Stanley and rookie C Tyler Lindenbaum back and have an empty RB room waiting to get its guys back. Lamar Jackson will look to bounce back after a tough year with time missed and struggles against the blitz. Will OC Greg Roman have an adjustment to get his star going, or have opponents figured this attack out?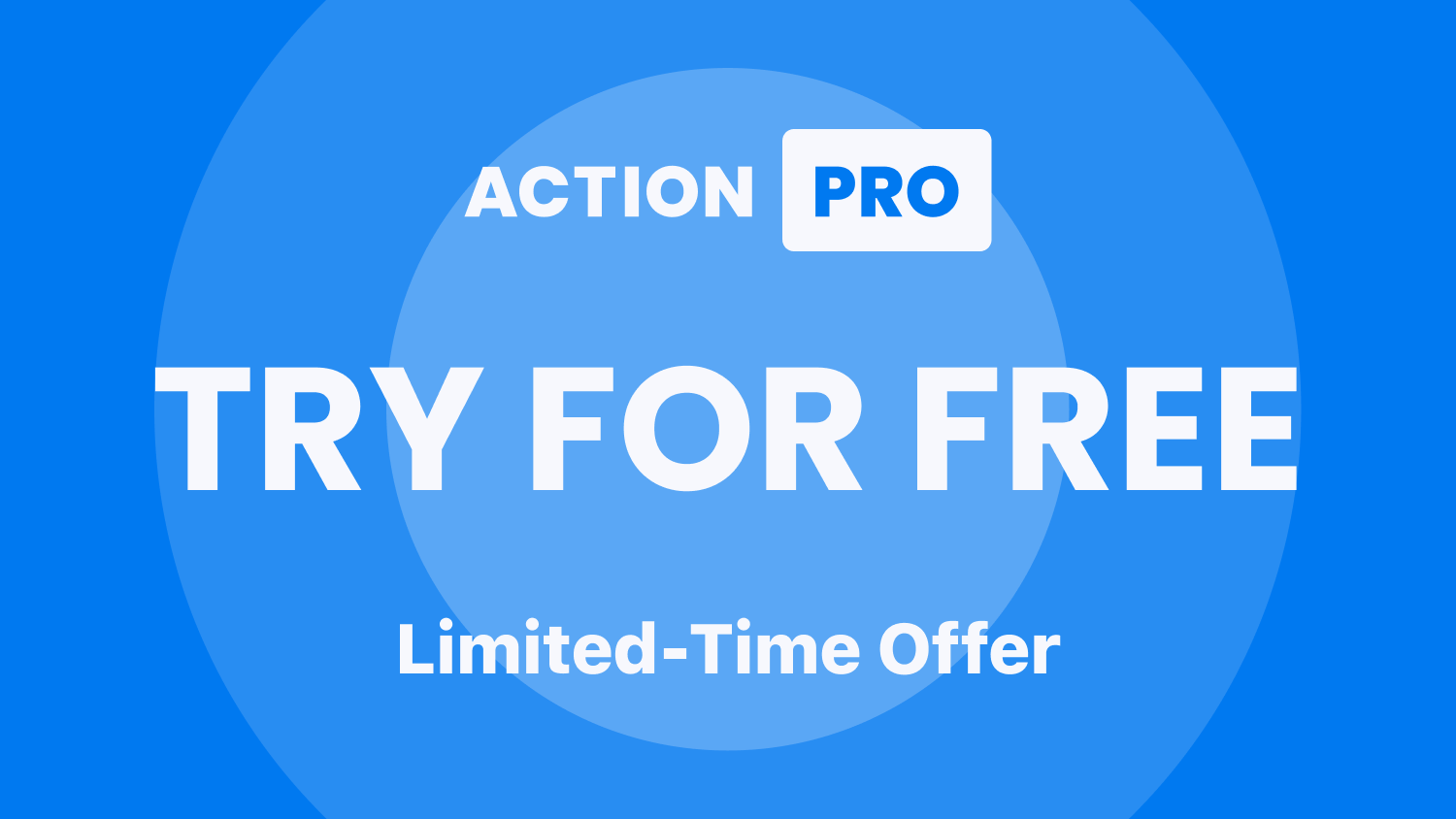 Best bets for every game

Our NFL model's biggest weekly edges

Profitable data-driven system picks
---
» Return to the table of contents «
---
Tier IV — Unpredictable Upside

13. San Francisco 49ers (10)
14. Las Vegas Raiders (19)
15. Arizona Cardinals (13)
16. Miami Dolphins (30)
You can make a case for any one of the offenses in this tier to climb into the top 10, but you saw how steep the competition is.
The 49ers are taking one step back in hopes of taking three steps forward later. Jimmy Garoppolo was not a lot of things, but he was a quality QB in Kyle Shanahan's system by any real measure. We don't know what Trey Lance will be yet. His decision making and accuracy will be tested, and his lack of experience behind a declining offensive line could make for a slow start. But Lance's big arm and running threat will give this offense a ceiling it never had under Jimmy G, and San Francisco is gambling on that upside.
Everyone's excited for the Raiders after adding Davante Adams to Derek Carr, Darren Waller, and Hunter Renfrow, but this is not flag football. Las Vegas can't block anyone, and that kills the rushing attack and limits Carr. This offense feels similar to the recent Vikings squad, but Josh McDaniels is the X factor. I'm skeptical. McDaniels tends to skew run-heavy, which is not the move with this roster, and he hasn't had much success outside of New England. We'll see.
The Cardinals are another flag football team. Kyler Murray is an MVP at his best, but his best doesn't come out often enough on an offense badly limited by poor blocking and a gross Kliff Kingsbury scheme. How many bubble screens and flats can one team throw? This offense has struggled without DeAndre Hopkins, and with him suspended six games to start the year when the Cards are normally good before teams adjust, that could spell trouble.
Every other team in this tier wishes it were higher, but it would be a leap forward for the Dolphins just getting to average. Unlike the two teams above, I'll bet on Mike McDaniel. Miami's splashy offseason addition was Tyreek Hill, but I'm even more excited about what this team did remaking its offensive line and bringing in OC Frank Smith to overhaul its run game. What can a healthy Tua Tagovailoa look like with a real offense around him? It's going to take some time, but there's real promise here.
---
» Return to the table of contents «
---
Tier V — High Floor, Low Ceiling

17. Cleveland Browns (6)
18. Indianapolis Colts (16)
19. New England Patriots (20)
The Browns have elite runners and an outstanding line, but it ain't the 1960s anymore and Cleveland's passing game doesn't have much life in it while it's the Jacoby Brissett show. The Browns will try to stay afloat for 11 Brissett games, but it's an offense that will hang in easy matchups but one that can't match fireworks with the league's best.
You could say much of the same for the Colts, built around a terrific run game but without much of a threat in the air. Popular perception is that Carson Wentz sucked and that Matt Ryan means a big step forward, but I'm not sure that's accurate. Ryan has fallen off steadily the last four years and is more of a game manager at this point. The floor is much higher and steadier under Ryan, but Wentz gave them an occasional upside this offense lacks.
The Patriots fit the theme. You can't be much better than an average offense in 2022 built around the run, and that's what New England has been post-Brady. The Pats have a top quartile rushing attack in four of five years but are reworking the offensive line, and Mac Jones and his limited weapons don't scare anyone. And then there's the weird experiment Bill Belichick is pulling, essentially calling offense himself without McDaniels. There's no real ceiling here and more downside than you'd think.
---
» Return to the table of contents «
---
Tier VI — Too Inconsistent to Rely On

20. New Orleans Saints (17)
21. Tennessee Titans (15)
22. Washington Commanders (21)
The Saints had an elite offense for years but plummeted to 23rd in DVOA last year, and now they lost Sean Payton. Questions abound. How healthy are Jameis Winston and Michael Thomas? Will Alvin Kamara get suspended? How much juice does this offensive line have without Terron Armstead and injured first rounder Trevor Penning? We may be about to find out just how valuable Payton was to this team.
The Titans offense fell off a cliff last season. Was that the Derrick Henry injury or because of the departure of Arthur Smith as a play caller? Probably some of both. Henry is back, but we should be skeptical about any RB his age and size coming off a major injury, especially because this offensive line has fallen apart and might be bottom-five now. Add in new names at receiver and this feels like an offense in transition.
The Commanders will have high highs and low lows. Call it the Carson Wentz effect. OC ScottyTurner loves to dial up the deep ball and Wentz should find a connection with Terry McLaurin, and a reworked line should open up the run game. Expect some games where it works and others where it's ugly.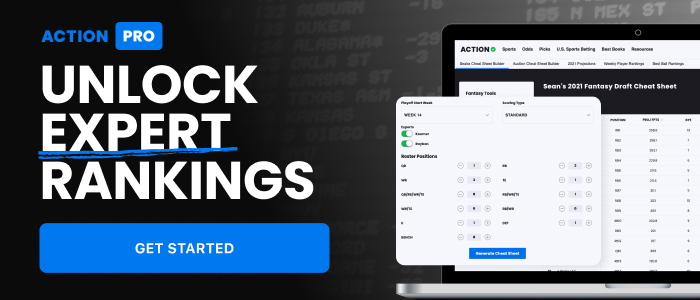 ---
» Return to the table of contents «
---
Tier VII — Young and On the Come-Up

23. Jacksonville Jaguars (31)
24. Carolina Panthers (23)
25. New York Jets (29)
26. Detroit Lions (24)
27. New York Giants (27)
28. Atlanta Falcons (14)
There's reason to be excited about the offenses in this tier, but each one is still a few pieces and probably at least one year away.
The Jaguars have the most room for optimism, mostly because it was such a trainwreck under Urban Meyer. Doug Pederson brings competence, and that alone makes a big difference. The rest is up to a sophomore leap from No. 1 pick Trevor Lawrence. The numbers were bad but belie a QB who got no help from his coach or surrounding talent. Let's see how he looks on a real team.
In some ways, the Panthers might be the opposite. Carolina has plenty of weapons led by Christian McCaffrey and D.J. Moore, but their former No. 1 QB Baker Mayfield leaves plenty to be desired. And the Panthers might still have their version of Meyer in Matt Rhule and new OC Ben McAddoo, who skews wildly pass heavy but inefficient. Sometimes even when a tree's branches look healthy and green, the core is still rotten.
The Jets aren't good yet, but they're headed in the right direction. Rookies Breece Hall and Garrett Wilson add juice, and Elijah Moore is a breakout pick. OC Mike LaFleur has helped with this run game. But at the end of the day, this team can only go as far as Zach Wilson takes them, and he was awful last year.
The Lions are another team everyone is getting too excited about. Amon-Ra St. Brown leads an improving set of weapons and the offensive line might be elite, but the overall product is still just fine and the most important piece is still Jared Goff. Detroit's offense is improving! But it might still be a year — and a quarterback — away.
I got prematurely excited about last year's Falcons, and the Giants might be this year's Atlanta. I'm a believer in both Arthur Smith (ATL) and Brian Daboll (NYG) calling plays, but talent matters. The Giants have Saquon Barkley and an improving line but it's an ugly passing game and Daniel Jones ain't it. The Falcons badly lack weapons outside of Kyle Pitts, and Marcus Mariota looks like a short-term bridge to Desmond Ridder. Scheme can only get you so far.
---
» Return to the table of contents «
---
Tier VIII — Tough to Replace a Hall of Famer

29. Seattle Seahawks (4)
30. Pittsburgh Steelers (26)
Super Bowl XL seems long ago, and Ben Roethlisberger and Russell Wilson ain't walking through that door. Life could be tough without their franchise guys, faltering as they were, and these teams enter the season with the two worst starting QBs in the league. All the offseason talk has been about Mahomes and Rodgers losing their star receivers, but here's a reminder that star receivers losing their quarterbacks have it much, much worse.
The Seahawks only ranked 32nd among QBs because that was the end of the list. If we included backups (and college players, if we're being honest), neither Geno Smith nor Drew Lock would even rank top-40. I like Rashaad Penny and the receivers, but the line is bad and Seattle skews too run-heavy.
The Steelers have plenty of weapons and look like they stole another one in rookie WR George Pickens, but the offensive line could spell doom. Najee Harris has no room to run, and Big Ben masked how bad the pass protection was last year by getting the ball out quickly, something neither Mitchell Trubisky nor rookie Kenny Pickett is likely to replicate. If Pittsburgh's offense steps up, it'll have to mean a major adjustment from OC Matt Canada.
---
» Return to the table of contents «
---
Tier IX — Close Your Eyes Awful

31. Chicago Bears (28)
32. Houston Texans (32)
The Bears at least have potential, by way of sophomore QB Justin Fields and new OC Luke Getsy, formerly of the Packers. Fields has looked good in the preseason but has zero blocking with this line and very little to throw to. Chicago might have the worst line and WRs in the league, and that's a brutal combo in the modern NFL.
The fact that the Texans ranked 30th in Offensive DVOA last season is honestly a win for as little talent as Houston has compiled. The Texans weren't abjectly horrible last season, so I think everyone forgot how ugly this roster is. Houston ranks bottom-nine in my position rankings at QB, RB, WR, TE, and OL. That's all of them, for those of you counting at home.
It's ugly at the bottom.
5 Key Takeaways for Bettors
1. Elite offense is all about having a superstar quarterbacks.
If you compare the list of top offensive units to our QB rankings, the correlation is pretty easy to see. Each one of the top-seven quarterbacks helms a top-nine offense. The only top-nine offenses without a stud QB are the Rams and Vikings.
It's not exactly earth-shattering to point out that elite QBs make elite offenses, but it's worth remembering either way. That should be a caution before you get too excited about a team like the Colts, Lions, or Saints as a sleeper, and it could be reason for optimism if you believe in a team like the 49ers or Jaguars.
2. For all that Raiders excitement, Las Vegas still has the worst offense in the AFC West — by a lot.
Even after adding Davante Adams, the Raiders still fall in Tier IV among offenses, a full two tiers below anyone else in a loaded division. The Raiders have the worst quarterback and by far the worst line in the AFC West.
Pundits can call this a four-team race all they want, but the Raiders' strength is their offense, and it still doesn't measure up. Las Vegas is +120 to finish last in the division, my favorite bet I made on our Action Network exotics podcast.
3. Remember: "improving" doesn't necessarily mean "good" offense yet.
It's easy to get excited about the fun, shiny, new thing. The Lions are on Hard Knocks. Baker Mayfield got a fresh start with the Panthers. The Jaguars and Jets have hopes of sophomore QB breakouts. The Giants got a new signal caller. And all of that is good!
But just because there's reason for optimism with each of those teams doesn't mean it's good yet. Every one of those offenses still ranked bottom 10 in the NFL. Each one has reason for hope but also reason to believe it's still a year away. Be optimistic — but temper expectations before going all-in.
4. The Bengals offense might already be too good for a Super Bowl losers' hangover.
Everyone knows how often the Super Bowl loser takes a step back the next year, and the Bengals looked like a prime candidate after their magical run through the AFC. But then they went out and improved the offensive line and, more importantly, Joe Burrow might already be elite.
Burrow's metrics say he's that great already, and if he's that good and has all those receivers, the Bengals might be the new Peyton Manning era Colts. Even if the defense and line are a bit shaky, Burrow alone could be good for 10 wins and a playoff berth. If you believe in Burrow, the Bengals could be a bargain to make the playoffs at -115.
5. In a loaded AFC, shaky QB and line play could doom the Steelers offense.
The Steelers are the flip side of that. Big Ben wasn't much, but Trubisky and Pickett could have trouble behind a bad line with shaky play calling.
Trubisky is no stranger to leading poor offenses to the playoffs with the help of an elite defense. The problem is that this Steelers defense might be more good than elite, and the offense more terrible than below average. Pittsburgh has never finished below .500 under Mike Tomlin in 15 years, but this could be the year if you want to fade the Steelers' 7.5 over/under.
---
» Return to the table of contents «
---
How would you rate this article?
This site contains commercial content. We may be compensated for the links provided on this page. The content on this page is for informational purposes only. Action Network makes no representation or warranty as to the accuracy of the information given or the outcome of any game or event.