Sunday NFL Picks & Predictions: The Spreads & Totals To Bet For Week 17
Two analysts on the Rams. Another two with different ways to bet the Ravens. And a final pair on the Seahawks-49ers spread and total.
Our staff details their seven favorite NFL picks for Sunday afternoon's Week 17 slate below.
It all comes down to this Sunday.

With a full slate ripe with NFL playoff implications, our staff breaks down their seven favorite bets across five of the afternoon games. Find their cases for each pick below.
NFL Picks & Predictions
Ravens at Bengals
| | |
| --- | --- |
| Pick | Ravens -13 |
| Bet Now | |
| Kickoff | 1 p.m. ET |
| TV | CBS |
Brandon Anderson: The Ravens are very good. The Bengals are very bad.
Sometimes, it really can be that simple.
Baltimore walloped Cincinnati, 27-3, in October. The Ravens weren't even playing great ball then, and the Bengals had been looking pretty good with Joe Burrow. The two have gone in very opposite directions since: The Bengals have been bad at mostly everything without Burrow, and the Ravens have survived a midseason funk to play their best ball over the past month.
The Ravens have to win this game to make the playoffs — or at least to control their destiny. If they lose, their only hope would be a loss by the Colts or Browns, who are both double-digit favorites, so the Ravens need to take matters into their own hands and finish the job.
It's easy to count out the Ravens because they're so clearly not what they were a year ago, but they're also very clearly still a good team and one worthy of making the playoffs.
They rate near the top of the NFL in special teams, just like they do every season under John Harbaugh. The 2019 Ravens were near the top of the league in offense and defense, too, while the 2020 version is around the fringe of the top 10 in both. That's a big-drop off from last year's team that thrashed opponents, but a top 10 offense and defense plus elite special teams still leaves a really good team — one that is getting healthy and playing great at the right time.
Baltimore has put up 151 points over the last four games, winning all of them by a combined 65 points. And while the Bengals have played spoiler over the past two weeks with a pair of surprising wins over the Steelers and Texans, Houston is bad and Pittsburgh is reeling. These Ravens are another animal entirely.
I expect Baltimore to take care of business early and coast to victory as it prepares for another shot at the playoffs. Cincinnati simply don't stack up.
I'll play Baltimore as high as -13.5 (shop real-time lines).

---
» Return to the table of contents «
---
Ravens at Bengals
| | |
| --- | --- |
| Pick | Ravens 1H Over 13.5 |
| Bet Now | |
| Kickoff | 1 p.m. ET |
| TV | CBS |
Raheem Palmer: The Ravens control their own destiny in the AFC's playoff picture. It's simple: Win and get in.
As we all know, teams that have to win don't necessarily win or cover. However, the Ravens are clearly a much better team than the Bengals, and Baltimore has been in playoff mode for a month, needing to win out to get back to the postseason.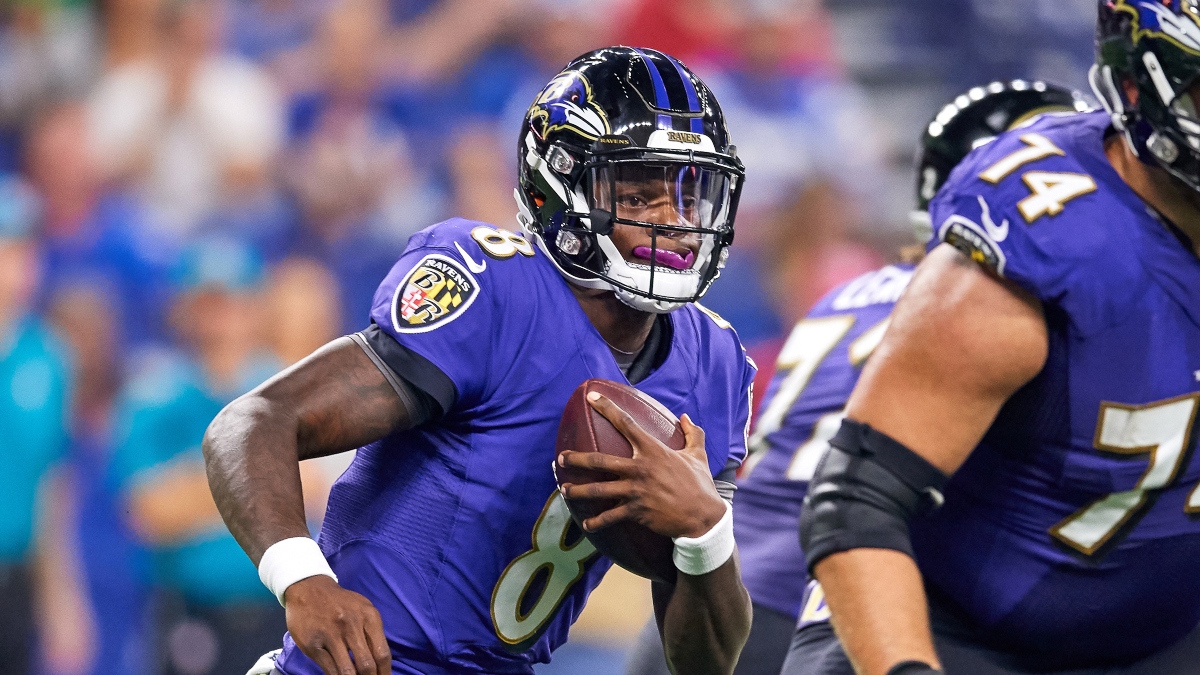 While the Ravens offense struggled midseason, they've caught fire over the past four weeks, averaging 37 points per game with 34, 47, 40 and 27 points against the Cowboys, Browns, Jaguars and Giants — teams that rank 21st, 24th, 31st and 23rd in Football Outsiders' defensive DVOA. And guess where the Bengals rank in that defensive efficiency metric? 27th. That means Lamar Jackson and the Ravens are primed for another strong offensive outburst.
The Ravens will likely come out on fire, going all out in order to put this game out of reach before benching their stars in the second half. In lieu of laying double-digit points with the Ravens in a must-win game, I'll play their first-half over.

---
» Return to the table of contents «
---
Cardinals at Rams
| | |
| --- | --- |
| Pick | Rams +3 |
| Bet Now | |
| Kickoff | 4:25 p.m. ET |
| TV | CBS |
Sean Koerner: The Rams will be without Jared Goff and Cooper Kupp for a Week 17 matchup with playoff implications on both sides: The Rams can clinch a berth with either a win or a loss by the Bears (to the Packers). And the Cardinals have to win to make the postseason.
Handicapping this game hinges on how many points Goff and Kupp are worth. My player ratings project Goff is worth about 3-3.5 points while Kupp is worth about a half-point. The Rams might've had an easier time adjusting their game plan had only Goff or only Kupp been out, but since they're both out at the same time, their value is amplified. And as a result, I've adjusted my Rams power rating down five full points.
The Rams were 4-point favorites in lookahead lines, which was in-line with my Week 16 power ratings. However, the market has adjusted this game a full seven points to Cardinals -3 in the wake of the Goff and Kupp news. But that seven-point swing means this line crossed the key number of 3 … twice. That would be a massive overreaction even if the Cardinals were at full health, but they're not.
Kyler Murray is dealing with a leg injury that nearly prevented him from playing this week. He'll likely be playing at less than 100% and could be limited as a runner. When he was limited with a shoulder injury in Weeks 11-13, the Cardinals went 0-3 straight up and against the spread.
Now the Cardinals will also be without wide receiver Christian Kirk, who isn't valuable, but the Cardinals could be in serious trouble if either Larry Fitzgerald and/or Chase Edmonds also miss, creating a cluster injury situation for a team with very little depth at running back or wide receiver.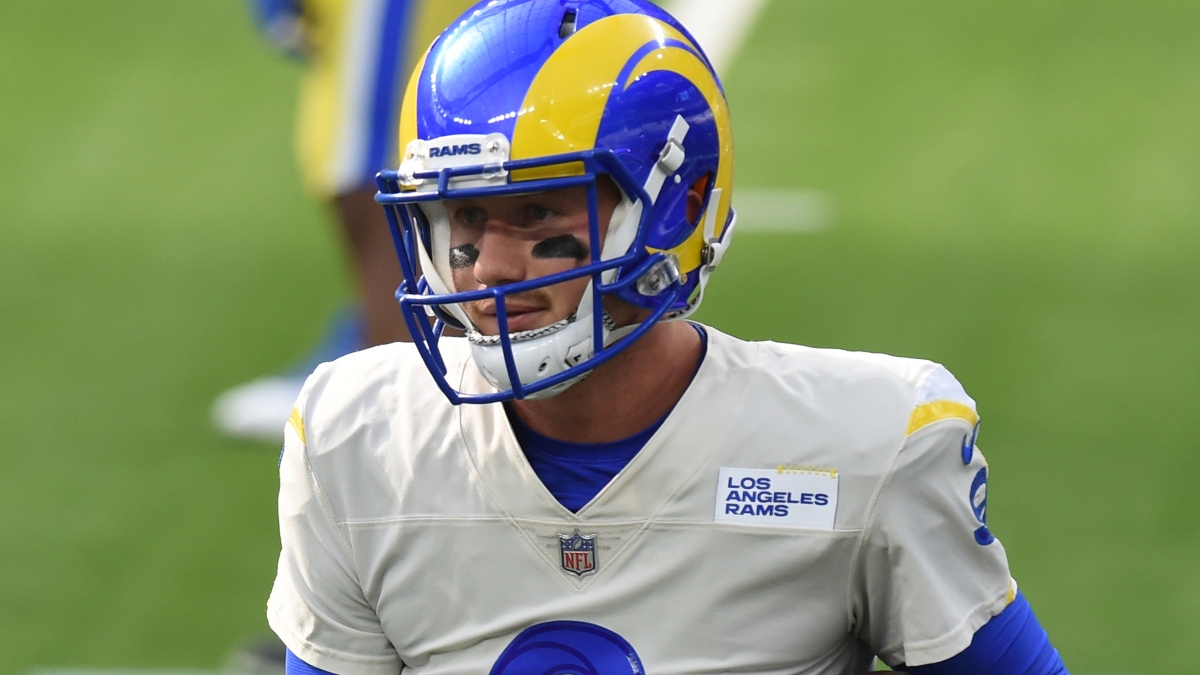 Rams backup quarterback John Wolford has yet to make an NFL start, but he has played in several preseason games and started for the Arizona Hotshots in the AAF. He'll play game-manager here, and head coach Sean McVay should have a game plan that doesn't ask Wolford to do much.
Instead, the Rams will likely lean on their fifth-ranked defense in DVOA to win this game. They should be able to keep a limited Murray in check, could be without a couple of his secondary weapons, which could be an issue if Jalen Ramsey can shut down DeAndre Hopkins.
I would only bet this at the key number of +3 down to -130
Stuckey: These teams met in early December in Glendale in a game that the Rams absolutely dominated. Los Angeles, which closed as a 2.5-point road favorite, out-gained Arizona 463-232 in a 38-28 victory.
That previous line would imply LA should be about a 4-point favorite at home based on my current home-field advantage values. Per my latest power ratings (which help power our NFL PRO Projections), I'm in that same neighborhood.
However, the Rams aren't healthy with Goff and Kupp out in addition to some injuries in their backfield. Therefore, I adjusted this line down about six points, which would make the Cardinals close to 2-point favorites.
However, Murray also isn't fully healthy. Assuming he is limited from a mobility perspective, I'd make the Cardinals a very tiny road favorite, so I gladly grabbed the field goal with the home dog.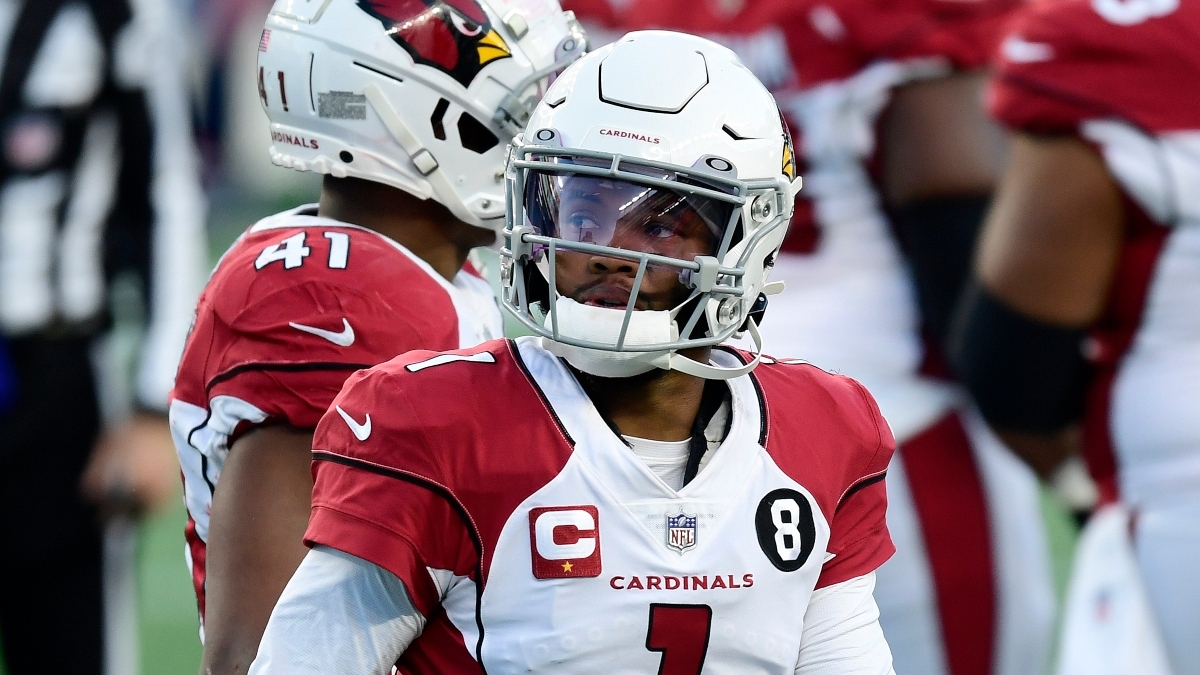 I expect this Rams defense to really play up here with Goff out. What also pushed me off the edge is this game with so much uncertainty is the coaching mismatch: I'll happily side with McVay over Kliff Kingsbury in a do-or-die game any day of the week that ends in "y."
Oh, and for what it's worth, McVay is 7-0 straight up and and against the spread vs. the Cardinals.

---
» Return to the table of contents «
---
Seahawks at 49ers
| | |
| --- | --- |
| Pick | 49ers +7 |
| Bet Now | |
| Kickoff | 4:25 p.m. ET |
| TV | FOX |
BJ Cunningham: Sure, this game has no meaning for the 49ers whereas a win for the Seahawks would give them a chance at the NFC's 1-seed, but underestimate this San Francisco team at your own peril.
Despite the 49ers struggling with consistency ever since Jimmy Garoppolo was sidelined, they're still one of the NFL's more explosive offenses, ranking inside the top 15 in rushing and explosive passing over the past six weeks per Sharp Football Stats.
To the naked eye, the 49ers offense looked so much better last week with C.J. Beathard at the helm and George Kittle back in the lineup. However, Seattle's defense is trending toward being one of the best in football over the second half of the season: The Seahawks have allowed only 4.2 yards per attempt over their last three games and rank in the top half in explosive plays (20 or more yards) allowed.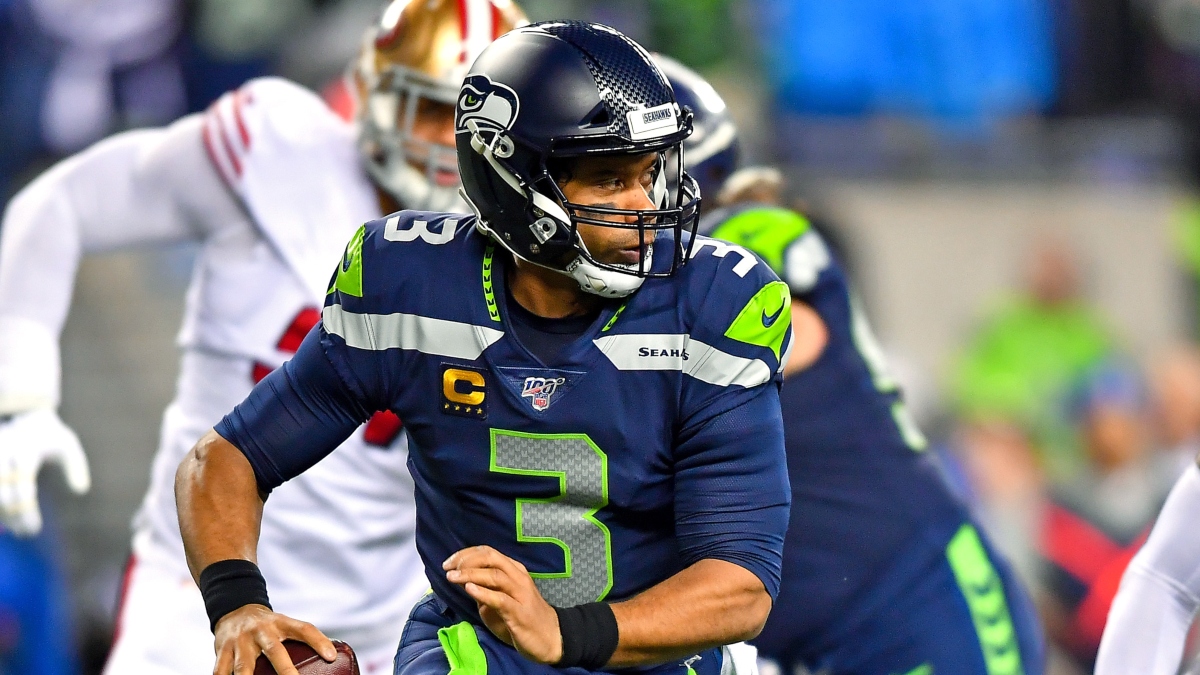 But Russell Wilson and the Seahawks offense have taken a step backward over the past four games. They were humming over the first eight games, gaining 6.38 yards per play. But over the past four, that's dropped to 5.26 yards per play. Wilson has also taken a dip in efficiency, averaging 8.6 yards per attempt over the beginning of the season to 6.3 over the last four games.
Wilson will have a tough time against one of the NFC's best defenses. The 49ers rank in the top half of rushing and passing success rate as well as explosive plays allowed. Just last week they held Kyler Murray and the Cardinals to only 4.3 yards per pass attempt and 4.4 yards per play. And even though the 49ers have nothing to play for, their defense should show up again.
I have the Seahawks projected as only -3.5 favorites, so there's value on the 49ers at +7. I would play them down to +5.5.
---
» Return to the table of contents «
---
Seahawks at 49ers
| | |
| --- | --- |
| Pick | Under 46 |
| Bet Now | |
| Kickoff | 4:25 p.m. ET |
| TV | FOX |
Chris Raybon: The market has been slow to adjust to the Seahawks. Since averaging a combined score of 65.7 in September en route to a 3-0 over record, the Seahawks are 9-3 toward the under since with their games falling short of the total by 3.5 points on average.


The dip in scoring has been even more pronounced since Week 10, when the Seahawks started reigning in #LetRussCook. In Weeks 1-9, Seattle passed on first and second down 59.1% of the time. Since Week 10, that figure has dropped to 52.5%.
This also coincides with the acquisition of defensive end Carlos Dunlap and the return to health of safety Jamaal Adams, which has provided a major boost to the Seahawks' pass rush. Since Week 10, the average final score in their games is Seahawks 22.7-15.0 for a combined total of 37.7 points.
San Francisco has Kittle back, but he'll likely continue to play on a pitch count (he played 60% of the snaps last week), and the 49ers lost another weapon in wide receiver Brandon Aiyuk (ankle) while Deebo Samuel (hamstring) remains out.
Left tackle Trent Williams — the No. 1 tackle in the league according to Pro Football Focus — will also miss with an elbow injury, leaving Beathard extremely short-handed at key spots.
I bet the under at 46.5 but like it down to 43.5 points.
---
» Return to the table of contents «
---
Chargers at Chiefs
| | |
| --- | --- |
| Pick | Chargers -3 |
| Bet Now | |
| Kickoff | 4:25 p.m. ET |
| TV | FOX |
Michael Arinze: You have to wonder how much Anthony Lynn is holding back the Chargers. He seems like a decent guy, but some of his in-game decision-making has been baffling.
The Chargers should be better than their 6-9 record. Opponents have out-gained them by just 0.1 yards per play on the season, but over their last three games, the Chargers have out-gained opponents by 0.7 yards per play, resulting in a three-win streak.
Now the Chargers will face a Chiefs team that can ill afford injuries to any key players, and as a result, many will get a rest on Sunday.
Chad Henne will get the start under center in place of Patrick Mahomes. I don't want to be disparaging toward Henne, but this will be his first NFL start since 2014 — and he'll have to do it without the full complement of players available. Football is not a game you can play at half-speed as the Chiefs' primary focus will be to make it through the game relatively unscathed.
Historically, the Chargers have done well against winning teams — and I think this trend will favor them again on Sunday.
The Chargers are one of my favorite plays on Sunday, and I have no problem buying the half-point in this spot if it means potentially avoiding one of Lynn's in-game follies. You can grab Los Angeles at -3 (-125) over at BetMGM as of Saturday night.

---
» Return to the table of contents «
---
Packers at Bears
| | |
| --- | --- |
| Pick | Packers -4 |
| Bet Now | |
| Kickoff | 4:25 p.m. ET |
| TV | FOX |
Brandon Anderson: How did we let the Bears back into the playoff picture? They were bad when they were good, then just flat out bad, and now they're suddenly winning again and one win away from a postseason berth.
Unfortunately for the Bears, they'll have to get that win against their fierce rival in the Packers — and that has not gone well for Chicago at any point in modern history. The Packers have won 18 of the last 21 games in this "rivalry" over the past decade, and if that's not convincing enough for you, all but two of those wins have come by seven or more points.
This is a rivalry in name only. The Packers own the Bears.
Aaron Rodgers has obviously quarterbacked most of those wins, and he's rarely played as well as he has this season.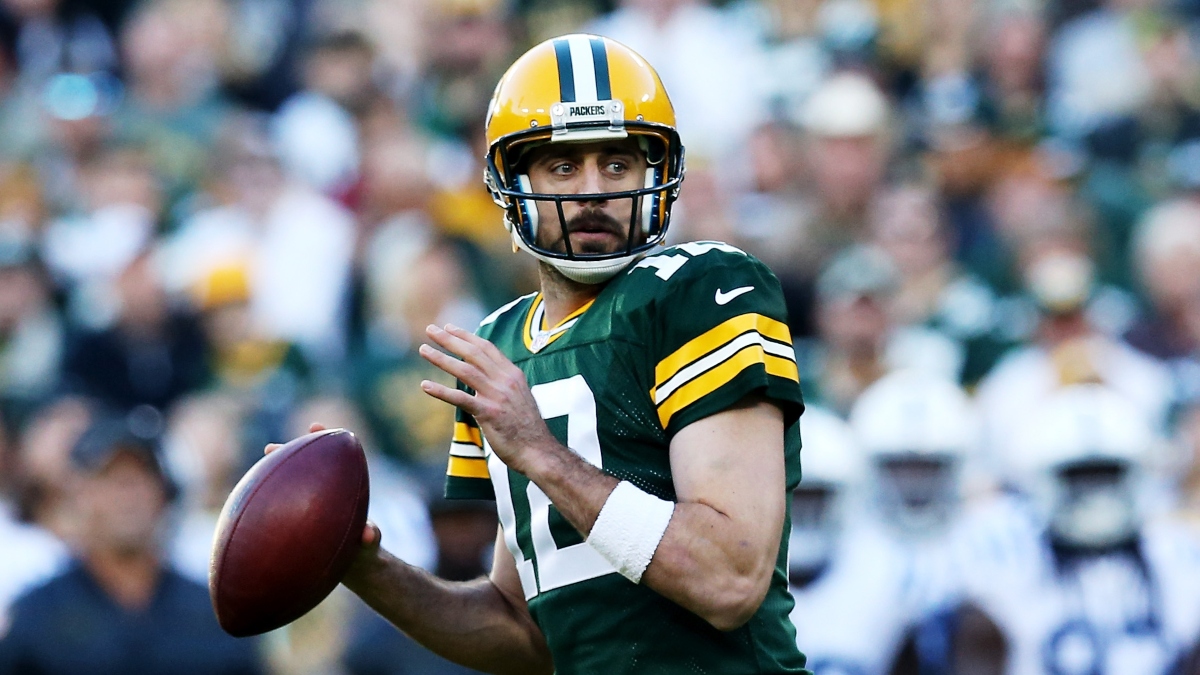 Rodgers has a lot on the line this game. He's now the betting favorite to win MVP, and with Patrick Mahomes sitting out Week 17, Rodgers has the chance to put the finishing touches on his campaign and have the last word. Also, win here and Green Bay locks in the NFC's 1-seed. In that case, Rodgers probably gets his MVP.
Green Bay has been throttling teams with an unstoppable offense all season. Davante Adams has been the NFL's best receiver, and it genuinely feels like Rodgers can throw a touchdown to Adams anytime the two feel like it. Green Bay has run the ball well, too, and the offensive line has been one of the best in the league.
For most of the season, opponents have simply had no answer for the Packers.
Chicago's defense is its strength, like usual, but Rodgers and the Packers hung 41 on the Bears barely a month ago. Chicago lost that turnover battle, 3-0, so that certainly didn't help. But the Bears also did not show any ability to stop this Packers team. The Bears actually have the lowest variance according to Football Outsiders, so this team is very predictable.
When they can play Bears football, let David Montgomery run and play tough defense, they can win. But when the game gets away, it's gone.
The Bears have one win all season against a playoff team, and they needed old man Tom Brady to lose track of downs just to eke that out by one. They need to win this to keep their season alive, and that's all the more reason for the Packers to be eager to end it and lock up the bye and another Rodgers MVP.
I smell a dominant Packers win — the sort that has a domino effect down the rest of the scoreboard since a big Packers win removes incentive for the Seahawks and Saints to play hard, too.
I would play the Packers up to -6 with confidence. Rodgers won't blow this now.
---
» Return to the table of contents «
---
How would you rate this article?