CBB Sharp Betting Picks: Oklahoma vs. Texas Tech & Ohio State vs. Michigan Among Tuesday's Top Pro Bets
Credit:
John E. Moore III/Getty Images. Pictured: Guard Jahmi'us Ramsey (3) of the Texas Tech Red Raiders.
It's now the XFL's college basketball's time to shine for the next couple of months.
College hoops has a lot to offer in the world of gambling. There are big games that offer shaded lines thanks to public perception. There are small games with schools nobody knows about, allowing the diehards to gain an edge.
And there are always plenty of options on the board. Heck, there are 21 games tonight and that's considered a light slate.
Sharps have keyed in on three of tonight's bigger contests, but are hitting each one in a unique way.
Here's how they're betting Auburn vs. Arkansas, Ohio State vs. Michigan and Oklahoma vs. Texas Tech.
College Basketball Sharp Betting Picks: Tuesday, Feb. 4
No. 11 Auburn vs. Arkansas
7 p.m. ET | SEC Network
This game offers some incredible line movement, and guess what? Incredible line movement is never going to stem from public bettors.
Some books that were the first to open lines yesterday afternoon had this total at 138.5. Others that opened later in the evening had it between 141 and 143.
The total is currently 148 …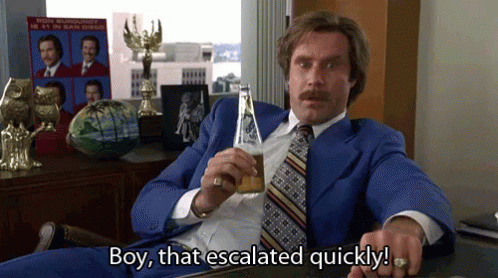 Though it's seeing just 58% of the tickets, the over is getting more than 80% of the cash. We have also tracked three Steam Moves on the over, which are waves of market-moving sharp action.
At this point, you have to expect some buyback to occur before tipoff. Anyone who took this over in the early going has a huge middle opportunity, and even folks who have yet to bet this game are probably seeing this as a chance to "sell high."
After rising by about 10 points at some books, it's unlikely this total will go much higher.
Sharp Angle: Over (moved from 138.5 to 148)
Ohio State vs. Michigan
7 p.m. ET | ESPN2
Rivalry time! Though neither of these teams have excelled this year, this nationally televised game is going to draw plenty of eyeballs.
Both teams have nearly identical records, but it's Michigan that's getting the overwhelming support as a slight home favorite thus far. The Wolverines are commanding 78% of the bets, but they've fallen from -3 to -2.5.
If we check on Ohio State, we can see that it's attracting a measly 22% of tickets, but 32% of the money. It's not a huge gap, but in a heavily bet game like this one, it's quite meaningful.
This tells us that Michigan is drawing a more casual crowd, while bigger, more respected bettors are taking the Buckeyes plus the points. The line movement certainly checks out.
Sharp Angle: Ohio State (moved from +3 to +2.5)
Oklahoma vs. Texas Tech
9 p.m. ET | ESPN2
In perhaps the strangest betting activity of the evening, we're seeing Oklahoma with 73% of spread bets as a fairly big underdog. This game also doesn't feature a ranked team, but will be airing on ESPN2 following the OSU-Michigan affair.
Both teams have 4-4 records in conference play, but Oklahoma actually has a slight edge as far as overall records are concerned at 14-7 compared to TTU's 13-8.
Why did Texas Tech open at -7.5? That's surely what the public was thinking when they were placing their Sooners bets.
I'm no hoop-head myself and don't have any fancy models to go off, but KenPom.com's Adjusted Efficiency Ratings will work just fine to explain this phenomenon.
While their records are similar, Texas Tech is ranked 22nd in those rankings at +18.90. Oklahoma is down closer to 50th in the nation at +13.74. That ~5 point differential combined with home-court advantage help explain the spread.
Apparently sharp bettors don't think that 7.5 points is doing Texas Tech justice though, as pros have pushed the line up to -9. While getting just about one-quarter of the bets, a Steam Move on the Red Raiders has driven their line up across the market.
The line did reach -9.5 at some books before falling to back to -9, so there probably isn't much value left at the current number.
Sharp Angle: Texas Tech (moved from -7.5 to -9)
How would you rate this article?