The Worst Bad Beats You've Never Heard Of: 70-1 Stunners, Scratch-Off Disasters, More
Credit:
Cary Edmondson-USA TODAY Sports. Pictured: LeBron James
"Few players recall big pots they have won, strange as it seems, but every player can remember with remarkable accuracy the outstanding tough beats of his career."
That line is from "Rounders," the famed poker movie — and it certainly has its sports betting applications.
Todd Gurley sliding down on the 5 vs. the Packers, Chris Duhon's half-courter at the 2004 NCAA tournament, and the recent Virginia-Duke final shot are bad beats that will live on forever.
But what about the bad beats NOT heard round the world?
We took to Twitter to find them — and they were epic.
---
---
---
Ever feel like you shouldn't get up from your seat at the casino? Our guy Griff would advise.
---
What Coco didn't mention? Kentucky were 2-point favorites. Got fouled with a chance for the cover. Disaster.
---
Halftime of Game 1 of the Finals:
56-56
Then the infamous play occurred…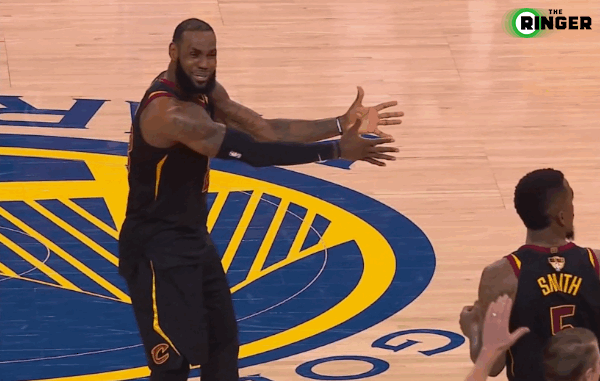 ---

2018 NFL Passing Leaders
Ben Roethlisberger-5129
Patrick Mahomes-5097
Roethlisberger's passing yards on what would become a meaningless final drive of the season?
49 yards.
How would you rate this article?