NFL Sharp Picks: How Pros Are Betting Chiefs-Patriots
Credit:
Jay Biggerstaff-USA TODAY Sports. Pictured: Phillip Dorsett
Sharps have keyed in on three NFL Week 14 matchups: Redskins-Packers, 49ers-Saints and Chiefs-Patriots.
We detail how pros are betting the spreads and/or over/unders in all three matchups below.
A big, big NFL Sunday is on its way, folks. This is not the day you're going to want to go fetch a balsam, Fraser or Douglas fir. Nor should you attend the old shopping mall for the purchasing of thoughtless Yankee swap gifts, stocking stuffers or the latest Apple product. You really shouldn't be attending the mall at all anymore … haven't you heard of the internet?
To be honest with you, this slate lacks the prime textbook example of sharp action. There's no underdog getting 30% of the bets and 60% of the money that's moved from +7.5 to +7. Have no fear, though, sharps are still betting this slate. You just have to know where to look.
---
Odds as of Saturday evening. Check out DraftKings, where Action Network users get a risk-free bet up to $500.
---
Washington Redskins @ Green Bay Packers
On a day with several huge games on tap, there are not going to many folks (other than bettors and fantasy players, of course) paying attention to Redskins-Packers.
Like I said, there's no perfectly textbook examples of sharp activity, but this total is close.
Though there have been no big waves of sharp action of note, as no Bet Signals have been triggered on the total whatsoever, there has been a steady cash flow on the under. It's getting just 26% of the tickets, but 73% of the money.
Winds are right on the verge of being impactful, ranging from 8-11 mph. The sweet spot for taking unders historically has been 10+ mph on average per Bet Labs so this game could certainly end up fitting if we just see a minor uptick. The weather will otherwise be fine, featuring overcast skies and high 30s temps. In fact, it will be great compared to the next few days…
Monday: Snow
Tuesday: High of 15
Wednesday: High of 5
Sharp Angle: Under (moved from 42.5 to 41.5)
[In New Jersey, Pennsylvania, Indiana or West Virginia? Bet now at DraftKings]
San Francisco 49ers @ New Orleans Saints
Now this is a game. At 10-2 apiece, this game is going to help decide who gets the top seed in the NFC. For the Niners, it's even more important, as they could somehow end up as a wild card team despite their undefeated start to the season.
They'll be happy to know that sharps have been on their side. The public is, too, in fact. After opening at +3.5, the Niners have gone all the way through the key number of three down to +2.5 and even +2 at some books. Books aren't going to move a team from +3.5 to +2.5 unless they're seeing some serious action, which appears to be just what we have here.
The Niners are getting 62% of tickets, fairly high but nothing crazy, and 74% of dollars. They're also receiving around two thirds of moneyline bets and dollars for those looking for a plus-money payout. Even though +2.5 is nowhere as good of a number as +3.5, we tracked a Steam Move on the former on Saturday, which indicates that pros still believe there's some value.
The over/under is also seeing sharp activity. Remember last year when basically every Saints home game had a total of 50+? In fact, every home game except Teddy Bridgewater's Week 17 start? Well, that's a thing of the past.
After opening at 45.5, this total is down to between 43.5 and 44.5 thanks to sharp activity. If the total indeed closes at 43.5, it will be the lowest total in a Superdome Drew Brees start since 2010!
Steam has struck the under at 45.5 and 44.5 thus far. Another wave of sharp action on the under would surprise me, but sometimes sharps surprise me like I just opened a box to find a puppy on Christmas morn. (How does that work? I hope they poke air holes in the package!)
Sharp Angle: Niners (moved from +3.5 to +2.5/2), Under (moved from 45.5 to 43.5/44.5)
[In New Jersey, Pennsylvania, Indiana or West Virginia? Bet now at DraftKings]
Kansas City Chiefs @ New England Patriots
Another whopper of a game is on tap in New England, as we have a rematch of last year's AFC Championship game and potentially a preview of this year's.
The way the betting market is playing this game, they don't seem to think the Pats are, well, the Pats. The team that wins, wins and wins some more — and covers in the process I may add.
You know what the Patriots don't like to do? Lose. Their 45-8 (+20.2 units) record and 39-14 (+24.3 units) record against the spread following a loss since 2003 show just how much they dislike losing. On the rare occasion it happens, Bill Belichick is going to see to it that it doesn't happen again.
You'd think everyone would know this by now, but just 46% of spread bets and 30% of moneyline bets are on New England. They certainly haven't looked great lately, but come on.
After opening on the key number of three, an initial public hammering on KC (they were close to 80% of bets early on) caused the line to drop to 2.5.
The Pats at home laying less than a field goal in a contrarian spot off a loss?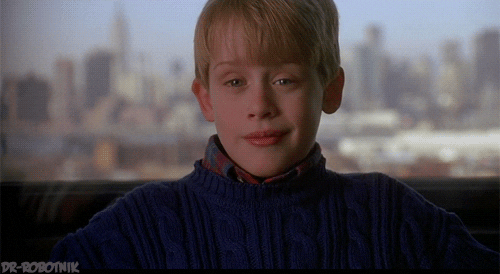 That, my friends, is when steam struck the Pats, moving them from -2.5 back up to the key number. The line has since remained there with varying juice, but it doesn't appear as if we are close to seeing a move back to 2.5 or 3.5.
Sharp Angle: Patriots (moved from -2.5 to -3)
[In New Jersey, Pennsylvania, Indiana or West Virginia? Bet now at DraftKings]
How would you rate this article?