Sobel: Why the Lives of Kobe and Tiger Will Forever Be Intertwined
Credit:
Andrew D. Bernstein/NBAE via Getty Images. Pictured: Tiger Woods and Kobe Bryant
It's never supposed to happen this way.
We're not supposed to turn on the television or check social media and find out a sports scion is dead. Or, perhaps more heart-breaking, his 13-year-old daughter and seven others, victims of a fatal helicopter crash.
And we're certainly not supposed to watch others' reactions in real time, especially the one athlete whose life and career has so closely paralleled that of the recently deceased. This shouldn't be a TV show, unfolding before our eyes. We should all find out in our own private moment, mourn in our own way, ponder our sadness before speaking about it to the masses.
Life, and death, don't always go as planned.
So it was that on Sunday afternoon, as news of Kobe Bryant's death shocked the world, we watched another Los Angeles-bred athletic icon, Tiger Woods, compete just down the freeway at Torrey Pines, wondering what he knew and how he would process this news.
We in the golf world have a tendency to impart our own angle on stories that have nothing to do with golf, finding a small sliver of a connection to somehow make it relevant.
Make no mistake: Sunday's fatal helicopter crash, killing all nine people on board, has nothing to do with our sport, no direct association, despite the news impacting anyone who appreciates greatness or fatherhood — and yet, it was impossible to watch Tiger plying his craft all afternoon and not think about Kobe the entire time.
Their lives, their careers, were intertwined.
When Kobe won each of his five NBA titles, Tiger, a Lakers superfan, celebrated. When Tiger won his fifth Masters title last year, Kobe celebrated, too.
It's about so much more than this, though.
The corollaries of their evolutions are numerous. They were each hotshot prodigies who were always on the fast track to superstardom. They each became single-named icons, their faces recognizable in all far reaches of the globe. And they each endured highly publicized personal scandals of differing measures.
Transcendent athletes, but flawed men. They might not have wanted to, but they taught us that sporting achievements don't limit private improprieties. They taught us that even heroes are human, complex and complicated, full of gray areas.
Their careers were impeccable. Their lives were imperfect.
Perhaps it says more about us than them, but both Tiger and Kobe emerged from these scandals arguably more popular than ever, as if their ephemerality tugged on our search to unearth these flaws.
They were each fathers. Not just fathers, but – if we are to believe all of the credible stories and enduring photos – doting fathers, the kind of fathers who caddie for their children in junior golf tournaments or travel with them to youth league basketball games.
This was the evolution of Tiger, this was the evolution of Kobe, and the parallels between them are striking.
It helps explain why we watched Tiger trying to chase down the leaders Sunday afternoon, wondering how he could compete with such a heavy heart.
We soon found out that he didn't know anything. He'd heard the cries during his round – "Do it for Mamba!" the fans yelled – but didn't understand them until his caddie, Joe LaCava, told him afterward.
When Tiger was interviewed on national television just a few minutes later, he seemed detached, as if he was still processing the information. It recalled Rory McIlroy winning the 2016 Tour Championship, concluding his press conference, then being told that Arnold Palmer had passed away and, if he didn't mind, would he immediately comment on the news.
There was no time for sorrow, no time for gathering thoughts, no time for a man like Tiger to absorb the mortality of a man like Kobe, who shared so many commonalities, both personally and professionally.
It's never supposed to happen this way.
When he did have just a few more minutes to consider the magnitude of this news, Tiger called it "one of the most shocking, tragic days that I've ever been a part of in a very quick span here."
Again, this isn't a golf story. It is, though, a story which impacts everyone – and yes, that includes some of the world's greatest golfers.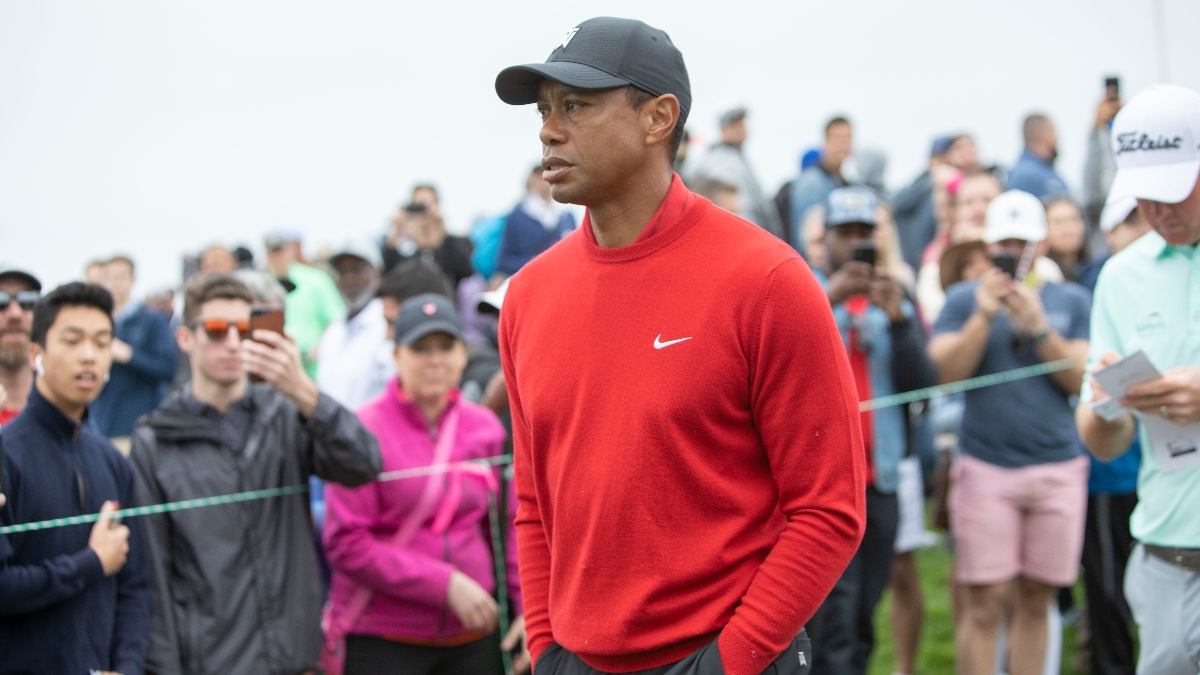 Brooks Koepka called Kobe a "hero" and an "inspiration." Jon Rahm said he was a "legend." Tony Finau admitted his reaction was similar to that of hearing about his own mother's death years earlier.
None of these tributes, or any others, should be understated. We can't measure how much Kobe meant to these athletes or anyone else.
What we can resolve is that no other athlete's life so greatly resembled the trajectory of Kobe than Tiger.
It's undeniable that Kobe saw some of himself in Tiger, just as Tiger saw some of himself in Kobe. The passion, the volition, the determination. The feeling that you can do no wrong – until you do wrong. The ability to reimagine yourself, returning from those wrongs to become a better person.
Maybe, just maybe, all of that endears Tiger as one of the authorities on Kobe, having looked at life through a similar prism for many years.
And maybe that's why we so desperately wanted to hear from Tiger in the aftermath of this news.
This isn't a golf story – but it was a golfer who might have put this news into the best perspective.
"Life is very fragile, as we all know," Tiger said. "You can be gone at any given time. We have to appreciate the moments that we have."
How would you rate this article?