100 Things to Know for the 100th NFL Season: Betting, Fantasy, More
Credit:
Credit: Greg M. Cooper-USA TODAY Sports
Evan Abrams compiled 100 of The Action Network's best betting and fantasy notes in honor of the 100th NFL season.
The time has arrived!
The 100th NFL season is upon us, and to get you ready for a wild five months of football, we've compiled 100 of the best betting and fantasy notes from our analysts and experts.
Let's not waste any time and get to the list.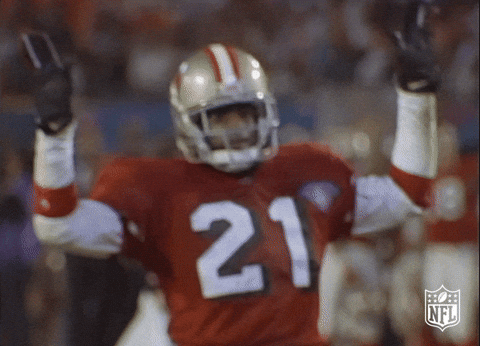 NFL Win Totals
1. From 1 to 32: See all the regular-season win totals, from the Miami Dolphins at 4.5 to the New England Patriots at 11.
2. Buy/Sell Ratings: Sean Koerner projects win totals for every team and reveals whether he's investing in or fading them.
3. What Do Our Sims Say? Using The Action Network's NFL model, we highlight the four best win totals bets to place right now, featuring the Cardinals, who won a league-worst three games last season. Since 2003, 75 teams have finished a season winning four or fewer games. The next year, those same squads won an average of 6.8 games.
4. Recency Bias: It can affect win totals. We explore how.
5. Do Win Totals Predict Playoff Berths? Since 2002, there have been 92 teams with a win total of 10 or more games entering a season. Of those squads, 58 (63%) reached the playoffs.
6. Regressing to the Mean: Since 2003, there have been 70 teams that won 12 or more games, and on average they won 9.6 games the next season. Can regression have an impact on NFL win totals?
7. Double-Digit Win Totals: NFL teams with a win total of 10 or more are 43-64-7 (40.2%) to the over in the past 20 years.
More NFL Futures
8. Staff Favorites: Our crew has 19 of their top bets for the 2019 season. Win totals, Super Bowl picks, props and more.
9. Did Market Overreact to Andrew Luck's Retirement? See what our simulations say about every team's chances to make or miss the playoffs, and the best bets.
10. All About the Division: We ran 10,000 simulations of the season and found three teams worth betting to win their division, including the Packers, who are 11-5 to win the NFC North.
NFL Props & Awards
11. Sean Koerner's Favorites: See the 12 he likes the most based on his projections, including a few overs (!) and stat leaders.
12. All the Props: Patrick Mahomes became the third quarterback in NFL history to toss 50 touchdown passes last season. Now his over/under for passing touchdowns is 35.5, the highest in the NFL. We compiled all the season-long yardage and touchdown over/unders for the 2019 season.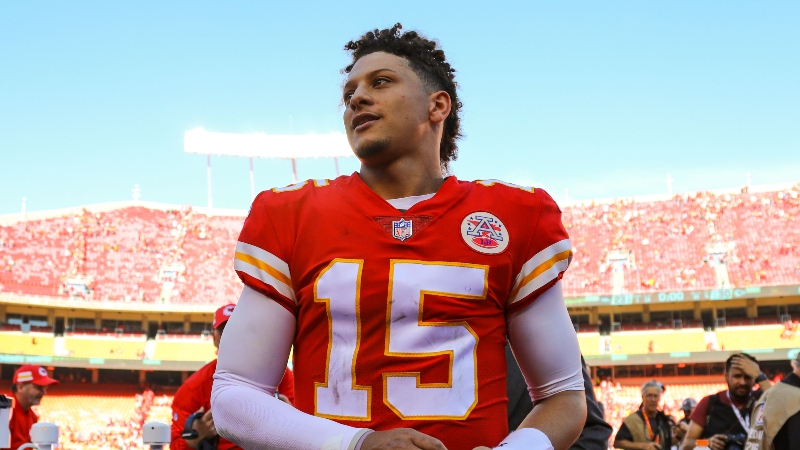 13. Who Will Win MVP? Mahomes is listed as the favorite to win the award at 40-1, but surprisingly Raiders QB Derek Carr has moved from 100-1 to 30-1 since odds opened back in June.
14. Three DPOY In A Row for Aaron Donald? He's favored to win the Defensive Player of the Year award after taking the hardware home the last two seasons. He's unsurprisingly the preseason favorite at 20-1, marking an end to J.J. Watt's streak of being the favorite for four straight seasons.
Regular-Season Betting Insights
15. Strength of Schedule Rankings: Koerner's SoS projections are here. The Patriots have the easiest, while the Broncos have the toughest.
16. Public Opinion: The betting public (51% betting tickets or more) went 122-131-9 (48.2%) last season, losing a $100 bettor $1,310 — the worst season for the public since 2015. Make sure to track live betting using our dashboard.
17. Stop Teasing: Since 2003, regular-season games have gone over the total 2,010 times, under 2,019 times and pushed 67 times. Has it been profitable to bet teasers on over/unders over that span?
18. Don't Forget The Zebras: Home teams are 87-71-4 (55.1%) against the spread when the lead official in the game is Jerome Boger since 2008, making him the most profitable official in that spot. Make sure to check our referee assignments on a week-to-week basis.
19. Baby, It's Cold Outside: Cold temperatures are an inevitable factor for betting during the NFL season. Not surprising to anyone, since 2003, the two most profitable quarterbacks ATS in freezing temperatures are Tom Brady (27-14-1) and Aaron Rodgers (21-9-1).
20. Just Forget It: When betting the NFL from week-to-week, it's been profitable to have a short-term memory. Teams that have awful offensive performances and are disrespected by public bettors the week after have covered 61% of games since 2003.
21. The Dog House: Underdogs tend to bark early and fade late. Since 2003, underdogs have covered the spread at a 51.4% clip, profiting bettors $1,115 on a $100 per game basis, in the first eight weeks of the regular season. From Week 9 and on, underdogs cover the spread by 49.4% of the time, losing bettors $6,388 over that span.
22. Familiar Foes: In Week 1 this season, there are five divisional games: Packers-Bears, Redskins-Eagles, Bills-Jets, Giants-Cowboys and Broncos-Raiders. Since 2005, divisional games in Weeks 1 and 2 are 89-70-2 (56.3%) to the under.
23. Through the Roof: Watch out for rising over/unders. Over the last two seasons, games that saw the over/under rise by three or more points are just 9-17 (34.6%) to the over, going under the total by 3.3 points per game.
24. Bright Stars: Quarterbacks who can perform under the lights of primetime are just a different breed. Over the past five seasons, the most profitable QB ATS in primetime is Russell Wilson at 16-5-3 (76.2%), covering the spread by 6.2 points per game. The least profitable QB in that spot is Kirk Cousins at 6-12 (33.3%), who has failed to cover the spread by 4.5 points per game.
Team Betting Trends to Know
Arizona Cardinals
26. The Kyler Effect: Does the Murray hype impact his worth toward the point spread? Jeff Sherman, the Vice President of Risk Management for the SuperBook USA, shares some insight.
27. Back-to-Back? Saquon Barkley won the NFL Offensive Rookie of the Year in 2018 as the betting favorite at +155 odds. The last time the favorite won NFL Offensive Rookie of the Year was back in 2011, when Cam Newton won the award. Will Murray make it two consecutive favorites to win the award?
Atlanta Falcons
28. Inside the Dome: The Falcons will play their first nine games of the regular season inside of a dome, including 12 of their first 13 games. Matt Ryan is 16-3 ATS in the first three weeks of the regular season when Atlanta plays inside of a closed dome.
29. Bring It On: On the flip side, expectations are sometimes tough to live up to. Since 2003, the least profitable active quarterback ATS when their team is receiving the majority ticket count is Ryan, who is 22-28-2 (44%) ATS, including 3-7 ATS since 2017.
Chicago Bears
30. Best of the Best: The Bears went 12-4 ATS in 2018, making them the most profitable betting team in the NFL. Since 2003, teams who covered at least 75% of their games a season prior have early ATS success the next season, but tend to fade away as the season progresses.
Games 1-8: 61-46-5 ATS (57%) | +$1,293 ($100/game) w/ +11.5% ROI
Games 9-16: 52-57-3 ATS (47.7%) | -$647) ($100/game) w/ -5.8% ROI
Cleveland Browns
31. Hot in Cleveland: The Browns' win total is set at 9, their highest since 1995. Should bettors expect Cleveland to meet such high expectations?
Dallas Cowboys
32. Not How You Start: Second-half situational betting is key during the NFL season. As head coach of the Cowboys, Jason Garrett is 34-17 (66.7%) against the second-half spread when Dallas trails at the half, making Garrett the most profitable coach in our Bet Labs database in that spot, which dates back to 2005.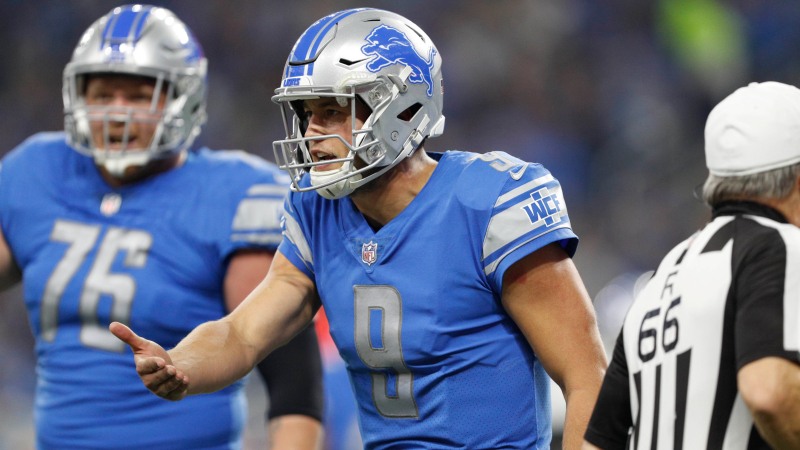 Detroit Lions
33. Dark Past: Will this be the year Matthew Stafford overcomes his demons? He's 25-43-2 (36.8%) ATS when facing opponents over .500 in his career, failing to cover the spread by 3.3 points per game and losing bettors $1,935 on a $100 per game basis. In our Bet Labs database (since 2003), Stafford is the least profitable quarterback ATS versus teams above .500.
34. Trending Down: Expectations for the Lions and Dolphins are lackluster to say the least in 2019. Stafford and Ryan Fitzpatrick might get used to the underdog role, which will be good for bettors. Since 2003, no two QBs have been worse on the moneyline has a +300 or underdog or higher than Stafford (1-14 straight up) and Fitzpatrick (1-19-1 SU).
New England Patriots
35. All Aboard: The Patriots have had a double-digit win total 14 times under Bill Belichick (including 2019). They're 9-3-2 to the over in the Belichick era, going over their win total by more than a full win per year (+1.1).
36. Cover Machines: The Patriots have always been efficient at covering the spread under Brady and Belichick, but over the last three seasons, they've considerably widened the gap between them and their competition:
37. Dog Eat Dog: Last season, Brady and the Patriots were listed as the betting underdog once: The AFC Championship Game against the Chiefs. Brady has been an underdog only that one time since 2015. Sean Koerner projects that the Patriots will be underdogs in just one game this season: Week 11 at the Eagles.
38. Big Season-Opening Favorites: The last team to play Week 1 as a double-digit favorite were the Patriots (at Buffalo) and the Colts (vs. Oakland) all the way back in 2013.
New Orleans Saints
39. Trouble in NOLA? The Saints have a win total of 10.5. The previous three times they've had a win total of 10 or more, they've won just one playoff game.
40. Dome Fun: Thinking of betting an over/under with the Saints this season? Hard to ignore this stat: The over is 37-23-1 (61.7%) in Saints' home games Brees has started with totals of 50 or more points. And the under in Saints' road games he's started with totals of 50 or more points is 32-19 (62.7%). He's the most profitable NFL QB in both spots.
NFL Week 1 Betting Insights
41. Harvard Dog: The Dolphins are home underdogs against the Ravens in Week 1. If Miami starts Ryan Fitzpatrick, it's worth noting that he's 29-43-6 (40.3%) ATS when listed as an underdog, making him the least profitable QB in that spot our Bet Labs database (which dates back to 2003).
42. Early Woes: The Packers are 3.5-point road underdogs in Chicago to kickoff the season. In the first four weeks of the regular season, Rodgers is 1-7 ATS when listed as the underdog.
43. Circling the Wagons: The Bills are on the road in Week 1 at the Jets. In five career road starts, the under is 5-0 when Josh Allen starts, going under the total by 9.9 points per game.
Fantasy Football Draft Strategy
44. Only 7 Tips You Need: Who needs 10 when all you need is seven? Chris Raybon reveals his top guidelines for drafts.
45. Our Primer for Every League: Redraft, auction, dynasty, 2 QB, SuperFlex, Best Ball … our experts have strategies for every type.
46. League Size Matters: And our experts have you covered on how to strategize for eight- to 14-team drafts.
47. PPR vs. Standard: Because scoring also matters. See how our experts approach the two major types.
48. Value Ratings: Sean Koerner highlights the most overrated and underrated players according to his rankings.
49. Draft & Stash: In the three games Melvin Gordon missed in 2018, Austin Ekeler averaged 17.3 touches. Where does he rank in Sean Koerner's Undervalued Upside Ratings?
50. Mock Draft: Our in-house experts teamed up with experts from across the industry to help you get ready with a 12-team PPR mock draft, including team-by-team post-draft strategy.
51. Settings Are Key: The top-10 RBs in 2018 averaged 2.0 more PPR points per game than the top-10 WRs, but 4.3 standard points more. See how each league setting can affect fantasy production.
52. Auction: Sean Koerner's 10 Fantasy Football auction draft commandments, including "bid up to at least 60% of players' pre-draft auction values."
53. Late Round QB: It works. Chris Raybon explains why and who you should target.
54. Zero RB: It's a (popular) contrarian strategy of waiting on running backs. Chris Raybon explains how to execute it successfully in 2019.
55. SuperFlex/2QB: Your priorities should be different for these drafts. Chris Raybon explains the best approach.
56. Don't Be Wasteful: Sean Koerner makes the case for his draft strategy of passing on kickers and defenses.
57. Let's Go Snake: Nine exciting ways to determine your draft order, including doing a 40-yard dash and more.
58. Sleepers: Our experts highlight their nine favorite, including Darrell Henderson, back-up running back for the Rams.
59. Breakouts: Our crew reveals seven players who would outperform expectations, including Christian Kirk. The Cardinals WR hauled in 43 grabs in Year 1, putting him among a cohort of just more than 50 drafted WRs since 2008 who have topped 40 catches as rookies. In Year 2, those players collectively averaged 60 catches, 818 yards and 5.5 touchdowns.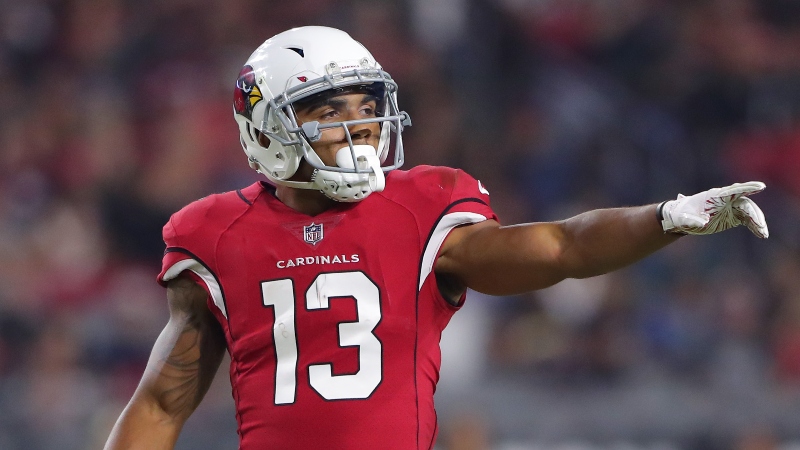 60. Busts: Our analysts spotlight players who could underperform expectations, including Robby Anderson, who finished as a WR37 last season and was a WR72 through the first 12 weeks of the season.
61. Late-Round Targets: Our experts reveal their favorite late-round QB targets, including Dak Prescott, who joined Russell Wilson and Drew Brees as the only top-10 fantasy quarterbacks in each of the past three seasons.
62. You've Got Questions: And we've got answers.Who will lead the Jets in targets? Does Nick Chubb deserve to be a first-round pick? Ian Hartitz answers the biggest fantasy questions for 2019.
---
>> Build custom cheat sheets using our experts' latest rankings with our Fantasy Draft Kit.
---
Fantasy Football Tiers
63. Why Tiers Are Important: People often use fantasy rankings too literally without accounting for drop-offs within each position. That's why Sean Koerner has divvied his rankings up into tiers for each of the following positions.
64. QB: There's one in a league of his own. Guess who?
65. RB: Who should be the first RB off the board after Saquon Barkley, Ezekiel Elliott, Alvin Kamara and Christian McCaffrey?
66. WR: After Davonte Adams and DeAndre Hopkins, the position has a lot of candidates. The question is where should you draft new Raiders WR Antonio Brown?
67. TE: How early is too early to take Travis Kelce?
68. Kicker: Who else belongs in Tier 1 with Greg Zuerlein?
69. DEF: There's one defense in a league of its own.
First Pick Material
The first few round of a fantasy draft are when players pick the stars that are expected to lead their team. So what can expect from the top players at each position? Let's go one-by-one.
70. QBs: How early is too early for Patrick Mahomes?
71. RBs: Is Saquon Barkley the clear-cut top pick?
72. WRs: Should Davonte Adams or DeAndre Hopkins be the WR off the board?
73. TEs: Can Zach Ertz even compete with Travis Kelce?
74. First To The Party? History sets expectations for first-round QBs in 2019.
4-of-53 first-round QBs since 2000 finished their rookie season as a top-10 fantasy QB:

2012 RG3 (QB5)
2012 Andrew Luck (QB10)
2011 Cam Newton (QB3)
2006 Vince Young (QB9)

(2017 Deshaun Watson (QB1) and 2006 Jay Cutler (QB10) also qualify if we go by fantasy points per game)

— Ian Hartitz (@Ihartitz) April 24, 2019
Coaching Trends to Know Before Drafting
75. Raybon's Fantasy Coaching Guide: Chris Raybon breaks down the 96 playcalling tendencies that will shape the 2019 fantasy season, including new Cowboys offensive coordinator Kellen Moore's reported emphasis on creating big plays via the deep ball. Last season, Dak Prescott ranked 24th in deep passing rate (10.8%), but fourth in passer rating on such throws (115.7).
76. New Sheriff in Town: Thirty-four head coaches have been replaced over the past five offseasons, and in general, their replacements have done a solid job at quickly righting their respective sinking ships.
Average record before adding a new head coach: 5.6 wins, 10.4 losses
Average record after adding a new head coach: 7.2 wins, 8.8 losses
That average increase of 1.7 wins per season is hardly insignificant, and it isn't a one-year blip on the radar.
77. New Head on D: The fantasy impact of the nine teams that hired new defensive coordinators for the 2019 season, including the Chiefs, who have allowed 16.5 points per game at home on defense the last five seasons, lowest in the NFL.
78. New Head on O: Everything you need to know about the 11 teams that are expected to have new playcallers in 2019.
79. Who Should I Avoid? The fantasy defenses and shadow cornerbacks DFS players should avoid this season, including Chris Harris.
Broncos CB Chris Harris Jr. is the best slot corner in the league.

Rank in snaps per reception allowed in slot coverage by year (PFF):

2018: 1st
2017: 1st
2016: 1st
2015: 1st
2014: 3rd
2013: T7th
2012: 5th pic.twitter.com/C8tJnH5wFe

— Ian Hartitz (@Ihartitz) May 29, 2019
Best Ball
80. Best Ball Primer: Tiers, strategy for each league size and everything else you need to dominate your draft.
81. Four-team mock draft: Featuring Peter Jennings, Sean Koerner, Chris Raybon and Matthew Freedman, who reveal their draft strategy.
82. Players to Fade: Chris Raybon reveals who he's fading, including Drew Brees, who over his past seven games is averaging just 7.4 yards per attempt and has thrown in interception in all but one.
83. Players to Target: Chris Raybon also breaks down who he likes in best ball, including Christian Kirk.
More Fantasy
84. Colts' Stock Falling: Here's how Andrew Luck's retirement impacts the fantasy value of key players in Indy.
85. The Melvin Gordon Impact: Here's how you should be drafting MG3, Austin Ekeler and Justin Jackson with Gordon still holding out.
86. Lamar Miller's Injury Fallout: Duke Johnson is set to take over as the Texans' lead back. Should you target him?
87. Bengals Without A.J. Green: In 14 career games without Green, Andy Dalton's yards per attempt remains largely unchanged (7.29 with vs. 7.32 without), but his passing touchdowns per game fall from 1.63 with Green to 1.07 without.
88. Is 30 the End for RBs?See our case study on how each player's PPR position rank adjusted by age since 2002.
89. The OBJ Effect: Odell Beckham Jr. is averaging 92.8 receiving yards per game in his first five seasons in the NFL, the second-highest mark through five seasons in history behind Julio Jones. How explosive will Beckham be in Cleveland this year?
90. Kyler and Co.: Our experts' five favorite rookies with high fantasy ceilings, including Rams RB Darrell Henderson, who finished second in the FBS with 2,204 scrimmage yards and 25 touchdowns last season for Memphis.
91. Run, Lamar, Run: Can Lamar Jackson be a dominant fantasy QB?
92. In theNick of Time: How big of an upgrade will Nick Foles be over Blake Bortles in Jacksonville? Foles at least has the ability to spread the ball around. Foles started and completed 12 games for the Eagles over the past two seasons (including playoffs), six players averaged more than four targets per game under Foles over that span.
93. Dak Attack: Cowboys QB Dak Prescott is one of only three quarterbacks to work as a top-10 fantasy QB each of the past three seasons. Is he the most underrated fantasy QB in 2019?
94. Raider Workhorse? Is rookie RB Josh Jacobs next in line to explode in his first year in the league? Recently, at least one rookie RB has reached elite fantasy status.
Rookie touches among first round RBs since 2014:

Saquon Barkley 352 (2nd among RBs)
Sony Michel 216 (17th)
Rashaad Penny 94 (57th)
…
Leonard Fournette 304 (6th)
Christian McCaffrey 197 (28th)
…
Ezekiel Elliott 354 (2nd)
…
Todd Gurley 250 (10th)
Melvin Gordon (217 (19th)

— Ian Hartitz (@Ihartitz) April 22, 2019
95. Bell of the Ball? Le'Veon Bell has racked up a ridiculous 36 games with at least five receptions since entering the league in 2013. No other RB has even reached 30-such games. Is Bell still capable of fantasy dominance with the Jets?
96. Repeat Performance? Patrick Mahomes passed Peyton Manning in 2013 (412) for the single-best fantasy football season from a quarterback ever with 417 points last season. How early is too early to draft Mahomes?
97. Trust Issues: The Patriots' Nos. 1 and 2 RBs have on average finished as the league's RB20 and RB40, respectively, in PPR points per game since 2009. Where's the fantasy value in the Patriots' backfield in 2019?
98. Back To Form? Is Aaron Rodgers still capable of overall QB 1 fantasy production? Recently, he hasn't shown the ability.
99. Tag, You're It: Vikings WRs Adam Thielen and Stefon Diggs finished among the league's top-10 fantasy receivers in 2018, which marked just the 22nd instance of that happening since 2000. Only five sets of wide receivers have managed to work as teammates and each rank inside of the league's top-10 PPR wide receivers in multiple seasons since 2000.
100. Week 1 Streamers: The 49ers get Tampa Bay in Week 1, a pass defense that ranked 30th in Football Outsiders' Defensive Efficiency Rating (DVOA) last season. Should you open the season with Jimmy G?
How would you rate this article?